Last year, Yang Mi (杨幂) and Wei Daxun (魏大勋) made headlines and trended on several occasions when they were first rumored to be dating in August. There were subsequent dating rumors that said they wearing the same clothes, making similar posts, and even saying Yang Mi and Wei Daxun were allegedly staying at the same hotel. To this day, neither parties have ever addressed any of their dating rumors.
Yang Mi and Allen Deng Embrace Upon Reuniting for "Great Escape" Season 2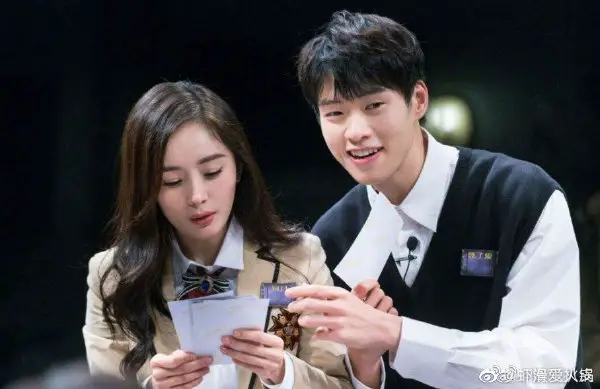 Yang Mi and Wei Daxun Dating Rumors Heat Up as Gossip Blogger Claims They Stayed at the Same Hotel
Yang Mi and Wei Daxun were trending once again on April 13. Their dating rumors are heating up for the umpteenth time after Chinese paparazzi reportedly spotted them together in a recent outing. By now, a lot of netizens aren't even shocked by their dating rumors anymore. Many netizens have expressed that they are just waiting for Yang Mi and Wei Daxun to officially announce they are dating.
Yang Mi's Studio Shuts Down Marriage Rumors with Wei Daxun
Yang Mi and Wei Daxun Got Netizens Speculating about Their Relationship Again After Making Similar Posts
According to Sohu Entertainment, on April 7, Yang Mi was spotted with Wei Daxun and his assistant returning back to his hotel after he was done filming in Shanghai. There are also pictures of them eating ice cream outside the hotel. What's weird is that they were both seen wearing heavy coats during April. According to scalper's schedule, Yang Mi had flew from Shanghai to Guangzhou on April 10, where she was filming for "Great Escape 2". Then, she reportedly flew back to Shanghai from Guangzhou on April 12.
Netizens Found New "Evidence" Claiming the Yang Mi and Wei Daxun Dating Rumors are True
The faces are much clearer in the video: http://t.cn/A6wt7QK1
Yang Mi Dragged into Dating Rumors with Wei Daxun After Seen Hanging with Female Friend Resembling Her
As it turns out, April 12 was Wei Daxun's birthday. People suspect Yang Mi flew back to celebrate Wei Daxun's birthday. Someone posted about love saying, "April 12, Lunar calendar, March 20. I hope those who have birthdays today can be with someone they like forever." Wei Daxun left a comment on the post saying, ' I am 19 already.', which people suspect might be a reference to him once saying he liked Yang Mi on social media when he was 19 years old.
Hawick Lau Denies Falling Out with Ex-Wife, Yang Mi, Over Daughter, Noemie Lau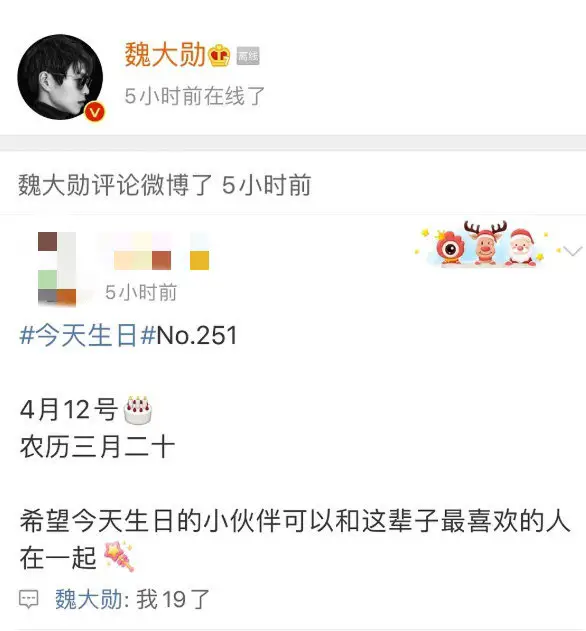 Yang Mi and William Chan Rumored to Reunite in "Novoland: Pearl Eclipse"
Yang Mi's official fan club had also posted a message saying they had always sent their blessings from when she first revealed her relationship to getting married and having a baby. They also said, "Since the beginning, we are like her, not fearing the wind and the rain. We support her, believe in her, respect her, and will optimistically and calmly face everything. The fan club will always be with Yang Mi." However, they later deleted the post.
William Chan Explains Why He Cherishes Working with Yang Mi in "Novoland: Pearl Eclipse" This Time

Yang Mi and Xu Kai Forced into Marriage in RomCom, "She and Her Perfect Husband"
Yang Mi had once said in an old interview that she would admit to dating if people caught her and took pictures. Once again, neither party have responded to the rumors.
Yang Mi and Wei Daxun Rumored to be Living Together