Back in August, netizens were shocked when it was rumored Yang Mi (杨幂) and Wei Daxun (魏大勋) were dating. The rumors started when a netizen spotted Wei Daxun hanging out with a female friend at an art gallery in Beijing. Netizens started analyzing the identity of the friend as the pictures uploaded didn't show her face. Yang Mi was dragged into this when netizens noticed Wei Daxun's friend had a birthmark in the same position as Yang Mi. Wei Daxun later clarified he was just hanging out with a friend.
Netizens Mesmerized by Yang Mi's Figure from Recent Event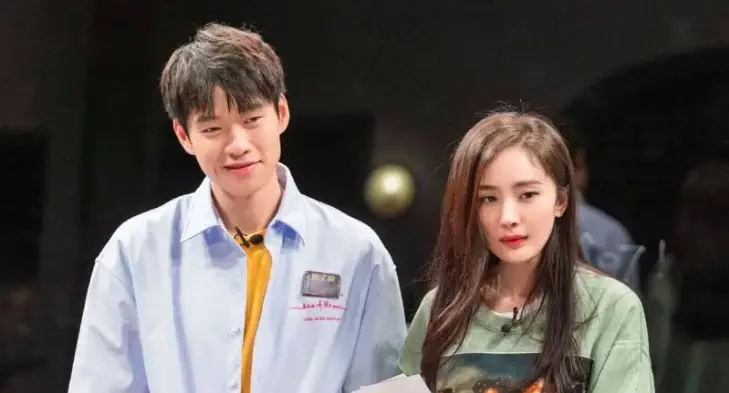 Yang Mi and Wei Daxun Dating Rumors Heat Up as Gossip Blogger Claims They Stayed at the Same Hotel
The rumors between Yang Mi and Wei Daxun are getting hot again when they made similar social media posts on November 3. Wei Daxun uploaded a selfie saying, "hi~". He then left a comment on the post saying, "There are really no pictures I can take from my phone."
Netizens Found New "Evidence" Claiming the Yang Mi and Wei Daxun Dating Rumors are True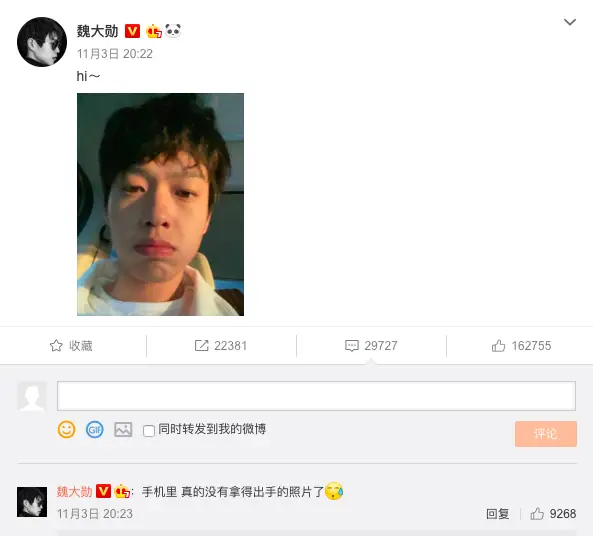 Yang Mi and Wei Daxun Dating Rumors Heat Up for Umpteenth Time After Recent Spotting
Things seemed normal until netizens discovered Yang Mi had uploaded a picture on Oasis, Weibo's new social media app that looks similar to Instagram. She posted a picture of a cat and included the caption, "你好?Hi ?".
Yang Mi Dragged into Dating Rumors with Wei Daxun After Seen Hanging with Female Friend Resembling Her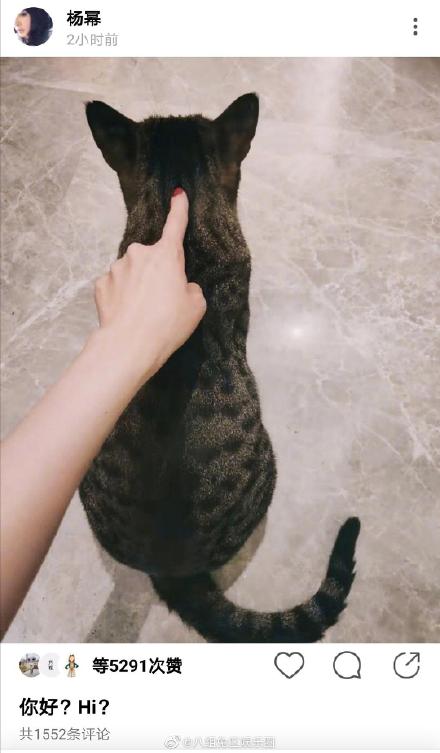 Chinese Actor, Shen Teng, Asks about Wei Daxun on Yang Mi's Post
This got netizens speculating about their relationship again. They left comments saying, "It seems there is something…", "It seems like a couple that's currently in love or have ambiguous feelings for each other.", "Ready to officially announce it?". There were also Yang Mi fans who said, "It's better to focus on her new works."