Yang Mi (杨幂) and Wei Daxun's (魏大勋) dating rumors have been brewing for the past few months. Aside from Wei Daxun denying the initial dating rumors when he was seen with a female friend resembling Yang Mi, the two have never addressed the subsequent rumors. A lot of netizens already believe in the rumors and are just saying, "Wait for the official announcement."
Yang Mi and Wei Daxun Rumored to be Living Together
Aside from netizens, Chinese actor and Yang Mi's co-star from the variety show, "China's Got Talent" (中国达人秀), Shen Teng (沈腾), also seems curious about their relationship.
Yang Mi and Wei Daxun Dating Rumors Heat Up for Umpteenth Time After Recent Spotting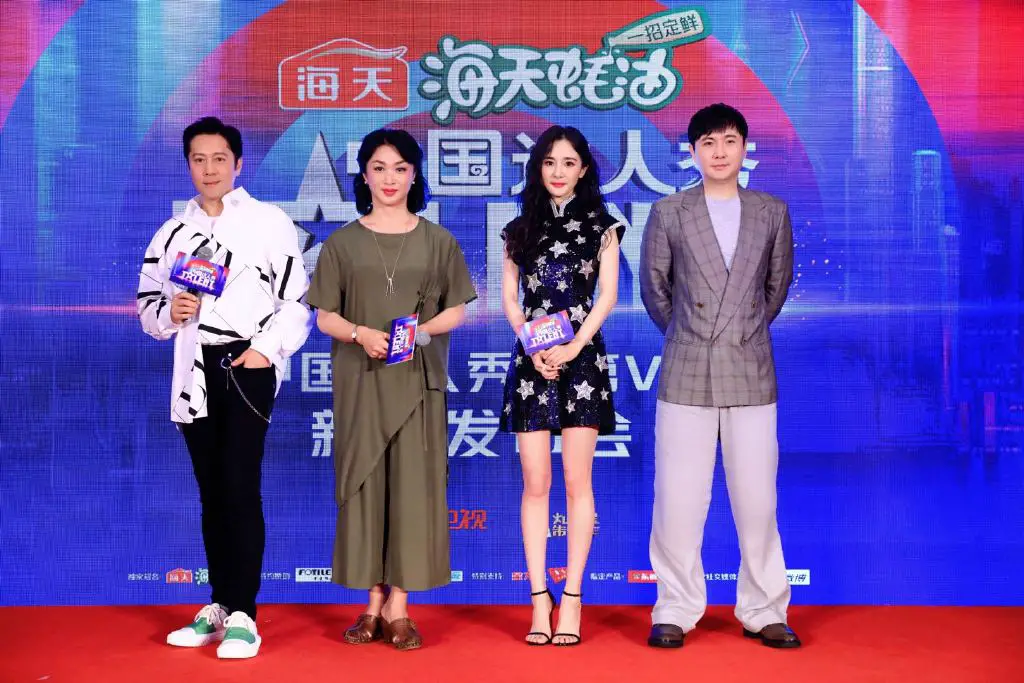 Shen Teng Responds to Leaving Yang Mi Hanging When She Needed a Helping Hand
Yang Mi posted a picture on Oasis on December 19th with the caption, "Today's postcard." Shen Teng left a comment on the post tagging Wei Daxun and said, "How come you haven't left a comment yet?" He later deleted the comment.
Yang Mi and Wei Daxun Dating Rumors Heat Up as Gossip Blogger Claims They Stayed at the Same Hotel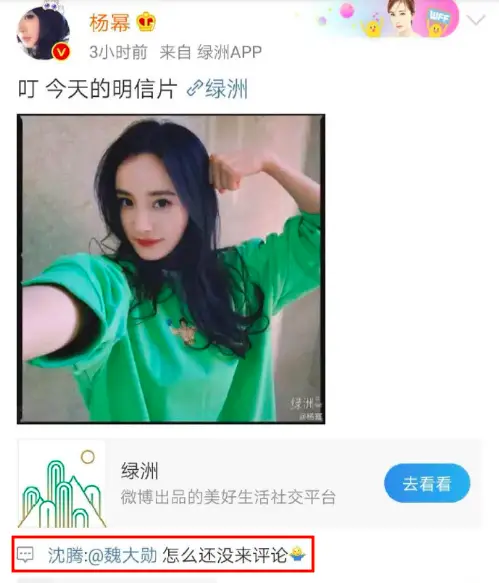 Netizens Found New "Evidence" Claiming the Yang Mi and Wei Daxun Dating Rumors are True
However, fans had already seen the comment and took screenshots of it. They left comments saying, "Is this helping Yang Mi and Wei Daxun officially announce it? Or did his account get hacked?", "So them two are real?", "Are you forced to go public now?". "Uncle Shen Teng drank too much?", "Uncle Sheng is online waiting for gossip! Does he have inside information?" However, there were some fans who thought Shen Teng made a mistake and wasn't trying to expose any details.
Yang Mi and Wei Daxun Got Netizens Speculating about Their Relationship Again After Making Similar Posts