Shen Teng (沈腾) and Yang Mi (杨幂) had a segment together at Jiangsu TV's "1,001 Nights" gala on October 29. Yang Mi and Shen Teng were standing on a platform and they had to walk down the steps to proceed with their skit. However, Yang Mi was wearing a long dress and high heels. Shen Teng walked down first, but left Yang Mi hanging when she stuck out her hand in hopes of getting a helping hand from him with the steps. Yang Mi could only retract her hand gracefully and balance herself to walk down.
Chinese Actor, Shen Teng, Asks about Wei Daxun on Yang Mi's Post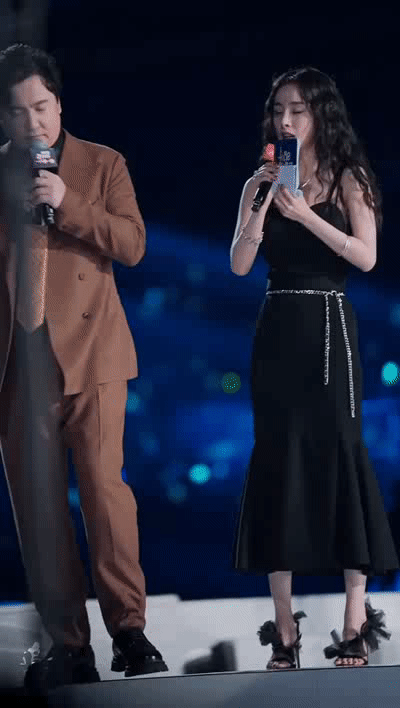 Yang Mi quickly trended at #1 after gifs were circulated of the scene. Shen Teng and the Ace vs. Ace (王牌对王牌) cast went on a live stream the next day. He addressed not helping Yang Mi down the steps. Shen Teng said, "Before we went on stage, Yang Mi even said, 'Second Uncle, lend me a hand today. I wore high heels. I can't go downhill. I can only walk up the stairs.' I told her, 'Don't worry'. Once I went on stage, I forgot about everything!".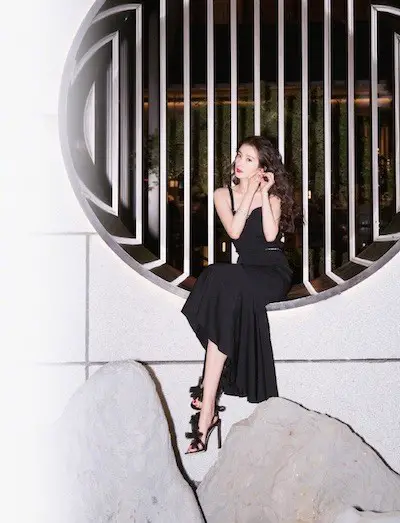 Jia Ling (贾玲), who was listening to all this, said to Shen Teng, "It's mainly because you underestimated your desire to perform on stage. Once you see some audience members, you have no room to allow other people in your heart."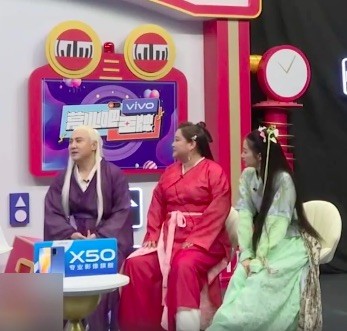 Yang Mi was a good sport about it and had a chuckle when she knew she wasn't getting help. Luckily, the two are already well acquainted with each other. They were judges on the 6th season of variety show, "China's Got Talent" (中国达人秀).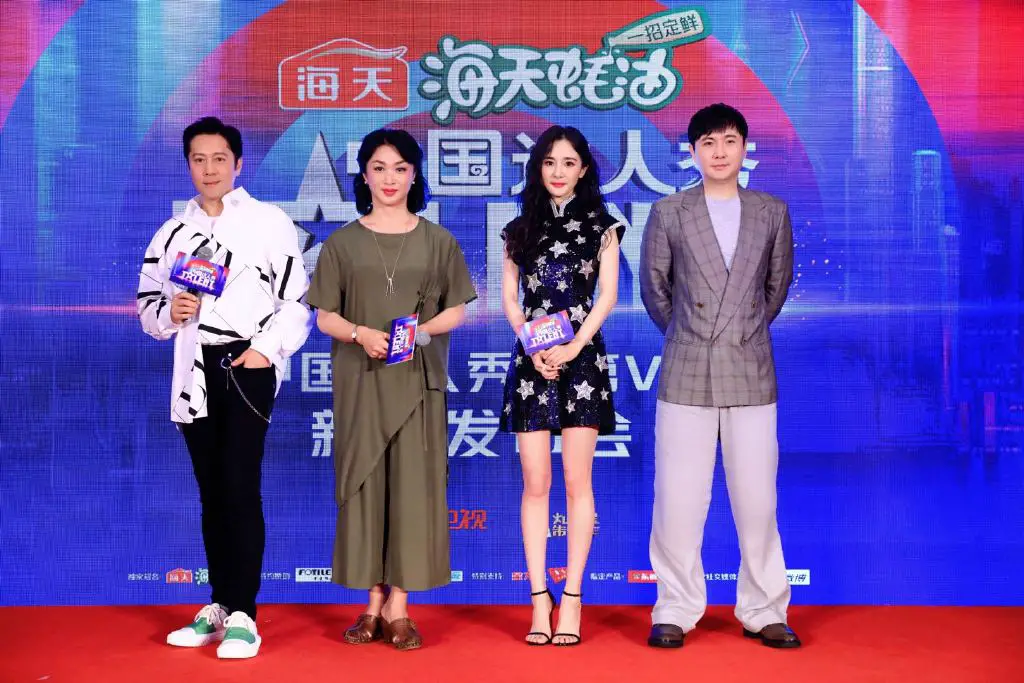 Last December, Shen Teng left a comment on one of Yang Mi's post and tagged Wei Daxun asking him why he hasn't commented yet. This was during a period when Yang Mi and Wei Daxun's dating rumors were the talk of the internet. Shen Teng later deleted the comment, but he never addressed it.