The 2018 hit series, "Ashes of Love" (香蜜沉沉烬如霜) brought great popularity to its stars, Allen Deng (邓伦) and Yang Zi (杨紫). Many people became fans of the on-screen couple and have been hoping for another collaboration. Youku and the production team officially announced a sequel to "Ashes of Love" would be happening on March 10. This news got plenty of fans of the first series excited.
Yu Zheng Manages to Compliment Yang Zi and Insult Her Male Co-Stars in One Interview
Yang Zi Responds to Debate over Top Billing Order and Allegations of "Yin Yang Scripts" in "The Golden Hairpin"
Youku released photos of the novel and artwork posters. The series will be adapted from the novel "Love When the Stars Fall" (星落凝成糖). This adaption is meant to be the last episode of "The Honey Trilogy" with the first being "Ashes of Love", followed by "Skate Into Love" (冰糖炖雪梨).
Yang Zi and Kris Wu Reflect on Wrapping Up Filming for "The Golden Hairpin"
Allen Deng Lun Dehydrated Himself to Stay Fit while Filming "Onmyōji"
Andy Liu Ning (刘宁), producer of "Ashes of Love", reposted Youku's official announcement, saying: "Fragrant Honey (香蜜 – Ashes of Love), Rock Candy (冰糖 – Skate Into Love), Star Candy (星糖 – Love When the Star Falls). I hope this will be a big reunion. We will continue the world's view of "Fragrant Honey" (Xiang Mi). The story of the four realms will still continue. The main leads of 'Star Candy' will come from 'Fragrant Honey' and 'Rock Candy'. Everyone can read the novels."
Yang Zi's Fans are Demanding Her Stylist to Resign for Not Styling Her Properly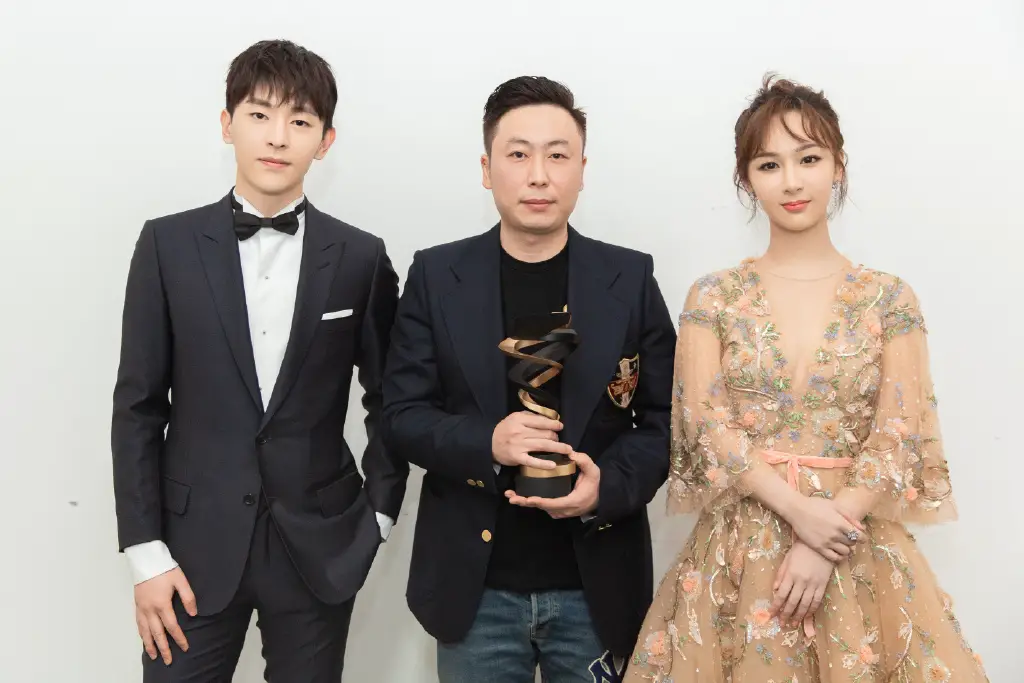 "The Golden Hairpin" Production Crew Denies Adding More Scenes for Kris Wu, Yang Zi Responds to Top Billing Debate
Youku's post included this caption in their official announcement: "Two flowers growing side by side on the same stem, a mixed up marriage, which tore apart two absolutely beautiful fairy romances. #thehoneytrilogy #thefinale #tvserieslovewhenstarsfall officially launched, the original team from "Ashes of Love", "Skate into Love", assemble together, build up craftsmanship. Please stay tuned."
Karry Wang Junkai's Team Shuts Down Dating Rumors With Yang Zi After Spotted Together at KTV
Many fans immediately called for Allen Deng, Yang Zi, and Leo Luo to reunite in this, but it's unsure if they will be involved. The novel talks about a pair of princesses in the human world. The older sister is gentle and kind and is betrothed to the god clan as a heavenly concubine. The younger sister is clever and cunning and is betrothed to the demon clan as a demon concubine. Due to an unexpected mix up, the two sisters were sent to the wrong clans. This creates countless laughters. It will also involve two romantic and beautiful love stories.
Allen Deng Cheats Li Yitong into Marriage in "Blossom in Heart"
Mark Chao and Allen Deng Star in Guo Jingming's Movie Adaptation of Japanese Novel Series, "Onmyōji"
Following the official announcement, there were rumors Jelly Lin (林允) was tapped to star in "Love When the Stars Fall". However, her studio quickly denied it, saying they didn't have any contact about this.