Even though "Eternal Love of Dream" (三生三世枕上书) has ended, fans are still having withdrawal symptoms. Sina Entertainment released an interview they did with Dilraba (迪丽热巴) on March 10. In this interview, she talked about how her views on relationships differ from "Fengjiu's". In addition to that, she gets candid on what she looks for in a relationship and her plans for starting a family after she turns 30.
"Eternal Love of Dream" Director Resented Vengo Gao and Dilraba's Kisses for Being "Too Civilized"
Dilraba Doesn't Dare Watch Her Intimate Scenes from "Eternal Love of Dream" with Her Parents
Revisiting "Fengjiu" and working with Yang Mi two years later
Talking about acting the beloved "Fengjiu" again after two years, Dilraba says, "I have to grow up with her. I accompanied her to go through three lives, three lifetimes, to experience her happiness, anger, sorrow, and joy. I will pay even more attention to the details and the empathy in the performance. I hope the audience can feel my growth when watching the series." On being able to work with Yang Mi (杨幂) again, Dilraba says, "Even though I will be able to see Mi-jie during work sometimes, but being able to meet each other through a character feels even more familiar."
Dilraba Tells Sasaeng Fans Not to Disturb Her Parents
Dylan Kuo Mesmerized by Dilraba's Beauty while Filming "Eternal Love of Dream"
Perspective on relationships
Dilraba also mentioned the differences in perspectives on love between her and "Fengjiu". She expressed, "She is extremely brave. She is very brave and persistent when it comes to the person she likes. She uses her own methods to love him, uses all her efforts to treat him well. There are differences on our perspectives of love. I hope both parties are equal in love. They are evenly matched and will exchange their feelings with each other. This will be a very healthy relationship. In real life, I wouldn't be persistent in things I don't believe will have results in a relationship. I am a person who needs equality. In fact, everyone has their own self-respect. If the other person thinks I am annoying, I will be hiding far away."
Dilraba Gets Vulnerable and Reveals Her Insecurities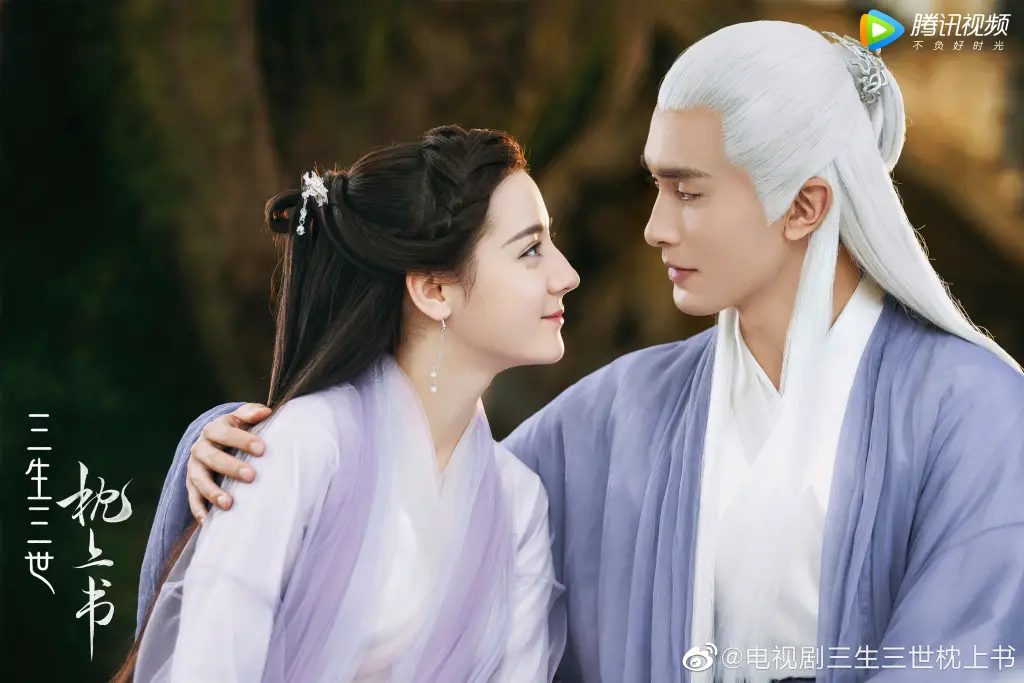 Yang Yang and Dilraba Explode the Internet on First Day of Filming for "You Are My Glory"
Marriage and motherhood after 30
Dilraba is then asked what she is expecting in her other half and how they would be interacting. She responds, "A very upright, motivated, kind, and filial person. Even though the first thing we look at a person is their looks, but if that person is missing one of the four qualities I mentioned, our future might have a lot of conflicts. As for interactions, I hope we are evenly matched. Both people are equal, equally loving each other, caring for each other. Both parties can keep developing, be self-motivated, have the same interests and hobbies."
Dilraba and Johnny Huang Jingyu Went from Reel to Real?
Vengo Gao Reveals First Kiss Scene with Dilraba was Most Memorable
In a previous interview, Dilraba had once mentioned she hopes to get married after she turns 30 and have three kids within 10 years, one older brother, two younger sisters. Sina Entertainment asked if this meant she is looking forward to family life and views marriage and having children and a family heavily. Dilraba explains, "From 20-30, I will work hard on my career. I will focus on my work. From 30 onwards, I will start considering this topic. After all, I still desire to have a happy family because I am also an ordinary person. But all this, I will start thinking about after I am 30. Even though I have these kind of thoughts, everything is still up to fate."