Dilraba (迪丽热巴) and Johnny Huang Jingyu (黄景瑜) recently wrapped up their modern drama, "Love Advanced Customization" (爱情高级定制). During filming, photos of their kiss scenes in public were leaked. Perhaps their acting was too convincing as there are now rumors circulating Dilraba and Huang Jingyu went from reel to real.
Make Up Artist Seemingly Helps Dilraba Clarify Dating Rumors
Johnny Huang Jingyu's Ex-Girlfriend, Wang Yuxin, Reportedly Attempted Suicide and Still in a Coma
According to iFeng Entertainment, they claim Dilraba and Johnny Huang Jingyu developed feelings after filming together. They alleged Johnny Huang Jingyu got onto Dilraba's trailer after filming. Around 10 pm or so, they claim Dilraba was seen getting onto Johnny Huang Jingyu's car. iFeng Entertainment then alleges they headed towards Johnny Huang Jingyu's residence in the Xintiandi neighborhood in Shanghai.
Dilraba Stars Alongside Johnny Huang Jingyu in "Love Advanced Customization" After 8 Month Lapse from Filming
The "evidence" they provided hardly reflects the story they released.
Dilraba Describes Working with Johnny Huang Jingyu and Reacts to Fans Shipping Her and Viann Zhang's Characters in "Love Designer"
Dilraba Tells Sasaeng Fans Not to Disturb Her Parents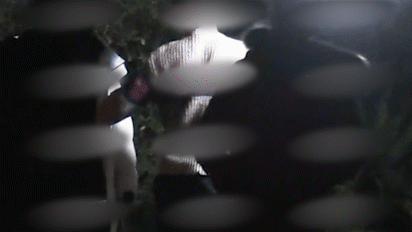 Fans Clarify Rumors Johnny Huang Jingyu Visited Dilraba on "You Are My Glory" Film Set
While the two haven't responded and they probably won't, the dating rumors seem a bit far fetched. Fans and netizens aren't falling for it either. They left comments saying, "What generation is this? Normal colleagues of the opposite sex interacting with each other is dating?", "So celebrities can't be hanging together with the opposite sex now. Just standing together proves they are dating.", "Which picture shows Dilraba getting onto Johnny Huang Jingyu's car?", "iFeng's rumors are false 99% of the time."