Since the Chinese entertainment industry has fully resumed operating, there have been numerous instances of celebrities publicly denouncing sasaeng fan behavior and for invading their privacy. While Dilraba (迪丽热巴) has a huge following in China, there are rarely any news of her running into sasaeng fans. However, in a recent interview around her birthday, she talked about something that was on her mind, which was sasaeng fans bothering her family.
Dilraba Crossdresses Alongside Leo Wu Lei in New Series, "The Long Ballad"
Dilraba started talking about one thing that she really minded and then said, "I hope people won't disturb my parents. I think this is something I really mind because being a public figure is just my business. It has nothing to do with my parents. In fact, this is my privacy. The reason why I don't let everyone to get to know my parents is because I also want to protect them well, but there are some people who add my parents on WeChat. I know who they are from the way they talk and I would go take a look or they would go tell my parents their names."
Yang Yang and Dilraba Explode the Internet on First Day of Filming for "You Are My Glory"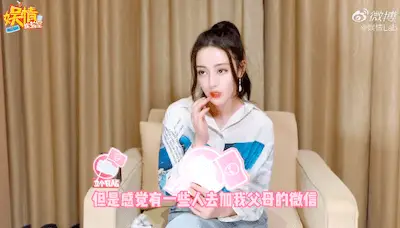 Dilraba Doesn't Dare Watch Her Intimate Scenes from "Eternal Love of Dream" with Her Parents
Despite Dilraba deleting the users from her parents' WeChat accounts, they added her parents back. She expressed, "I think this is especially bad. If everyone really has leisure time, I think you still need to take care of your own parents. As for my situation, I don't need you to tell my parents about how I am doing recently because they are my parents. I will tell them how I am doing recently."
Dilraba Reveals Her Outlook on Love and Starting a Family After 30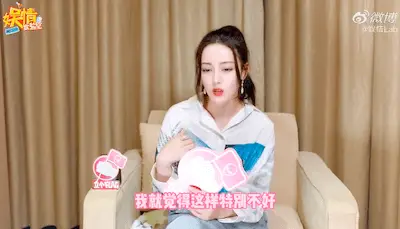 Dilraba and Johnny Huang Jingyu Went from Reel to Real?
She reiterates once more, "So I feel this is something I really mind. As for my things, I think it's alright. But for my family, I hope no one goes to disturb them." Dilraba then explains this behavior of bothering someone's parents is very bad and impolite. She expressed that she knows who these people are and wants them to stop bothering her family or else she would be very angry.
Man Rushes on Stage to Propose to Dilraba During Livestream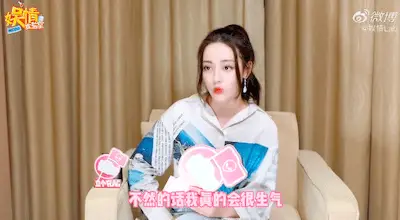 Dilraba Describes Working with Johnny Huang Jingyu and Reacts to Fans Shipping Her and Viann Zhang's Characters in "Love Designer"
Dilraba also revealed that she doesn't want her parents to know if she gets sick while she's working. During that period, Dilraba would be talking to her mother everyday on WeChat or video chat when she would be free. However, those sasaeng fans would tell her parents about how she's doing lately or her condition on the film set. She wants them to focus on their own parents, "My parents don't need you to worry about them. I would be very angry at this situation."