Content Warning: The following content may contain verbal and/or visual references to suicide and/or self harm. If you or someone you know is suicidal, please seek assistance with your local suicide intervention group:
https://www.opencounseling.com/suicide-hotlines
Back in October 2018, when Johnny Huang Jingyu (黄景瑜) was still a rookie actor, his ex-girlfriend, Wang Yuxin (王雨馨), accused him of domestic abuse and cheating on her with many women. While Johnny Huang's studio refuted the rumors and threatened to take legal action against those spreading the rumors, his image was already tarnished. Almost two years later, everything seems normal as Johnny Huang filmed several series with A-list actresses like Dilraba and Li Qin. However, on May 17, there were news that Wang Yuxin had reportedly attempted to commit suicide and was in a coma.
Johnny Huang Jingyu Issues Statement Refuting Domestic Abuse Allegations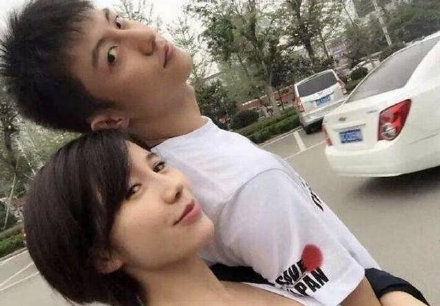 Dilraba Stars Alongside Johnny Huang Jingyu in "Love Advanced Customization" After 8 Month Lapse from Filming
On May 16, Wang Yuxin made a post that seemed to be a good bye note to Johnny Huang. Her post read: "Tiger Dad (Johnny Huang is known for his "tiger teeth"), please remember our arrangement, the only requirement after our break up. You said I am your little girl. Thank you for allowing me to grow up, allowing me to have a passionate behind the scenes partner. Goodbye to this world filled with more than half of the malice. Goodbye to the big boy who once loved me and I once loved."
Author Confirms "Addicted 2" is Happening, Series is Filming in Taiwan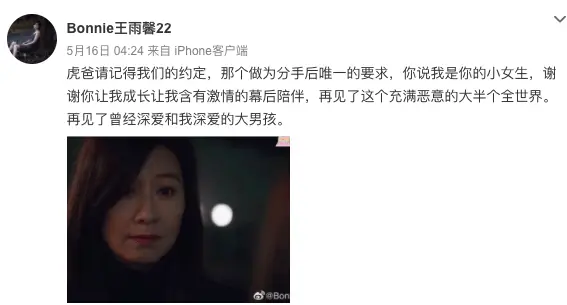 Wu Jinyan and Johnny Huang Jingyu Star in New Series, "We Are Young"
On May 17, someone claiming to be Wang Yuxin's assistant made a long post saying Wang Yuxin had attempted suicide and was still in a coma. She said, "After one day, one night of rescuing her, she is no longer in critical condition." The assistant continued to say that if she discovered her another half hour later, she wouldn't have been able to see her anymore. She discovered the text Wang Yuxin sent her about settling the final matters in the middle of the night in time and knew something was wrong.
Director of "Something Just Like This" Speaks Up about Debate Over Johnny Huang Being Too Touchy with Wu Jinyan Off Camera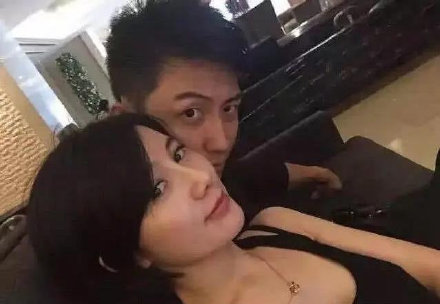 Dilraba and Johnny Huang Jingyu Went from Reel to Real?
In addition to that, she mentioned Wang Yuxin was much more cheerful after her break up with "Mr. Huang". The assistant reveals that this incident allowed her to learn that Wang Yuxin had depression. About "Mr. Huang", "A lot of jiejie and Mr. Huang's past were very complicated. Perhaps because of the side effects of these complications that made jiejie sick. I saw a lot of fans yelling at jiejie trying to gain popularity. You guys are really misunderstood."
Wang Yuxin Released from the Hospital, Alleges She and Johnny Huang Jingyu Divorced Two Years Ago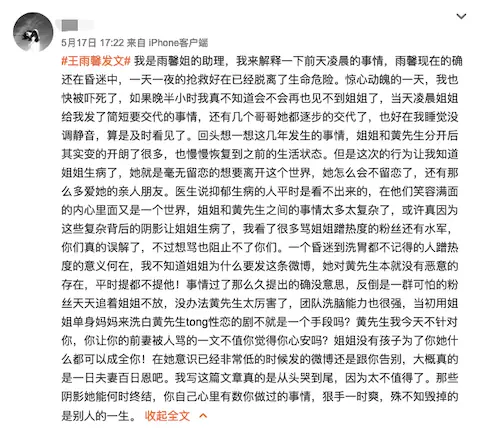 Dilraba Describes Working with Johnny Huang Jingyu and Reacts to Fans Shipping Her and Viann Zhang's Characters in "Love Designer"
The assistant starts talking about Johnny Huang. She said, "I don't know why jiejie would post that Weibo. She doesn't have any ill will towards Mr. Huang. Normally, she doesn't even mention him once! The incident already passed so long ago, there is no point mentioning it again. It's actually a bunch of scary fans who keep chasing after jiejie everyday and won't let her go. There's no use because Mr. Huang is too strong. His team's brainwashing skills are too strong. At the time, wasn't using jiejie's identity as a single mom to whitewash Mr. Huang's gay series a strategy? Mr. Huang, I won't go against you today. You allowed your ex-wife to be yelled at like she wasn't worth anything. Do you feel at peace? Jiejie doesn't have a child for you. She can do whatever just for you. Even when her awareness was very low, she still posted on Weibo to say farewell to you…You are well aware in your heart of the things you did."
Johnny Huang nor his team have addressed the allegations yet.