These past few days have been a whirlwind for Johnny Huang Jingyu (黄景瑜) and his ex-girlfriend, Wang Yuxin (王雨馨). First, there were reports Wang Yuxin attempted suicide and then her assistant calling out Johnny Huang for his supposed misdeeds. Wang Yuxin has already been released from the hospital and resting at home. Her assistant provided "receipts" of her hospital stay, including a diagnostics report, which showed Wang Yuxin had poisoning from overdosing on sleeping pills.
Johnny Huang Jingyu's Ex-Girlfriend, Wang Yuxin, Reportedly Attempted Suicide and Still in a Coma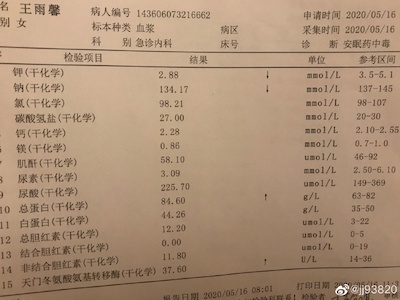 Johnny Huang Jingyu Issues Statement Refuting Domestic Abuse Allegations
In addition to that, her assistant also showed the same marriage picture including an alleged marriage certificate, and a diagnosis report showing her injuries that were used to accuse Johnny Huang of domestic abuse back in 2018.
Dilraba Stars Alongside Johnny Huang Jingyu in "Love Advanced Customization" After 8 Month Lapse from Filming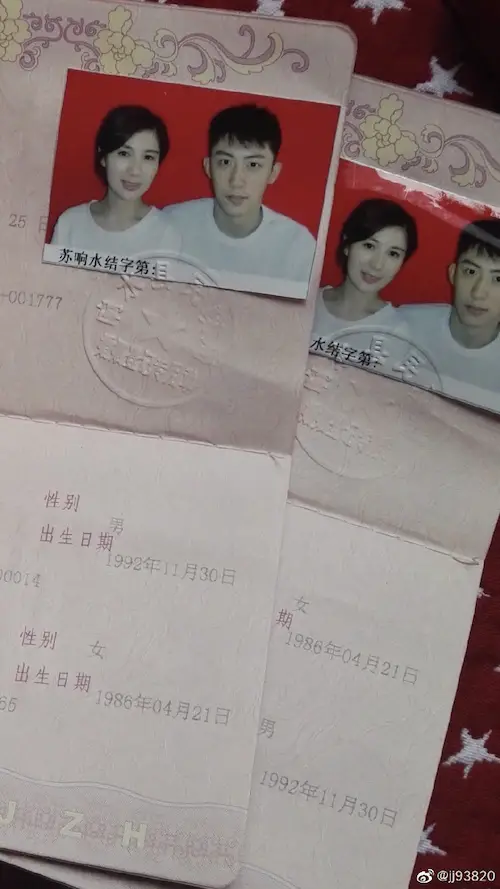 Wu Jinyan and Johnny Huang Jingyu Star in New Series, "We Are Young"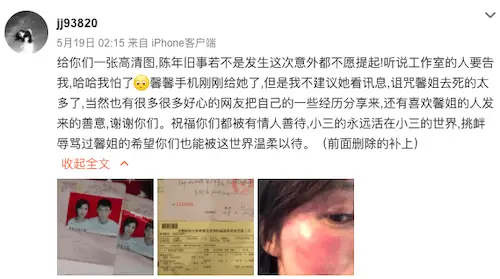 Dilraba and Johnny Huang Jingyu Went from Reel to Real?
On May 19th, Wang Yuxin posted a lengthy update on Weibo reporting on her well being and apologized for worrying everyone and taking up public resources. She also revealed that she and Johnny Huang were married before. She expressed, "Mr. Huang Jingyu and I had a marriage, but because of some issues regarding principles between a couple, we already divorced two years ago. There were happy times and beautiful memories, but there were also some heart knots and psychological shadows that I still can't release today."
Dilraba Describes Working with Johnny Huang Jingyu and Reacts to Fans Shipping Her and Viann Zhang's Characters in "Love Designer"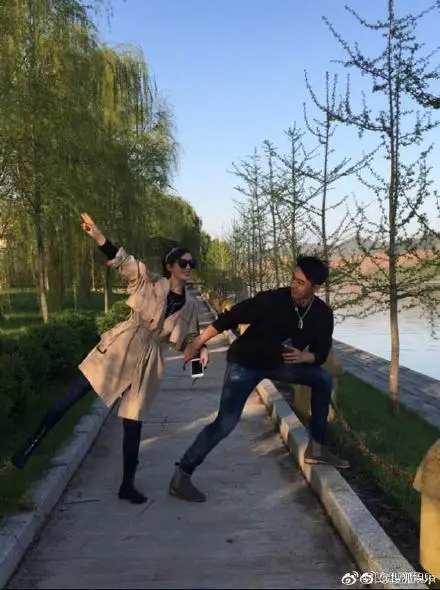 Director of "Something Just Like This" Speaks Up about Debate Over Johnny Huang Being Too Touchy with Wu Jinyan Off Camera
Wang Yuxin also talks about feeling sorry to her parents and family members for trying to take her own life. She recounted how a lot of her family and friends came to visit her while she was in a coma. She also clarifies about the rumor of her being a single mother. She said, "There is one more thing, I don't have children. As for why I was given a persona of being a single mother, let the person who should be explaining it to explain it. If the other person doesn't explain it, it doesn't matter. I don't want to be consumed anymore nor do I have consumption value. This is a late notice. Cyber bullying is very scary, but this is a society who goes by the rule of law. Please watch your words! Sorry and also thank you guys! Once again, thank you guys, please don't disturb me!"
Fans Clarify Rumors Johnny Huang Jingyu Visited Dilraba on "You Are My Glory" Film Set
Johnny Huang nor his team have responded to the latest accusations. He was seen in good spirits on May 18 while heading to record for "Happy Camp".