Taiwanese news outlet, ETtoday.net exclusively reports the sequel to the 2016 dark horse web drama, "Addicted" (上瘾) has been confirmed. The series was adapted from a novel written by author, Chai Jidan (柴鸡蛋). The first installment starred Johnny Huang Jingyu (黃景瑜) and Timmy Xu Weizhou (许魏洲) in the lead roles and brought them overnight stardom. However, because the series touched on sensitive subjects in China, many of the risqué scenes were edited out and the whole series was eventually removed due to censorship.
Timmy Xu Weizhou Recounts Aftermath When "Addicted" was Taken Down
Timmy Xu Weizhou Denies Involvement in New Rumors with Kris Wu's Rumored Girlfriend, Luyi Luna
Chai Jidan teased fans on Weibo with this picture and caption on June 21: "Already started filming. Double happiness." Fans were quick to ask her "Addicted 2"? Chai Jidan responded back, "The second installment is filming in Taiwan." However, fans were worried about the sequel not starring the original actors.
Johnny Huang Jingyu Issues Statement Refuting Domestic Abuse Allegations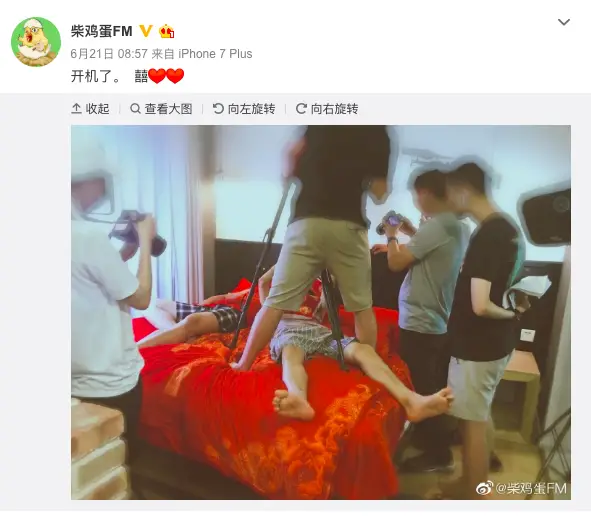 Johnny Huang Jingyu's Ex-Girlfriend, Wang Yuxin, Reportedly Attempted Suicide and Still in a Coma
They left comments such as: "Teacher Chai, you said you wouldn't film "Addicted" if it wasn't with the original cast.", "If it's not with the original cast, seriously don't film it. YuZhou (瑜洲) girls can't handle the pain. Dan Dan (Chai Jidan), you need to be calm and collected or else the new actors will be compared to the original ones and will be yelled at to death!", "If it's really not with the original cast, then don't film it. Leave us with a unique set of memories." Luckily, Chai Jidan assured her fans saying, "This is a newly created script by me.", hinting it won't be the same characters or actors from the first series.
Wang Yuxin Released from the Hospital, Alleges She and Johnny Huang Jingyu Divorced Two Years Ago
The cast hasn't been revealed yet.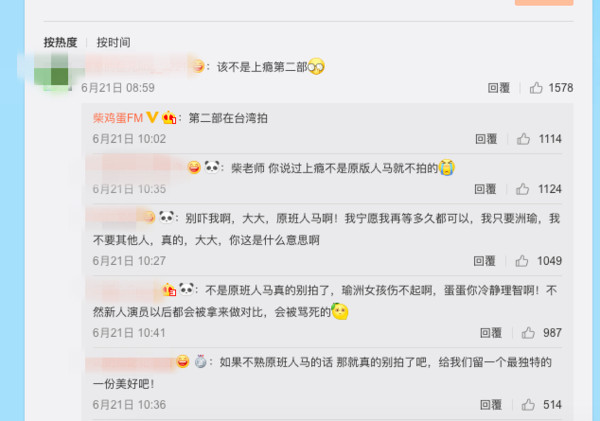 Credit: ETtoday.net, Weibo (1, 2, 3)