After 230 days and much controversy over the billing order of its stars, Yang Zi (杨紫) and Kris Wu (吴亦凡), "The Golden Hairpin" (青簪行) has finally wrapped up filming on July 16. Tencent released a short video documenting the start of filming to the end, including some BTS clips and bloopers. Yang Zi and Kris Wu seemed to have a lot of fun on set contrary to all the drama that was magnified by the public. However, the official Weibo account still hasn't named the leads in their posts in fear of creating more drama among fans.
Yang Zi Responds to Debate over Top Billing Order and Allegations of "Yin Yang Scripts" in "The Golden Hairpin"
"The Golden Hairpin" Production Crew Denies Adding More Scenes for Kris Wu, Yang Zi Responds to Top Billing Debate
As this was Kris Wu's first time filming a drama, this experience left a deep impression on him. After the production team announced filming was over, Kris Wu and Yang Zi posted their thoughts on filming "The Golden Hairpin" at 11:37 pm.
Kris Wu and Yang Zi Fans are Fighting Over Who Gets Top Billing for "The Golden Hairpin"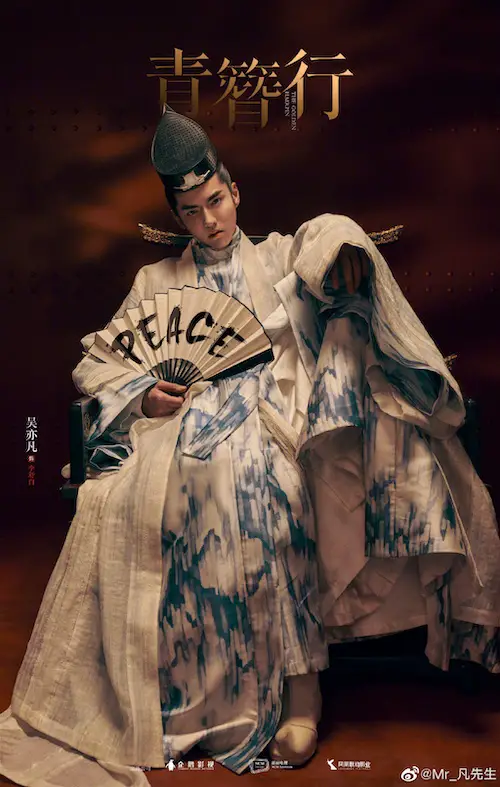 Fans Clarify Dating Speculations between Kris Wu and Co-star, Kiko Ye
Kris Wu's post read:
"Accepted the invitation to "The Golden Hairpin" in early spring 2019. I met with director, Lin Yufen, in Beijing, was very touched. Began the journey of my first time filming a television drama and encountered "Li Shubai" (李舒白). From feeling uneasy to starting to really feel his joys and sorrows, experienced his generous and honest life of sorrow and joy.
Kris Wu Reveals Why Kōki was Chosen as the Female Lead for the "Eternal Love" MV
Up until today when the cast and crew wrapped up filming, I couldn't express the unwillingness to let go. Parting with a character isn't just as simple as taking off the ancient costumes, but it's actually leaving the life of a person.
From the cold winter to the scorching summer, I worked with a bunch of colleagues full of dreams and love over a 7 month period, and learned a lot.
Especially in the face of the pandemic, the entire cast and crew were united, stuck to their mission, overcame a lot troubles that were impossible to complete.
I seldom write long posts, but "how many opportunities does one have in life, even if gatherings are minimal, don't let go of friendships easily."
Kris Wu and Yang Zi Became Sworn Siblings After Filming "The Golden Hairpin"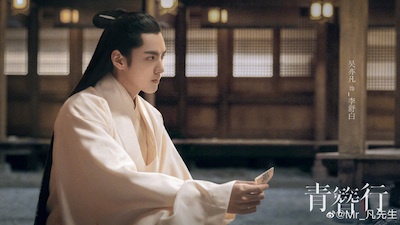 "Ashes of Love" Producer Confirms Sequel, "Love When the Stars Fall", is in the Works
Thankful to the directing crew, production crew, screenwriting crew, special effects crew, costume and makeup crew, camera crew, sound crew, on set crew, driver crew, each teacher and every actor. Even more so, have to thank all the countless staff members unknown to the public. Everyone who put forth all their hard work will see their rewards in the product when it airs.
Yang Zi and Jing Boran Explore Mental Health in Drama Adaptation of "The Psychologist"
Look forward to "The Golden Hairpin". It is a piece of work that can be liked by everyone. A pure piece of work, don't wish to see it have any disturbances outside of the product.

Li Shubai, I will look forward to seeing you with every viewer when it airs and let us experience sorrow and joy again."
Yang Zi Continues Tradition of Sending Birthday Greetings to Li Xian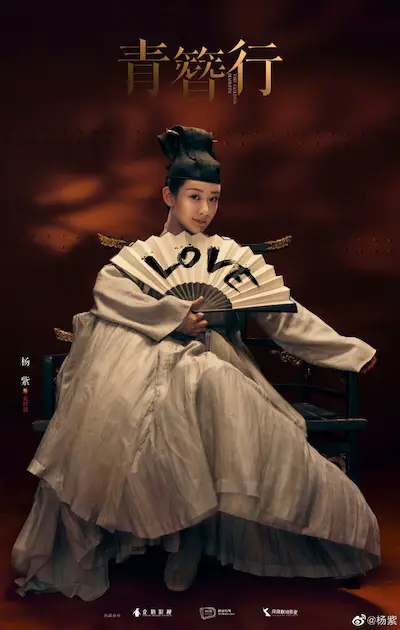 Kris Wu Addresses Misconceptions People Have about Him Using Autotune in His Music
Yang Zi's post read:
"July 16, "The Golden Hairpin" wrapped up filming.
To me, each series is an important stage in my life.
Accompanying Huang Zixia (黄梓瑕) for 230 days, there were hardships and also gains.
Thankful to Director Lin and Director Liang for your guidance and care. Thankful to each partner from the cast and crew for their cooperation and efforts. Even more so, thankful to the viewers who have trusted me and followed me all along.
There are a lot of voices surrounding our series. I am grateful for everyone's passion, I accept everyone's suggestions with a modest heart, I also hope everyone gives us a little more confidence again. Abandon the noise and wait for the flowers to bloom.
I look forward to the day "Huang Zixia" meets everyone."
Yang Zi's Fans are Demanding Her Stylist to Resign for Not Styling Her Properly