Fans were excited when it was announced Kris Wu (吴亦凡) and Yang Zi (杨紫) would be headlining the new costume drama series, "The Golden Hairpin" (青簪行), which is adapted from a novel called "Story of Hairpin" (簪中录). However, fans from both sides started arguing when the official Weibo account didn't list the actors in the official announcement. As a result, fans started saying there is something fuzzy going on with the top billing.
"The Golden Hairpin" Production Crew Denies Adding More Scenes for Kris Wu, Yang Zi Responds to Top Billing Debate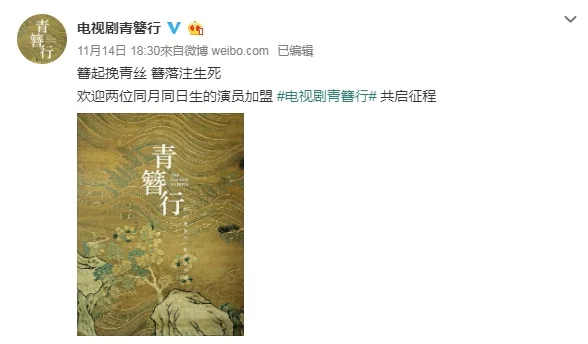 Yang Zi and Kris Wu Reflect on Wrapping Up Filming for "The Golden Hairpin"
The official announcement for "The Golden Hairpin" was announced on November 14, but unlike other dramas, the official account didn't tag the main leads in their post. Instead, Kris Wu and Yang Zi both posted from their own account at the exact same time saying hello to the other person's character and tagged each other.
Yang Zi and Li Xian Gave Each Other Unscripted Kisses in "Go Go Squid! BTS Video
Yang Zi: "Hello, Li Shubai (李舒白)."

Yang Zi Emphasizes She's Single on "Single's Day"

Kris Wu: "Hello, Huang Zixia (黄梓瑕)."
Kris Wu Reveals Why Kōki was Chosen as the Female Lead for the "Eternal Love" MV
Yang Zi's manager made a now-deleted post on November 15, which netizens think was in reference to the debate about the top billing for the series. His post wrote, "Try your best, listen to destiny." Kris Wu's manager also posted a long post expressing, "This you, the most important is still dear you. The future you on the screen. Your success won't come easy and will depend on a lot of other people's sacrifices. As for the courage to embrace, looking beyond, your animosity towards your opponent, your respect for collaboration, all surpass the sacrifices made." Many netizens thought the cryptic message was also in reference to the top billing debate.
Sasaeng Fans' Conversation with Huang Zitao and Kris Wu When They Were Still EXO Members Leaked
Luyi Luna Denies Dating Kris Wu + Recap of How Things Went Down
While both artists haven't responded to the matter, their respective fans have been debating about it with each other. Yang Zi fans argue that the original novel is based on the female lead's perspective, "Huang Zixia", so her name should be listed first. Fans also showed her character name was listed as the main lead for the book, while all the other characters were listed under "supporting characters".
Kris Wu and Yang Zi Became Sworn Siblings After Filming "The Golden Hairpin"
Yang Zi Shares Thoughts on Being Labeled as a "Traffic Volume Celebrity"
As for Kris Wu's fans, they claim every thing should be done in compliance with the contract and that they will reject any selfish behavior and actions that are unethical and unprofessional. They also are boycotting any behavior that "makes the top billing unclear", or "self declaration of the top billing". They emphasized that they respect the production crew and the product and will wait for the official announcement.
Studio Addresses "Hickey-Like" Mark on Kris Wu's Neck During NYE Performance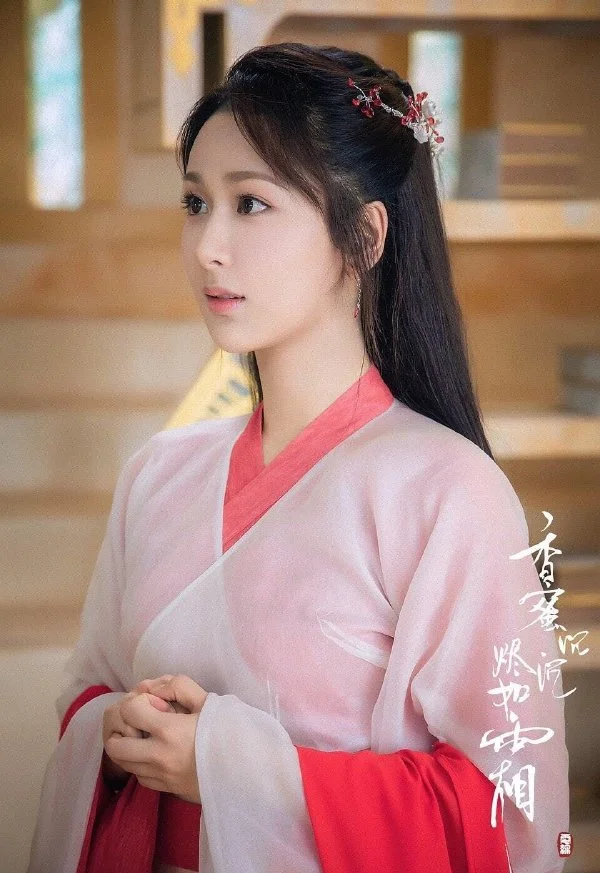 Yang Zi Responds to Debate over Top Billing Order and Allegations of "Yin Yang Scripts" in "The Golden Hairpin"
Yang Zi's fans rebutted saying, "Did fans see the contract?" and asked them to show proof or else there is no truth to what they are claiming. One netizen expressed, "A series that is heavily focused on the female lead, why would the top billing be given to the male lead?"