Yang Mi (杨幂) was the guest on the finale episode of talk show, "Hi! Relax" (亲爱的,请放松), hosted by Zhang Dada (张大大). Yang Mi mentioned she rarely goes on these type of talk shows and doesn't really know what to say. As Yang Mi and Zhang Dada are good friends, they were able to communicate on a deeper level. One of the questions Zhang Dada asked was whether there were topics she liked or didn't like to discuss when going on these type of shows. Yang Mi said there wasn't and was open to any questions. She explained she didn't really want people to understand her that well.
Yang Mi and Wei Daxun Dating Rumors Heat Up for Umpteenth Time After Recent Spotting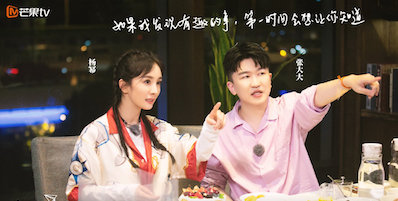 William Chan Explains Why He Cherishes Working with Yang Mi in "Novoland: Pearl Eclipse" This Time
Zhang Dada mentioned there was a time when Yang Mi was admitted to a hospital in the middle of the night because she was feeling very sick. If it was himself, he would want friends to care about him, but Yang Mi is the opposite and seems to be quite afraid of letting others know. Yang Mi responded to this, saying, "You really think others will care about you? When you say these things to others, how many people do you think can actually relate and empathize?" She also explained it was already late in the night. It wasn't necessary for people to ask about it. She rather use the time she would've used to recount the events resting instead.
Yang Mi and Wei Daxun Rumored to be Living Together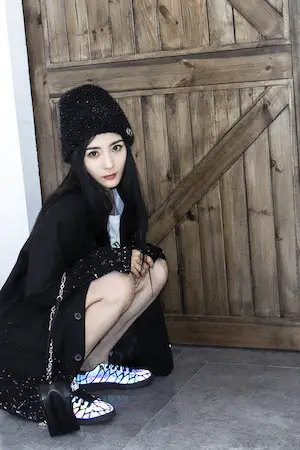 Yang Mi and William Chan Rumored to Reunite in "Novoland: Pearl Eclipse"
Yang Mi revealed she sometimes might seem cold to her friends because the way she was brought up when she was consoled by her elders was, "If you come to tell me, then it's not that big of a problem." She explained if a friend was to call her, she wouldn't tell them "It's not a problem.", she just wouldn't want to magnify the problem by saying more.
Yang Mi and Wei Daxun Dating Rumors Heat Up as Gossip Blogger Claims They Stayed at the Same Hotel
Zhang Dada brought up a time when he was crying at a celebratory dinner and someone sent the clip to Yang Mi. Instead of offering some comforting words, Yang Mi laughed loudly at the clip and responded to him, "How can you cry like this?". So when Zhang Dada asked if Yang Mi isn't really good at saying things like, "You've worked hard". Yang Mi responds, "I would say, 'You've worked hard.' because I've said it in my heart."
Yang Mi and Dilraba are Friendship Goals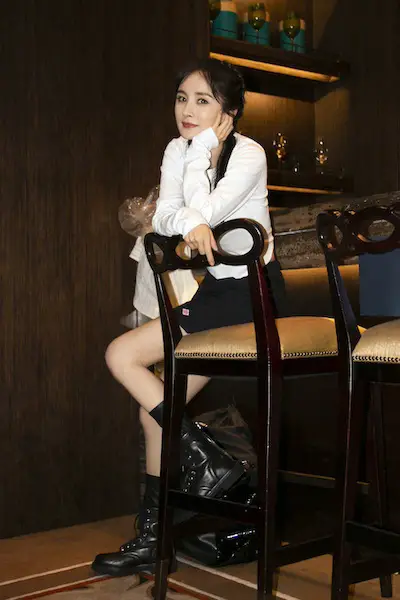 Hawick Lau Denies Falling Out with Ex-Wife, Yang Mi, Over Daughter, Noemie Lau
In response to that, Zhang Dada brought up another time when he posted a long message to his friend's circle talking about all his struggles and emotions in the last 2 months and all Yang Mi commented was a question mark. Yang Mi explained that the question mark represented that she read the complete post. When Zhang Dada asked if she would laugh about it, Yang Mi pointed outside the window and explained, "Take a look downstairs. Each person is suffering. You think those making deliveries aren't suffering?…So where do you go off wanting others to understand your suffering? Because everyone is suffering."
Yang Mi and Xu Kai Forced into Marriage in RomCom, "She and Her Perfect Husband"