The Tencent "2019 Star Awards" (腾讯视频星光大赏) ceremony on December 28 had so many highlights Aside from it being 9 hours long, it allowed us to witness Wang Yibo's (王一博) chivalrous gesture to Zanilia Zhao Liying (赵丽颖), reunion of Xiao Zhan (肖战) and Wang Yibo, and the friendship between Yang Mi (杨幂) and Dilraba (迪丽热巴).
Yang Mi Spotted Reading a GL Manga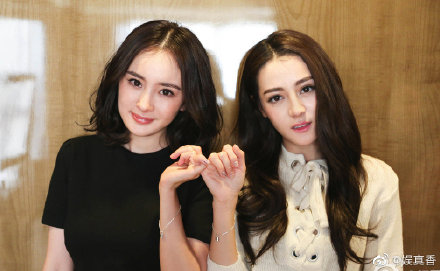 Chinese Actor, Shen Teng, Asks about Wei Daxun on Yang Mi's Post
Dilraba slayed it at the awards ceremony with this deep v-neckline white dress. However, these long dresses and heels are always hazardous for women when they need to walk stairs. Dilraba had a slight misstep walking on the stairs to the stage. Luckily, Yang Mi was already walking by her side and helped her catch her balance.
Netizens Mesmerized by Yang Mi's Figure from Recent Event
Yang Mi and Bai Yu Star in New Series, "Thank You Doctor"
Aside from this gesture, Yang Mi was also seen helping Dilraba straighten out her dress throughout the night. Even though Yang Mi is an A-list celebrity and Dilraba's boss, she doesn't let those images get in the way of being a friend first to Dilraba. Netizens left comments saying, "Fairy-like friendship", "Their relationship is so good.", "Hope Raba and Mimi's friendship lasts forever".
Yang Mi and Wei Daxun Dating Rumors Heat Up as Gossip Blogger Claims They Stayed at the Same Hotel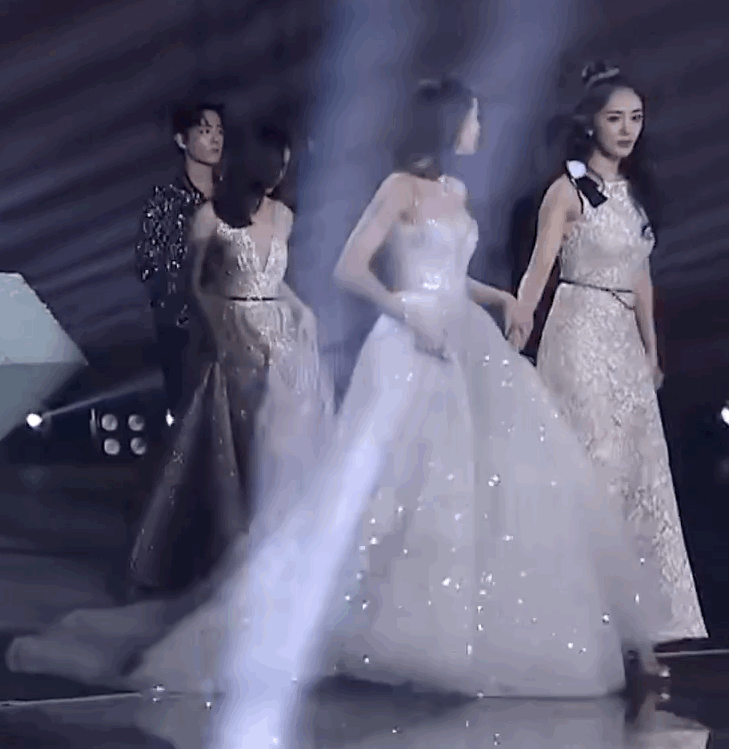 Ming Dao Earns Praise for Helping Dilraba with Warm Gesture
Dilraba Turned Heads in White Dress Showing Off Her Figure
Yang Mi and Dilraba's relationship has always been very close. Dilraba has dedicated cute birthday wishes for Yang Mi every year since she was signed to Jaywalk Studio. For Yang Mi's birthday this year, Dilraba photoshopped herself into a picture with Yang Mi. Her caption read, "Continuing the tradition of calling out so many years, happy birthday, pretty lady. This picture is my favorite!"
Dilraba and Johnny Huang Jingyu Went from Reel to Real?