It was officially announced today that Yang Mi (杨幂) and Bai Yu (白宇) will be starring as the leads in a new drama called, "Thank You Doctor" (谢谢你医生). The series is based off of a novel called "ICU 48 Hours" (ICU48小时). This is their first time working together and Yang Mi's first time playing a doctor.
Netizens Mesmerized by Yang Mi's Figure from Recent Event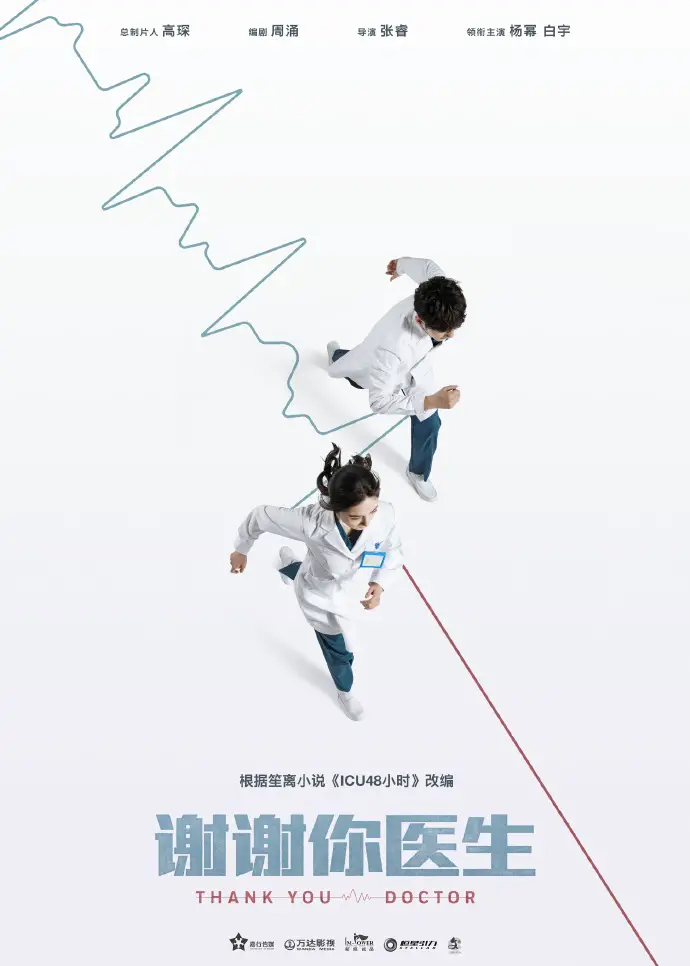 Yang Mi and Wei Daxun Dating Rumors Heat Up as Gossip Blogger Claims They Stayed at the Same Hotel
DO NOT REPOST THIS SYNOPSIS!!!
"Dr. Xiao Yan"
Yang Mi plays "Xiao Yan" (肖砚), a highly skilled and versatile doctor who works at Quan Wei Hospital. She has a natural and pure love for medicine. "Xiao Yan" believes that doctors are a group of people who are running a marathon with death. Sometimes you run to the finish line, sometimes you lose and sometimes you fail. Even so, she always gives her utmost effort in saving lives up until the very last minute.
Netizens Found New "Evidence" Claiming the Yang Mi and Wei Daxun Dating Rumors are True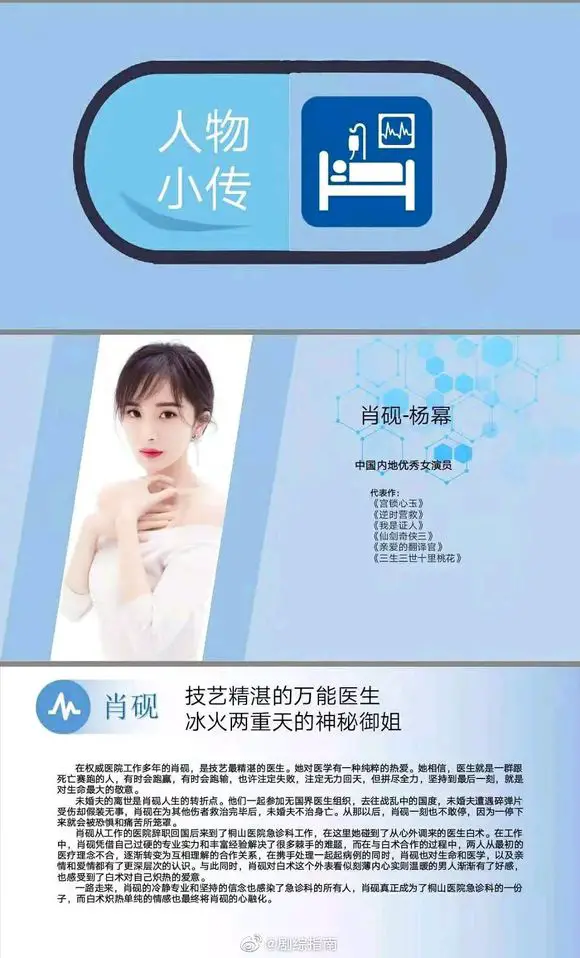 Yang Mi and Wei Daxun Got Netizens Speculating about Their Relationship Again After Making Similar Posts
The death of her fiancé changes her life forever. The two of them joined a Doctors Without Borders program in a country going through war and turmoil. Her fiancé gets injured by shrapnel, but pretends he isn't hurt. While "Xiao Yan" finishes treating other injured patients, her fiancé dies from his injuries. Since then, "Xiao Yan" is afraid to stop working as once she stops, the fear and pain will remind her of his death.
Yang Mi's Jaywalk NewJoy Signs "Most Handsome Girl", Liu Meng
"Dr. Bai Shu"
After she returns home, she works at the ICU/ER department at Tong Shan hospital and meets "Dr. Bai Shu", played by Bai Yu. He is the youngest attending physician at the hospital. He is also a talented and intelligent doctor like "Xiao Yan", but has a sharp tongue and is stubborn and cold. He always seems to have a condescending attitude toward others.
Yang Mi Debuts New Look and Netizens aren't Feeling it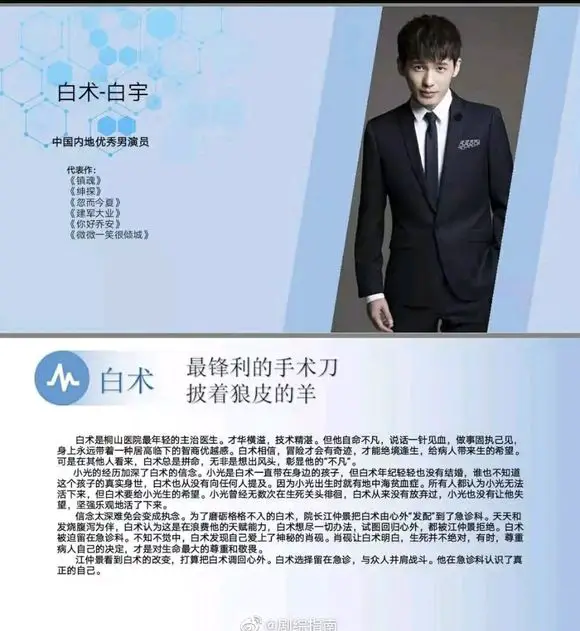 Netizens Complain about Yang Mi's Pictures Being Overly Photoshopped
There is also a child by the name of "Xiao Guang" (小光), who is always by "Bai Shu's" side. No one knows his real identity as "Bai Shu" isn't married and has never mentioned it to anyone. "Xiao Guang" was born with Thalassemia and everyone thought he wouldn't be able to live on, but "Bai Shu" is determined to bring him hope. "Bai Shu" doesn't give up on treating "Xiao Guang", which encourages "Xiao Guang" to continue living life positively.
Fans Protest Against Yang Mi's Company, Jaywalk Studio, for Giving Her "Rotten Dramas"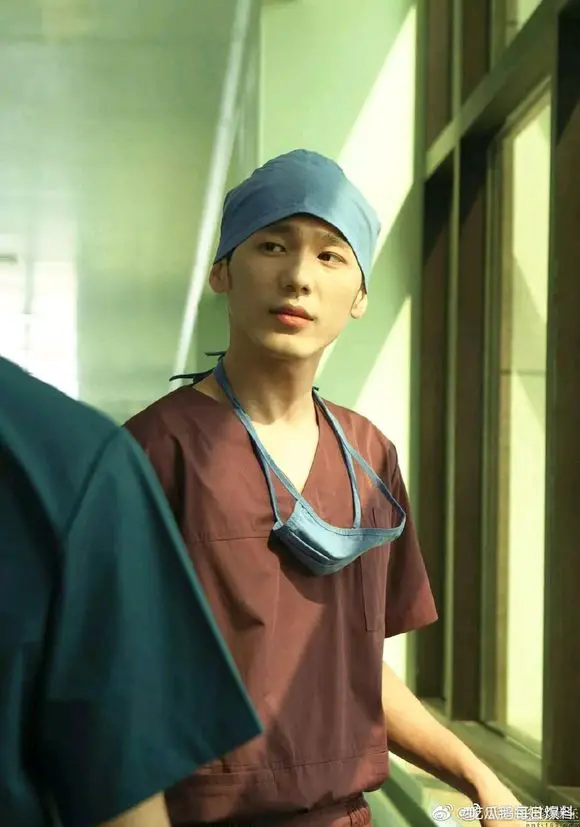 Nicholas Tse Denies Dating Yang Mi
Because "Bai Shu" doesn't really get along with anyone else, the head of the hospital, "Jiang Zhongjing" (江仲景) transfers him from the Vascular unit to the ICU/ER. He tries different methods to get back to the Vascular department, but "Jiang Zhongjing" denies his request. He starts working with "Xiao Yan", but the two don't mesh well at first due to differing philosophies on medicine and treatment, but start to understand each other as they work together.
Yang Mi and Vin Zhang Binbin to Star in New Series, "Storm Eye"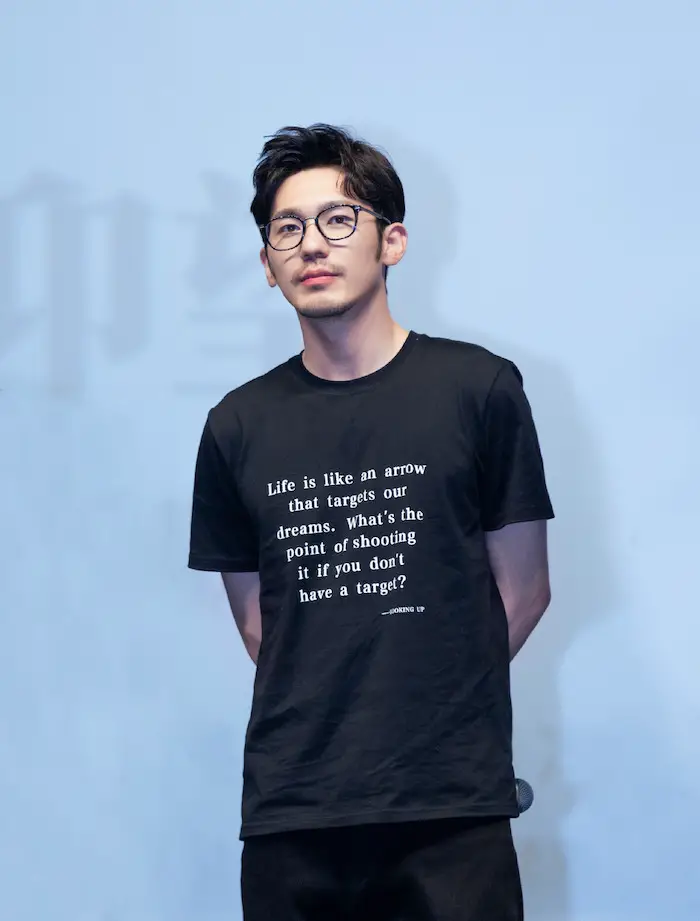 Yang Mi Reacts to Her "CP" Pairings
"Xiao Yan" starts to have feelings for "Bai Shu" who seems harsh on the outside, but is actually a warm person inside. "Bai Shu" also realizes he has fallen in love with "Xiao Yan" as she makes him understand that life and death are not absolute. Sometimes, you have to respect the patient's wishes, which is the biggest respect and reverence to life. "Jiang Zhongjing" sees "Bai Shu's" change and decides to transfer him back to the Vascular department. "Bai Shu" decides to stay in the ICU/ER as he has finally discovered who he really is working there.
Yang Mi and William Chan Rumored to Reunite in "Novoland: Pearl Eclipse"
After the official announcement was made, Yang Mi and Bai Yu, reposted the official Weibo announcement for the series and introduced themselves as their characters. Many fans have expressed they are looking forward to their collaboration in the series.
Yang Mi and Bai Yu's New Series, "Thank You Doctor", Reportedly Postpones Filming Indefinitely
Yang Mi: "Hello, I am Dr. Xiao Yan."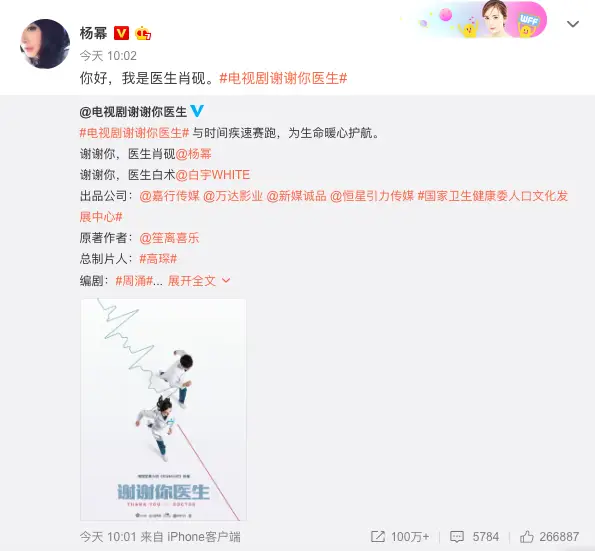 Yang Mi and Allen Deng Embrace Upon Reuniting for "Great Escape" Season 2
Bai Yu: "Hello, I am Dr. Bai Shu."