When it comes to "boss lady" in the Chinese entertainment industry, Yang Mi's (杨幂) name comes to mind. Aside from being an A list actress, she also has ownership in her management agency, Jaywalk Studio (嘉行传媒). This is the same company that manages Dilraba (迪丽热巴), Vin Zhang Binbin (张彬彬), Vengo Gao (高伟光), and etc. The company also has a subsidiary company called, "Jaywalk NewJoy" (嘉行新悦), which is aimed at cultivating multi-talented idols that can sing and dance. It recently announced the signing of Liu Meng (刘梦), also known as LapMoby, which got a lot of netizens talking because of her androgynous looks.
"Produce Camp 2020" Trainee, Liu Meng, Calls Her Fans "Mama"
"Produce Camp 2019" Trainees React to the Accommodations for "Produce Camp 2020" Female Trainees
At first glance, many netizens thought Liu Meng was a boy. However, based on her Weibo profile, it's listed as female. Before it was announced she signed with Jaywalk NewJoy on November 1, she already had over 1 million followers on Weibo. As it turns out, Liu Meng has a twin sister, Liu Bei (刘蓓), who is a famous Tik Tok personality, "Ma Dou Da Lao" (麻豆大佬).
"Produce Camp 2020" Trainee, Winnie Zhong Feifei, Suffers Racial Abuse on Weibo for Her Chinese-Congolese Heritage
"CHUANG 2020" Trainee, Liu Meng, Leaves Netizens Worried with Cryptic Post
Many netizens were shocked and left comments saying, "Really a xiao jiejie? I thought it was a xiao gege!", "Really a girl? I've been treating her like a xiao gege.", The mouth looks a bit like Lee Jong Suk.", "Looks a bit like Nam Joo Hyuk", "My precious is being discovered by the whole world." There were also fans hoping she would join "Qing Chun You Ni 2" (青春有你).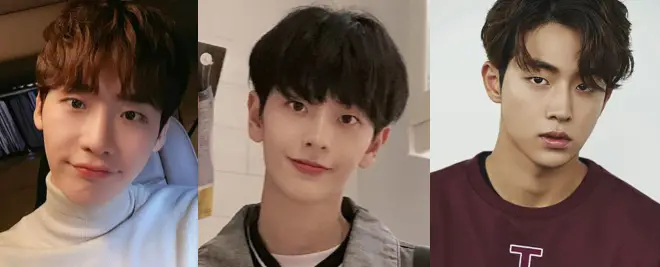 Yang Mi Dragged into Dating Rumors with Wei Daxun After Seen Hanging With Female Friend Resembling Her
Liu Meng also has a moniker as the "most handsome girl". However, fellow androgynous actress, Xing En (邢恩), who got popular after this year's series, "I Will Never Let You Go" (小女花不棄), also has a similar title as "China's most handsome woman." Will Liu Meng take over Xing En's spot?