Liu Meng (刘梦), also known as LapMoby, was an internet celebrity prior to gaining fame as a trainee on Tencent's survival show, "CHUANG 2020". She signed with Jaywalk Studio's subsidiary, Jaywalk Newjoy, which focuses on cultivating idols to become multitalented artists. While she didn't debut in the final 7, Liu Meng finished in 14th place.
Yang Mi's Jaywalk NewJoy Signs "Most Handsome Girl", Liu Meng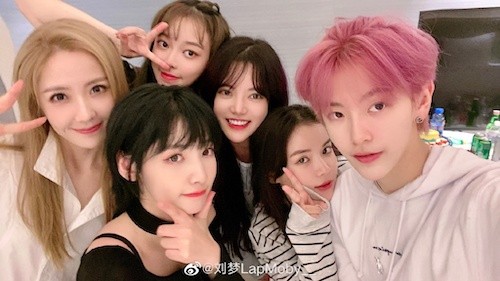 "Produce Camp 2020" Trainee, Liu Meng, Calls Her Fans "Mama"
Netizens were worried when Liu Meng made a cryptic post, which she later deleted. On November 23, she wrote: "I've never done anything bad. I just want to do things I want to do. I've never thought I would get to this day. I am incompetent. I am very sorry. Goodbye." Liu Meng shot up to #1 on the hot search charts after the post went viral.

Netizens were worried about Liu Meng's situation due to the "Goodbye" in her post and afraid she would do something harmful to herself. Some speculated Liu Meng might be having contractual disputes with her management company. Since the show ended in July, Liu Meng didn't have much promotional activities. The last time Jaywalk NewJoy promoted Liu Meng on their Weibo was back on August 29.