It was bittersweet for "The Untamed" (陈情令) cast and fans this past weekend as the "farewell" concerts took place in Nanjing. Most of the cast plus guest performers were invited on November 1 and November 2 to bid farewell to the series one last time in the "National Style Concerts". Unfortunately, Xuan Lu (宣璐), who plays, "Jiang Yanli" (江厌离), or more warmly known as "Shijie" (师姐) to fans, was absent from both concerts as she was attending Tencent's "Super Nova Games 2019".
Xuan Lu Declares She's Single, Denies Dating Wang Zhuocheng
"The Untamed" Thailand Fan Meeting Highlights
Even though Xuan Lu couldn't make it to the concerts, her spirit was still with her "Chen Qing Ling" family. As it was a live broadcast, fans noticed Xuan Lu was crying uncontrollably when the theme song, "Wu Ji" (无羁), from "The Untamed" (陈情令) OST was playing during the Super Nova Games.
Wang Yibo Complains about Xiao Zhan Bullying Him While Filming "The Untamed"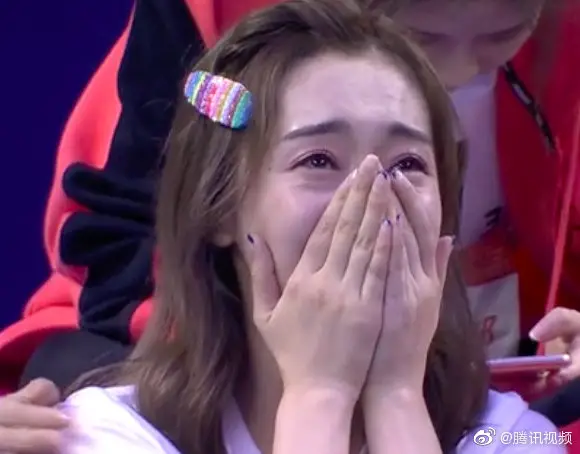 Xiao Zhan and Wang Yibo Reveal Their Failed Meetups and Why They Had to Apologize to the Director while Filming "The Untamed"
Watch the clip here: http://t.cn/AiBciwxL?m=4434667127774161&u=1878335471
Xuan Lu missed the "National Style Concert in Nanjing" because it clashed with her attendance at the Super Nova Games. When this was brought up at the Super Nova Games, she responded, "Filming during that summer and what aired during this summer are both beautiful memories of mine. I hope their performances on stage will be very good. As for everyone's friendship, the days ahead of us are very long."
Watch her address it here: http://t.cn/AiByiLih?m=4434299757342833&u=5103645868
Another Ex-Girlfriend Leaked Qi Peixin's Intimate Pictures and Airs His Dirty Laundry
Ex-Girlfriend of Qi Peixin from "The Untamed" Leaked Intimate Pictures and Accused Him of Cheating and Forcing Her to Get an Abortion
Will "Flying Phoenix" be the Next "The Untamed?
However, fans were still upset that Xuan Lu was unable to bid farewell with the cast in Nanjing. It was understandable since the schedules clashed, but fans asked her why she wasn't at the Thailand fan meeting. She candidly responded, "I don't know either." with a crying emoji. Fans left comments saying, "Shijie wasn't invited to the concert once.", "What happened to both management companies?", "Because she isn't their own artist?" There were also fans who consoled Xuan Lu saying, "Pretty jiejie, don't cry.", "Yunmeng Jiang Shi, Jiang Yanli, farewell."
Xuan Lu's Fan Club Dissolves Over Her Company Mishandling Her Career