Xuan Lu (宣璐) became everyone's beloved "Shijie" after starring as "Jiang Yanli" (江厌离) in the 2019 hit series, "The Untamed" (陈情令). Like most of the actors from the series, Xuan Lu started getting more popular. There were recent rumors she would be playing a 4th tier role in the upcoming series, "Miss Crow With Mr Lizard" (乌鸦小姐与蜥蜴先生), which seemed to be the last straw for her fan club. As a result of this, Xuan Lu's international fan club announced on May 3 they would be dissolving.
Xuan Lu Declares She's Single, Denies Dating Wang Zhuocheng
The fan club posted several long posts explaining their decision to dissolve and the injustice Xuan Lu has faced from her company mishandling her career. They listed all the grievances originating from Xuan Lu first being rumored to be the second female lead in "Miss Crow With Mr Lizard". Her company had denied she would be in the series when the fan club inquired about the rumor. Xuan Lu's studio had also issued a statement that she was never in contact with this series and it wasn't confirmed what type of role she would be portraying. Then when the series was announced, the fan club found out online that she would be portraying a 4th tier role. However, Xuan Lu's company denied the rumors she is portraying a 4th tier role. They clarified she is actually making a guest appearance in the series. They also said they would accept criticisms and work on improving, while denying the other "rumors", presumably talking about the fan club's claims.
"The Untamed" Thailand Fan Meeting Highlights
Wang Yibo Complains about Xiao Zhan Bullying Him While Filming "The Untamed"
Aside from this series, the fan club also listed other grievances such as Xuan Lu missing from the "The Untamed" promotions while it was airing. They explained Xuan Lu was "stuck" with the cast filming her company's production, "We Are Young", which she has a supporting role in, while "The Untamed" cast was doing promotions. The fan club said her filming schedule was messy and it was hard for her to take time off, which led to her having zero promotional shows or events. They said her company missed out on a great opportunity to promote Xuan Lu. In fact, this was actually brought up to Xuan Lu last summer when she was missing from "The Untamed" Nanjing concerts. Xuan Lu was asked why she was missing from the Thailand promotions and she said she didn't know either.
Xuan Lu Cries Upon Hearing "Wu Ji" + Responds to Her Absence from "The Untamed" Fan Meeting and Concerts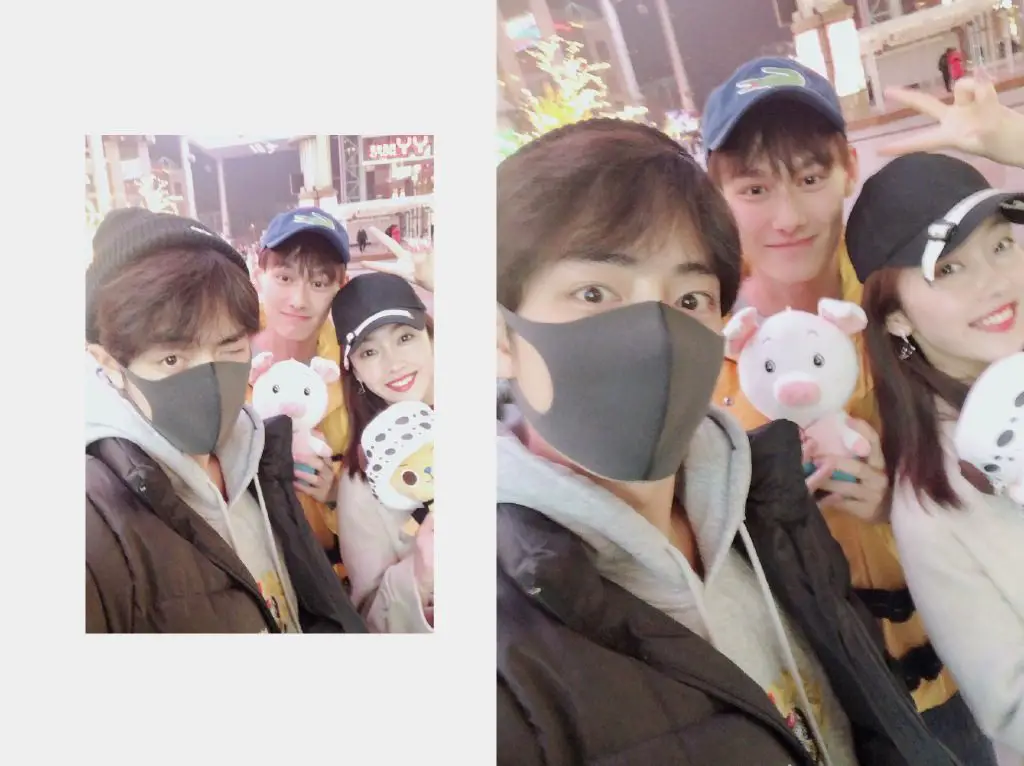 The fan club also revealed their correspondence with the marketing team of her series, ""So What If You're My Boss?" (奈何boss又如何). They claim they couldn't meet eye to eye on several occasions and felt the production team didn't respect Xuan Lu. They also said the company was accepting endorsements for Xuan Lu that didn't meet its commercial value and that her team doesn't have any awareness to help her fight off antis, which finally led them to dissolve their fan club that started since Oct. 1, 2013.