As the competition is entering the finale, Malaysian media outlet XUAN.com continues to interview some of the trainees. Liu Yuxin (刘雨昕) is the next trainee to be interviewed in XUAN.com's "Youth With You 2020 (青春有你2) Interview Series". Liu Yuxin had mentioned previously that she hoped to have a breakthrough. She showed she can challenge the girl group norms when she went from wowing everyone with "The Eve" to being the center for the theme song, and then choosing a vocal song, "Want to See You" (想見你).
DO NOT REPOST OR COPY ELSEWHERE
"Youth With You 2020" Trainee, Sharon Wang, Wants to Perform with Jony J
Question 1: What are your biggest feelings since joining the competition? What are some of your changes?
Liu Yuxin: I am not chill anymore, not as chilled as before. Before I came to "Youth With You 2020", I debuted once, was in a girl group once. Because at that time there was no good platform for us to have a chance to develop ourselves. So I've been waiting for a stage. Coming here, I feel like my personality is a lot more free. For example, like last time, I also went to fight for things like the center position.
Make Up Artist's Comparisons of Working with Liu Yuxin, Snow Kong, and Esther Yu Sparks Debate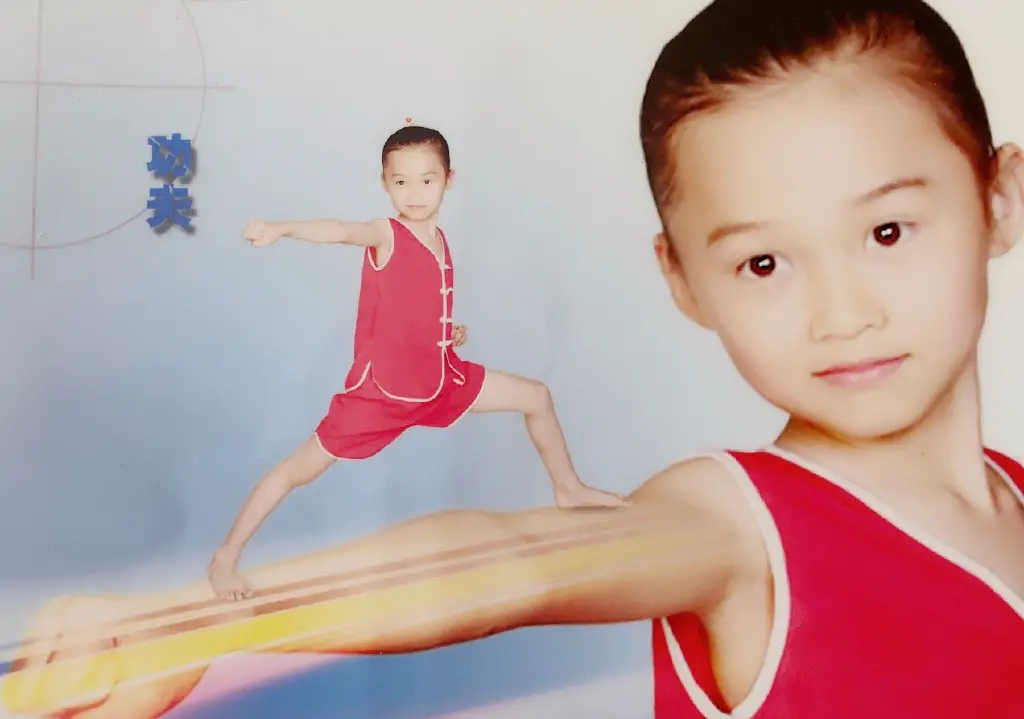 Manager of "Youth With You 2020" Trainee, Liu Yuxin, Suspended for Making Negative Comments Seemingly about Snow Kong
Because since when I was young, my personality has always been the chill type. When I was younger, when everyone went to elementary school and had to take public transportation, under very rushed circumstances, everyone would fight to cram into the car, but I will always be…my mom always said to me, 'how come you don't go cram with them?'. I said I don't like it. I want everyone to orderly and slowly get onto the car. I rather wait for the next car than to cram myself into that car. I am that type of personality, but I feel on stage, this is what I hope I can do even better. So I did work hard to fight for each detail. This is my change.
Snow Kong, Kiki Xu, Frhanm Shangguan, An Qi, and Yvonne Wang Get Candid on Their Fears, Cutest Mentor, Scariest Mentor on "Youth With You 2020"
Question 2: After going through two public performances, what is the most unforgettable memory on stage?
Liu Yuxin: The most unforgettable is the "Want to See You" stage. We were grouped together entirely because of the circumstances, which led to the only people remaining. At the time when we just finished filming our thoughts on our ranking, a lot of people were already gone. Everyone's emotions weren't particularly good, conditions weren't good either. At the time, everyone had a meeting together. Everyone wrote down their problems to directly face their own problems. Then we resolved our issues. During that process, I discovered everyone truly revealed the problems they haven't been able to face. After we had that mini meeting, everyone's conditions were much better. So I think it was everyone's collective effort that helped accomplish the "Want to See You" stage.
"Youth With You 2020" Trainee, Joey Chua, Most Afraid of Lisa, Changed Perceptions of Cai Xukun After Joining Show
"Youth With You 2020" Trainee, Duan Xiaowei, Apologizes to Nana Komatsu for Picture Scandal
Question 3: Seeing your group get good results, would you be in a fantastic mood?
Liu Yuxin: Since I was young, I've actually been someone who is easy to believe anything. But slowly growing up, I discovered a lot of things are definitely not easy. So I think everything is possible. When I first picked this song, I indeed didn't think that no one would choose this song. I didn't think that the group would be created as a result of the people who were left and I completely didn't think we would get this much votes in the end. It's actually quite inconceivable. However, I think that as long as you believe in yourself, others will believe in you. This phrase was also what I shared with everyone in the "Want to See You" stage.
Company and Fan Club Respond to Rumors of Inappropriate Comments "Youth With You 2020" Trainee, Yu Yan, Allegedly Made in the Past
Question 4: During the collaboration for the public performance, which team member left the deepest impression?
Liu Yuxin: Duan Xiaowei left the deepest impression on me. Because we are in the same dorm room. I extremely understand each stage of the conditions she went through. So seeing her regain her confidence and happiness again, I am very happy for her.
Company Denies Plastic Surgery and Fake Divorce Allegations Against "Youth With You 2020" Trainee, Joey Chua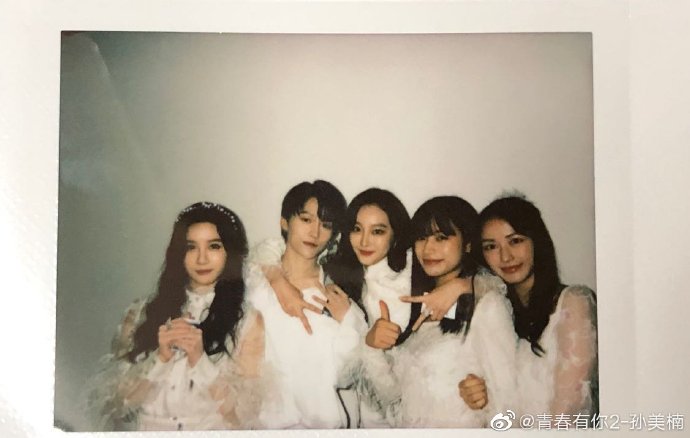 Netizen Targets Death Threats at "Youth With You 2020" Trainee, Shaking Chloe
Question 5: During the process of the competition, do you have times where you are under a lot of stress? How do you relieve the stress? What type of situations would make you cry?
Liu Yuxin: I was the most stressed during the picking of the center for the theme song. At the time, I had short hair and wore shorts, it seemed very different from a traditional girl group image. So there was an extreme amount of doubt and debate. I was under a lot of pressure at the time, but my partners and Kun PD kept encouraging me. So I think encouragement to me is a way of relieving stress.
Demo Song for "Youth With You 2020" Thematic Challenge, "No Company", Reportedly Sang By CL
The most important thing is I feel I have to go understand something. The show conveys that there is no definition of what a girl group is, no definition of what a girl's ideas are. So this gave me a lot of confidence. In fact, I think everyone's persistence and pursuit of their dreams isn't decided from long hair, short hair or what you're wearing. So I think the stage is what empowers me.
Joey Chua Refutes Accusations Zhao Xiaotang Bullied Her On "Youth With You 2020"
Eliminated "Youth With You 2020" Trainee, Momo, Laments Over Expensive Hair Extension Fee iQiyi Asked Her to Pay
Question 6: When you're facing the camera on stage, are you scared or excited? Why?
Liu Yuxin: Actually, it's both scary and exciting. Because I would worry about not being able to grasp that measure of a good performance and end up not doing well. Maybe because it's my style. A lot of times you have to make up that measure. Actually, in each stage, whether it's in life, or during performances, I am always balanced. So there would be some details that are different. When I'm excited, in real life, everyone can see the real me, but on stage, I can bring even more different facets of myself and show it to everyone. Because I've always longed for a stage. On stage, I can let everyone see an even more confident me.
"Youth With You 2020" Debuts 9 Member Girl Group, THE9
Question 7: Off stage, is your personality more quiet or lively? What hobbies do you have in your free time?
Liu Yuxin: Actually, my personality on stage and off stage are completely different. Because off stage, I am pretty boring and calm. Since I was a child, a lot of the elders around me said I am like a "little adult". I don't really like a lot of noise and excitement either. I tend to like be more quiet. One person just hanging around, writing songs, or accompanying family. In my free time, I tend to like to eat and shop because buying clothes makes me quite happy.
THE9's Esther Yu, Dispels Discord Rumors with Fellow Member, Liu Yuxin
Dove Issues Apology for Announcing THE9's Liu Yuxin Getting First Place Before Voting Ended
Question 8: If you can perform with a mentor, which mentor would you want to collaborate with in a public performance? Why?
Liu Yuxin: Actually I want to collaborate with each laoshi (teacher) and Youth Producer Representative (Kun PD). For example, I've always liked rap, so I want to work with Jony J-laoshi. I also want to have a bit of a breakthrough in my singing capabilities, so I can ask for advice from Ella-laoshi. Dancing is more of my strong point, so I want to dance with Lisa-laoshi. Kun PD because I extremely like his attitude towards the stage and his talent, so I am a bit greedy. Can I choose all of them?
"Youth With You 2020" Trainee, Hana Lin Xiaozhai, Denies Cheating Allegations After Relationship with Model, Liang Jiyuan, was Exposed
Question 9: If you can choose the makeup and outfit on stage, what requests would you ask from the stylist?
Liu Yuxin: I hope there will be a breakthrough with the make up and outfit each time and that it can show the different sides of me.
Question 10: You've always used the most effort to help out other trainees. How do you feel about having this title, "Liu-laoshi"? What are some of the precious friendships you gained during the competition?
Liu Yuxin: Actually, I am not Liu-laoshi either. I didn't intentionally go become "Liu-laoshi" either. Firstly, extremely grateful to everyone for having this trust in me. My personality since I was young and my lifestyle that is aired are actually the same. So I am just the same like everyone else. Every time I am on stage, I don't want to have any regrets, so I would want to do the best with each detail. I am originally a perfectionist. Whether it's "The Eve", "Want to See You", theme song stage, everyone's encouragement to me, I feel every friendship on stage are all very precious in "Youth With You 2020".
What Liu Yuxin wants to say to Malaysian Youth Producers:
"First off, extremely thankful to each Malaysian Youth Producer who have been voting for me all along. I will also continue to steadily walk each step of the way. I hope there is a chance to see everyone in Malaysia and eat really good fruits, especially durian."