Fans were excited when Zanilia Zhao Liying (赵丽颖) announced her first acting project since giving birth last year would be "Legend of Fei" (有翡). Her last series was "The Story of Minglan" (知否?知否?应是绿肥红瘦), which aired in early 2019. The series began filming last September, but due to the outbreak, filming paused for three months. Filming recently wrapped up on April 28.
Zanilia Zhao Liying's Post Got Netizens Speculating if She Was Voicing Out Displeasure with Production on "Legend of Fei" Set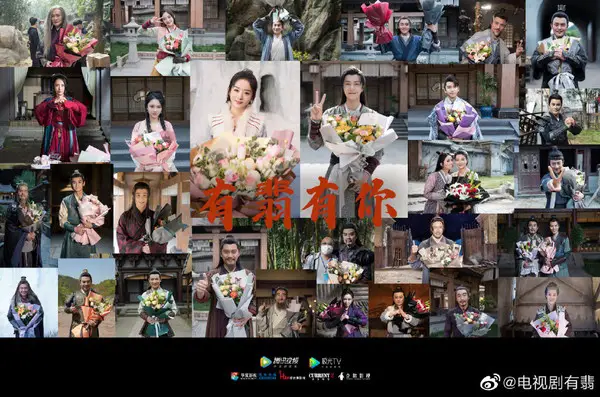 "Chinese Restaurant 4" Under Fire for Portraying Zanilia Zhao Liying in a Bad Light
On April 28, she posted this message to commemorate end of filming: "Ah Fei, wishing you can see a glimpse of the sky before the cold iron curved blade. Worthy youth roaming!"
Zanilia Zhao Liying and Wang Yibo are the Viewers' Favorites at the 30th Golden Eagle Awards

Wang Yibo Waited for Zanilia Zhao Liying to Help Her Walk Up the Stage
There were a few controversies during the filming of the series. In October 2019, there were rumors Wang Yibo (王一博) was acting like a big shot on set, which were refuted by the production team. A month later, there were speculations that Zanilia Zhao was unhappy with the production team originating from script changes, make up and costume quality, production value, etc.
What Happened When Wang Yibo and Zanilia Zhao Liying Met for the First Time
Perhaps this series meant a lot to Zanilia Zhao given all the rumors. At the wrap up of filming, she gave a speech in tears and choked up a little bit.
"Legend of Fei" Team Denies Complaints about the Cast and Crew From Someone Claiming to be an Assistant Director on the Series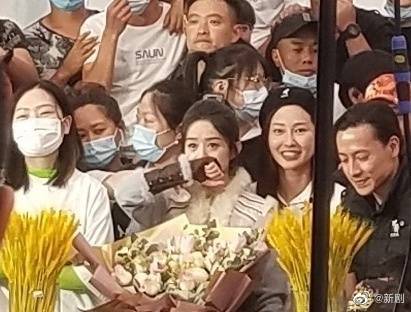 Huang Xiaoming Invites Zanilia Zhao Liying to Join "Sisters Who Make Waves" S2
In her speech, she said, "It has been hard on everyone. We are the best! It's been hard…See you again in Jiang Hu!"