The production team of Chinese variety show, "Chinese Restaurant 4" (中餐厅4), caught heat recently when they used PR material that highlighted content that was blatantly used to attack cast member, Zanilia Zhao Liying (赵丽颖). Fans also discovered something from one of the producer's Weibo that showed the team having a meeting. The whiteboard contained writing that was setting up Zanilia Zhao's persona on the show to be "anxious" and "worried". Fans also noted the show often used bad editing that portrayed Zanilia Zhao in a bad light. They were understandably upset and demanded an apology from the show.
Sean Zhang Defends Zanilia Zhao Liying Over Her Use of Chopsticks in "Chinese Restaurant 4"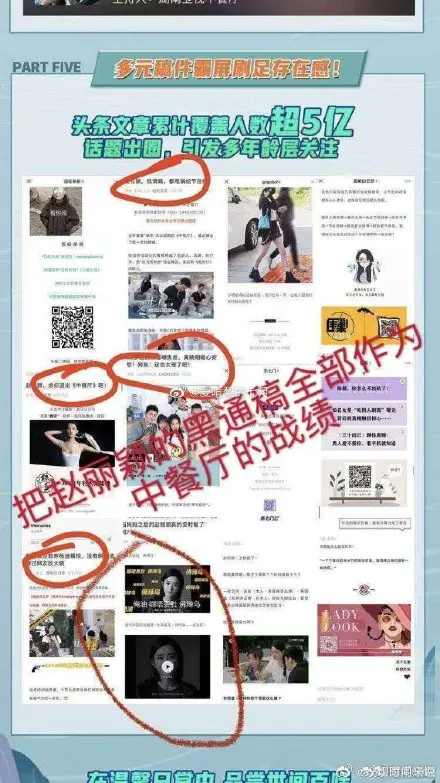 What Happened When Wang Yibo and Zanilia Zhao Liying Met for the First Time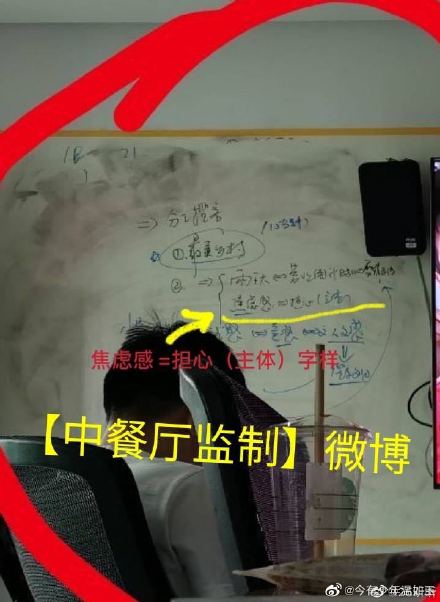 Zanilia Zhao Liying Gives Emotional Speech After "Legend of Fei" Wraps Up Filming
Zanilia Zhao's official fan club had reached out to the production crew about the PR poster. They said the production crew was in the midst of discussing the issue. On August 31, the show issued an apology on their Weibo account, saying, "After an afternoon of reflection, the official Weibo has come to apologize! Because the content of the title was not carefully reviewed, it led to everyone misunderstanding. In the first edition of the report, all the screen shots, articles, texts, and content were actually all in support of Zhao Liying. We already communicated with Liying immediately and apologized. It won't happen next time! It's all because our eyes were blurry and saw wrong. Must get new glasses immediately."
Huang Xiaoming Invites Zanilia Zhao Liying to Join "Sisters Who Make Waves" S2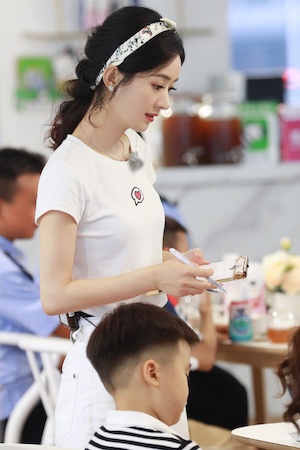 Wang Yibo Waited for Zanilia Zhao Liying to Help Her Walk Up the Stage
Zanilia Zhao's studio followed up with their own statement about the issue. Through her studio, Zanilia Zhao conveyed that she was working earnestly for the sake of the restaurant. She had done a lot of prep work to ensure the success of the restaurant. She said, "I am not here to film a reality show. I am here to open a restaurant with everyone."
A Joke about Zanilia Zhao Liying Being a Working Mom and William Feng Shaofeng a Stay at Home Dad was Received Horribly
The statement also mentioned the PR material, saying, "As for the show using a large amount of false discussions towards Ms. Zhao Liying as part of their PR content, the large scale spread and promotion has extremely hurt Ms. Zhao Liying and the fans and audience members who have always supported her. This is extremely infuriating and disappointing."
Zanilia Zhao Liying and Wang Yibo are the Viewers' Favorites at the 30th Golden Eagle Awards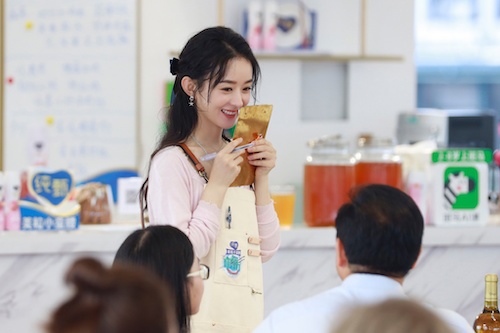 Zanila Zhao's studio also put forth three key points: 1) The production team must investigate the origins and reason for this mishap and be dealt with properly. At the same time, the team needs to conduct a serious internal review and correct itself to avoid similar occurrences from happening again. 2) We reject any form of false personification as the goal for the show's editing. We reject the show's content misleading Ms. Zhao Liying's personality. 3) If such similar controversies happen again, Zhao Liying Studio will stop all sorts of coordination with the team and promotion for "Chinese Restaurant".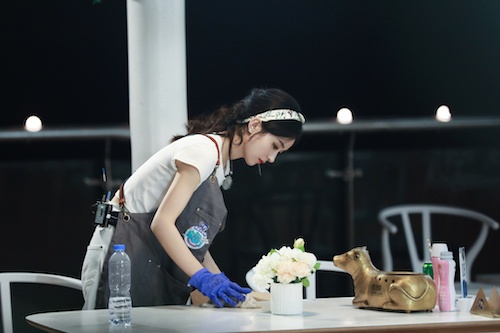 Zanilia Zhao's fan club wasn't satisfied with the show's apology and expressed they wouldn't go along with the show's promotions until there were substantial changes to the show and respect given.