Tencent held its "2019 Star Awards" (腾讯视频星光大赏) ceremony on December 28. A lot of A-list celebrities and popular stars were present. Yang Yang (杨洋), Xiao Zhan (肖战), Wang Yibo (王一博), Yang Mi (杨幂), Dilraba (迪丽热巴), and Zanilia Zhao Liying (赵丽颖) were all called on stage at the same time to accept the VIP Star award.
Zanilia Zhao Liying's Post Got Netizens Speculating if She Was Voicing Out Displeasure with Production on "Legend of Fei" Set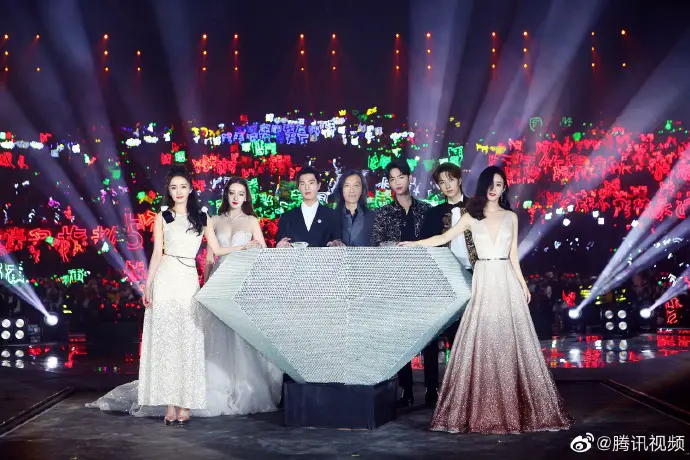 "Legend of Fei" Crew Defends Wang Yibo over Rumors He Acted like a Big Shot on Set
Everyone had already approached the stage, but Wang Yibo kept trailing behind and turning his head back, seemingly looking for someone. Netizens were curious whether something had happened as the live broadcast didn't show anything peculiar.
Wang Yibo Said He Might Not Be Able to Be Friends with His Character, "Xie Yun" from "Legend of Fei"
What Happened When Wang Yibo and Zanilia Zhao Liying Met for the First Time
The mystery was solved when netizens posted up fan cams. As it turns out, Wang Yibo was waiting for his "Legend of Fei" co-star, Zanilia Zhao Liying, because she was sitting further away. Wang Yibo stayed behind to help Zanilia Zhao Liying as she was wearing a long dress. He walked up a few steps first and held his hand out for her in case she needed to hold onto him while she walked up the stairs.
"Legend of Fei" Team Denies Complaints about the Cast and Crew From Someone Claiming to be an Assistant Director on the Series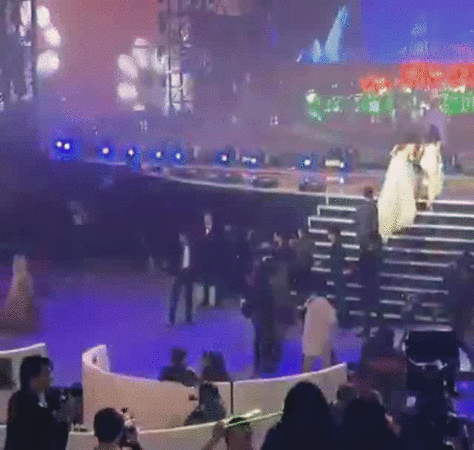 Zanilia Zhao Liying Gives Emotional Speech After "Legend of Fei" Wraps Up Filming
Fan cam of Wang Yibo waiting for Zanilia Zhao Liying: http://t.cn/AiFog6Ye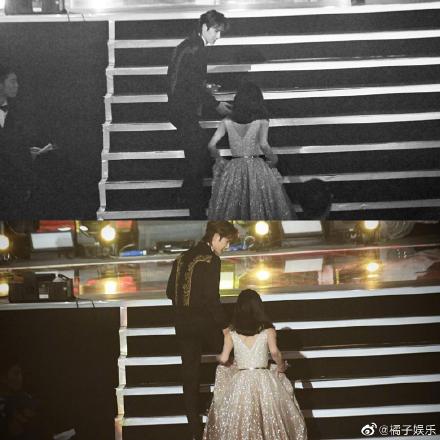 Sean Zhang Defends Zanilia Zhao Liying Over Her Use of Chopsticks in "Chinese Restaurant 4"
The topic, "Wang Yibo waiting for Zanilia Zhao Liying" immediately trended on Weibo today. Netizens and fans left comments saying, "Watching the live broadcast, I was thinking what the child was looking at. Afterwards, watching the video, I only realized he was waiting for jiejie to walk together.", "Probably knew she was wearing heels and especially walked slower to help her.", "So warm, Yibo", "This child was brought up well.", "So gentleman-like."
Zanilia Zhao Liying and Wang Yibo are the Viewers' Favorites at the 30th Golden Eagle Awards
Watch the full ceremony: http://v.qq.com/live/p/topic/76971/review.html?vuid24=FYPSmdZiRNYbmSs0aBwxEA%3D%3D&ptag=2_7.7.1.20437_copy#player