Wang Yibo (王一博) recently sat down for an interview with "Ru Xi" (入戏). He was interviewed about his currently airing series, "Legend of Fei" (有翡), which has been already been watched nearly 2 billion times and has been ranked #1 each day it airs on the VLinkage charts since it aired on December 16. As this is a wuxia series, there are a lot of fight scenes and martial arts stunts. Wang Yibo mentioned when he was young, he'd watch "My Own Swordsmen" (武林外传) and imitate the "sunflower pressure point attack" (lit. 葵花点穴手) move. He also mentioned liking some of the martial arts stunts he did in the series.
"Legend of Fei" Team Denies Complaints about the Cast and Crew From Someone Claiming to be an Assistant Director on the Series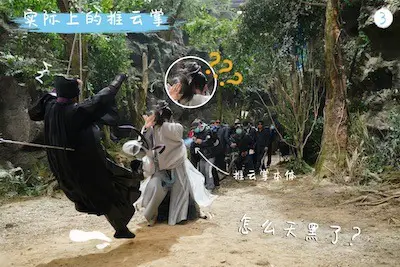 "Legend of Fei" Crew Defends Wang Yibo over Rumors He Acted like a Big Shot on Set
The interviewer asks Wang Yibo if he and his character, "Xie Yun" (谢允), were both in the same dimension, whether they could become good friends. Wang Yibo says, "Probably can, but also possibly not either because he might talk too much. I just talk less around strangers. It's better once we're familiar, because once we're familiar, I can be considered a talker. When I am with people I am close with, I am considered to be carefree or a talker who has those emotions inside. It's just that when I was filming this series, I magnified these emotions even more. As an actor, you often have to change to face different characters. On set, I try my best to be more lively to let myself relax so I can naturally perform to demonstrate some of his details and expressions. Including when we're rehearsing lines, there will be naughty vibes. Everyone on set has gotten close already and it's already been some time since I've been portraying 'Xie Yun', so perhaps I was already used to that condition during that time. After leaving the cast, then I will slowly return back to my normal self."
What Happened When Wang Yibo and Zanilia Zhao Liying Met for the First Time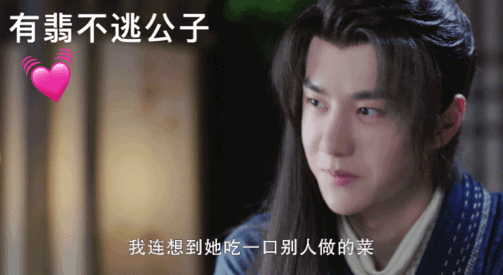 Zanilia Zhao Liying Gives Emotional Speech After "Legend of Fei" Wraps Up Filming
On whether extreme sports that he enjoys, like motorcycle riding and skateboarding, have helped him with doing fight scenes, Wang Yibo said, "Of course not." Wang Yibo explains it's different, but because of his body coordination, doing fight scenes and wire work is manageable for him. It was his first time doing the 360 degrees spin and he said doing wire work is quite cool.
Wang Yibo Waited for Zanilia Zhao Liying to Help Her Walk Up the Stage
As with most wuxia series, there are often a lot of long and complicated lines. Wang Yibo said there is pressure as there are a lot of lines and so there are times when they are just filming fight scenes, he still has to prepare the lines for the talking scenes. He tries to be relaxed and serious towards filming. Wang Yibo says he also reserves some curiosity or expectations as to how the audience feels about his performance when the series airs and holds his performance to a level of standard.
Zanilia Zhao Liying's Post Got Netizens Speculating if She Was Voicing Out Displeasure with Production on "Legend of Fei" Set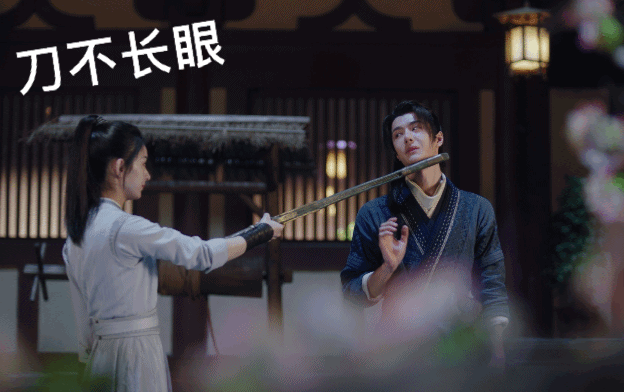 Cast Rallies Support for Wang Yibo's New Song for "Legend of Fei" OST After it Trends for "Sounding Bad"
On whether he has any clear criteria of what a good actor is in his mind, Wang Yibo said, "Have to be serious towards the script, be responsible for the character, and one of the most important things is to be sincere to your acting partners. Each teacher has a different strong point. You can learn a lot. Work hard to act out each role. This is what I think is a standard actor."
Wang Yibo Closes Out 2020 with Record Breaking Single, "The Rules of My World"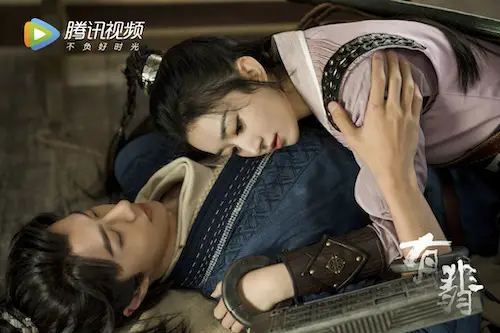 Wang Yibo Finally Updates Instagram Because of Wang Leehom
The last question asked Wang Yibo, "Looking back at this year, what was your biggest gain?" He responded, "There is no looking back. Never thought about this." On whether he had any regrets, Wang Yibo said, "Yes. There are many regrets in life, but there is no need to mention it. Regrets are regrets. Just let it pass."
Wang Yibo's Team Clarifies Mystery Over Woman Shown in Reflection of Wang Yibo's Ring in Oasis Post
When the interviewer mentions he isn't really someone who looks back on the past, Wang Yibo responds, "Why look at it? Do I think I am that incredible? No. I think what I am doing now is considered what I want to do right now. Just film well and if there is spare time, I can go relax."
As for his expectations in 2021, Wang Yibo said, "I hope I can film good works and encounter good roles. I want to become better and better."
YUE HUA Entertainment Refutes Rumors Wang Yibo was Hooking Up with an Internet Celebrity Driving a Red Sports Car