Celebrities must always be cautious when they post pictures as fans and netizens often find things that were not intended to be shown. Years ago, Victoria Song Qian made headlines when she posted pictures of her meal. Sleuthy netizens saw a reflection of a man from a spoon laid out in one of the dishes. The identity of this person was immediately discovered to be TVXQ's Changmin and later confirmed by SM Entertainment.
YUE HUA Entertainment Refutes Rumors Wang Yibo was Hooking Up with an Internet Celebrity Driving a Red Sports Car
Wang Yibo (王一博) was involved in a similar snafu on February 3 when he posted a picture on Oasis and Weibo of him promoting CHANEL No. 5 perfume. In the picture, he is seen wearing two rings. Netizens noticed a reflection of a woman in the gold ring he was wearing. Speculation and discussions started circulating about the identity of the woman.
Wang Yibo Finally Updates Instagram Because of Wang Leehom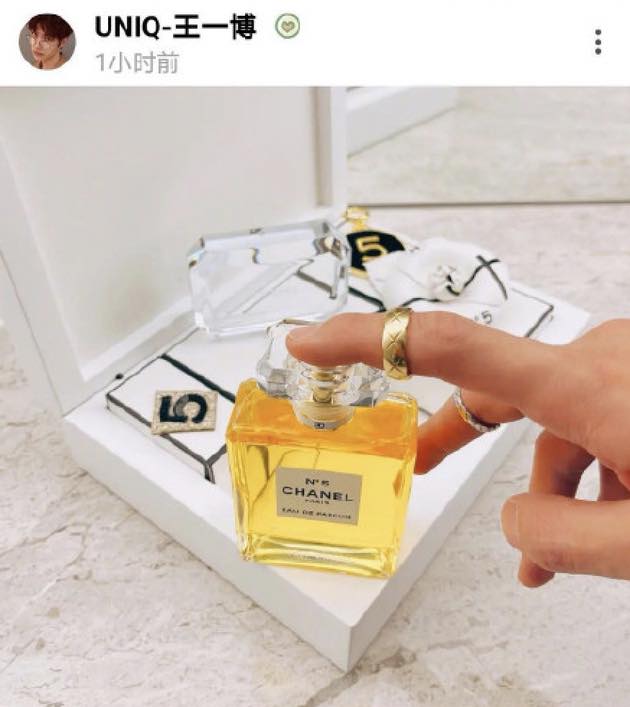 Wang Yibo Closes Out 2020 with Record Breaking Single, "The Rules of My World"
Wang Yibo's team immediately issued a statement saying, "The picture shared by Mr. Wang Yibo on Oasis and Weibo simultaneously today was taken by a staff member at a routine work site. The reflection shown on the ring is also of a staff member at the event. The Weibo post is deleted. Due to the limitations of the platform's rules, the Oasis post is still retained. Everyone can go to Oasis to communicate and interact. Hope you can respect facts, do not distort the truth, and don't over-interpret it."
Anonymous Person Deliberately Files False Police Report on Wang Yibo