The C-Drama gods blessed fans when they gave the second male lead, Daddi Tang Xiaotian (唐晓天), and female lead, Fair Xing Fei (邢菲), from "Put Your Head on My Shoulder" (致我们暖暖的小时光) a second chance to be together in "My Little Happiness" (我的小确幸). Daddi Tang played "Fu Pei", who was "Situ Mo's" (Fair Xing) longtime crush, but he misses his chance when she ends up falling for "Gu Weiyi" (Lin Yi).
Daddi Tang Shows Support for Fair Xing After Sparking Backlash for Telling Fans She Thinks "My Little Happiness" is the "Best Drama Lately"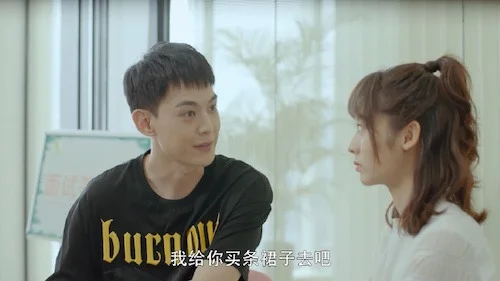 12 Trivia Facts about Daddi Tang
Since "My Little Happiness" started airing, many fans were excited about "Fu Pei" and "Situ Mo" reuniting and left comments, saying, "Gu Weiyi who?" or "Lin Yi who?". Many drama fans were excited that the second male lead actually got another chance with the female lead.
Fair Xing Praises Daddi Tang for Being a Really Good Kisser
Xing Fei's Ideal Type is "Gu Weiyi" in "Put Your Head On My Shoulder"
So how did Daddi Tang feel about this reunion with Fair Xing? Since "Put Your Head on My Shoulder", the two have become really good friends, evident from their interactions on social media and interviews for "My Little Happiness". In one recent interview, Daddi Tang was asked if he and "Gu Weiyi" were to fall for the same girl, what would be his chances of getting the girl? Dadi Tang responded, "If it weren't for the "Put Your Head on My Shoulder" script favoring towards you, who would you be able to steal from my grasp?"
These Steamy Kiss Scenes Cut from "My Little Happiness" were Too Hot to Handle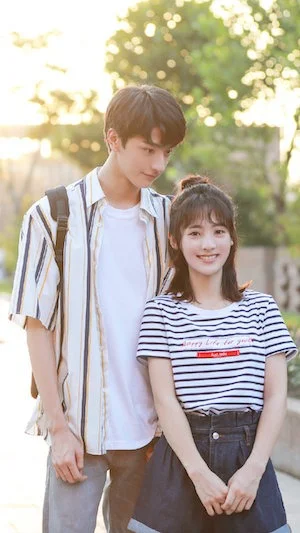 Daddi Tang and Fair Xing were All "Oh My God" During "My Little Happiness" Wedding Night BTS Clip
In another question from the same interview, the interviewer asked Daddi Tang, "Working with Xing Fei again, Xing Fei transformed from a woman you couldn't have to becoming your girlfriend. Has this change made you feel really satisfied in your heart?" Daddi Tang responds, "Satisfied, of course satisfied. I have to take back the things I've lost." Fair Xing responds to him, "No, he knows…I am finally yours."
5 Reasons Why You Must Watch Fair Xing Fei and Daddi Tang in "My Little Happiness"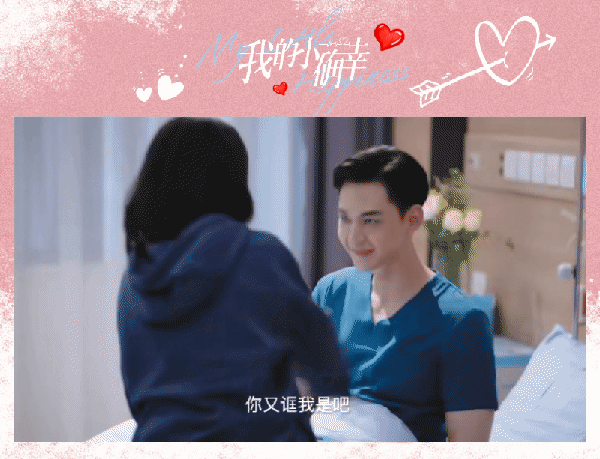 "My Little Happiness" Treats Fans with Realistic Wedding in Extra Wedding Edition Video
In a separate interview, Fair Xing is asked who she would save if "Wen Shaoqing" and "Gu Weiyi" both fell into the water. Before Fair Xing could answer, Daddi Tang responds, "Don't save anyone. I will drown Gu Weiyi to death." Fair Xing then responds, "I don't know how to swim."
Hu Yitian Shoots His Way into Xing Fei's Heart in "Hello, The Sharpshooter"