Fans can't get enough of Chinese drama, "My Little Happiness" (我的小确幸), because the leads, Fair Xing Fei (邢菲) and Daddi Tang Xiaotian (唐晓天), are just as sweet together in real life as their characters. They recently did an interview with Tencent that was released on February 1.
12 Trivia Facts about Daddi Tang
One of the questions asked was whether their kissing skills have improved since there are so many kissing scenes in the series. The interviewer also asked if the legends about there being 8 camera angles while shooting were true. Fair Xing said there were actually 16 camera angles.
5 Reasons Why You Must Watch Fair Xing Fei and Daddi Tang in "My Little Happiness"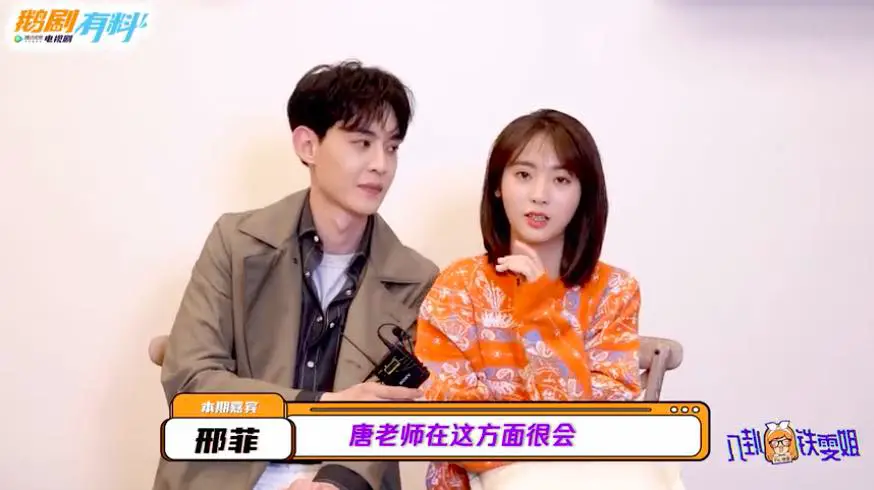 These Steamy Kiss Scenes Cut from "My Little Happiness" were Too Hot to Handle
As for the kiss scenes, Fair Xing said, "Tang-laoshi really knows how to kiss. Tang-laoshi is very capable in this aspect. He would lead me. He would very skillfully lead me to finish this scene."
Daddi Tang repsonds, "I tacitly agree." Fair Xing responds, "So this is also what makes him very charming." Daddi Tang laughs and says, "What?" Fair Xing tells him, "Don't be shy."
Xing Fei's Ideal Type is "Gu Weiyi" in "Put Your Head On My Shoulder"
Daddi Tang and Fair Xing were All "Oh My God" During "My Little Happiness" Wedding Night BTS Clip
During their live on January 20, Xing Fei said she was shy filming kiss scenes. She also said the kiss scenes in "My Little Happiness" were the most relaxed ones she has filmed, while Daddi Tang said the kiss scenes were the most unrelaxed ones he has filmed. Fair Xing then says, "After filming kiss scenes with you, I don't have anymore feelings filming kiss scenes with anyone." Daddi Tang responded, "Sorry to all of Xing-laoshi's future male co-stars. She is mine in this lifetime."
When asked about the wedding night scene, Daddi Tang said Fair Xing was shy and because of the large scale kiss scene, it took them a lot of tries.
He certainly didn't seem shy in these kiss scenes.
Daddi Tang Shows Support for Fair Xing After Sparking Backlash for Telling Fans She Thinks "My Little Happiness" is the "Best Drama Lately"
Daddi Tang Reveals How He Feels about Beating Lin Yi in Winning Fair Xing's Heart This Time
"My Little Happiness" Treats Fans with Realistic Wedding in Extra Wedding Edition Video
The truth is Xing Fei and Daddi Tang have been good friends since filming "Put Your Head On My Shoulder" in 2018. In 2019, the two met up for a meal. Xing Fei posted a picture from their outing on Instagram and said, "Fu Pei finally treated Mo Mo to a meal."
Credit: Weibo (1)