Chinese drama, "My Little Happiness" (我的小确幸), is melting a lot of hearts with the chemistry between the stars, Fair Xing Fei (形菲) and Daddi Tang Xiaotian (唐晓天), on and off camera. The two have been good friends since starring together in "Put Your Head On My Shoulder". Because of Daddi Tang's portrayal of "Wen Shaoqing" as the best boyfriend and hot doctor in "My Little Happiness", many fans want to know more about him.
Xing Fei's Ideal Type is "Gu Weiyi" in "Put Your Head On My Shoulder"
So what are some fun trivia facts about Daddi Tang?
1. Daddi Tang was born on June 2, 1991 in Tianjin, China. He graduated from the Beijing Institute of Fashion Technology.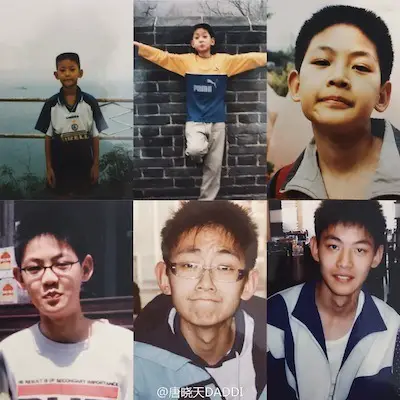 5 Reasons Why You Must Watch Fair Xing Fei and Daddi Tang in "My Little Happiness"
2. He is an avid basketball player. He was training to become a professional basketball player until an injury in 2011 crushed his dreams. His favorite basketball player is Derrick Rose.
Xing Fei and Garvey Zhang Recreate "The Prince Who Turns into a Frog" in "Forget You, Remember Love"
3. He got into the Beijing Institute of Fashion Technology and became a model in 2012. He previously walked the runway during Paris and Milan Fashion Week.
Xing Fei's Ideal Type is "Gu Weiyi" in "Put Your Head On My Shoulder"
4. He got into acting in 2016 after getting noticed for his appearances on variety show, "Race the World" (非凡搭档). Daddi Tang said he received a lot of interest and acting offers after "Race the World" aired, which started his acting career.
Daddi Tang and Fair Xing were All "Oh My God" During "My Little Happiness" Wedding Night BTS Clip
These Steamy Kiss Scenes Cut from "My Little Happiness" were Too Hot to Handle
5. While sources list him at 188cm and he also said he is 188cm in a recent live with Xing Fei, Daddi Tang seems to be taller than male celebrities who are 188cm. Some fans have also said he used to be listed around 190cm. He once measured his legs to be 110 cm long.
Fair Xing Praises Daddi Tang for Being a Really Good Kisser
6. His Chinese name is Tang Xiaotian (唐晓天). His nickname in Chinese is "大地", which is "dà dì", pronounced like "dah-dee" and means "earth". He once explained he is called Daddi because the opposite of "xiaotian" (heaven 小天) is "dadi" (earth 大地).
Daddi Tang Shows Support for Fair Xing After Sparking Backlash for Telling Fans She Thinks "My Little Happiness" is the "Best Drama Lately"
7. He has a lot of tattoos. He has "MUM" and "DAD" tattooed on his wrists. He and his ex-girlfriend got matching tattoos of each other's ID #. His is on his arm.
Daddi Tang Reveals How He Feels about Beating Lin Yi in Winning Fair Xing's Heart This Time
8. Korean model and actress, Lee Sung-kyung, used to be his ideal type. He was once asked what script he would want for him and Lee Sung Kyung to act out. He said, "Have you guys watched "Well-Intended Love"?". The series contains an iconic cherry kiss. He hasn't found his ideal type yet.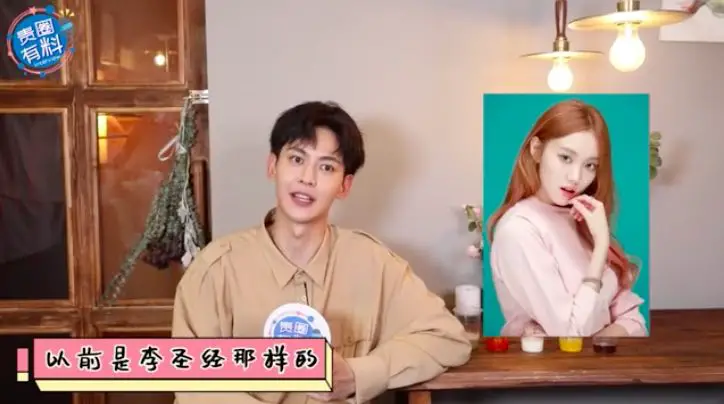 "My Little Happiness" Treats Fans with Realistic Wedding in Extra Wedding Edition Video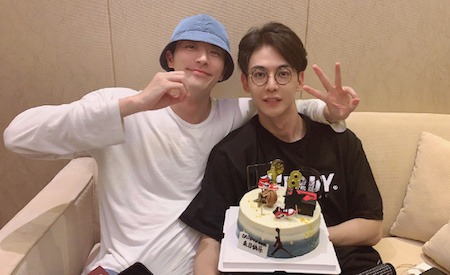 9. He wants to open a Japanese restaurant in the future as he really loves eating Japanese cuisine. His Weibo intro says: "Best Japanese chef in the world."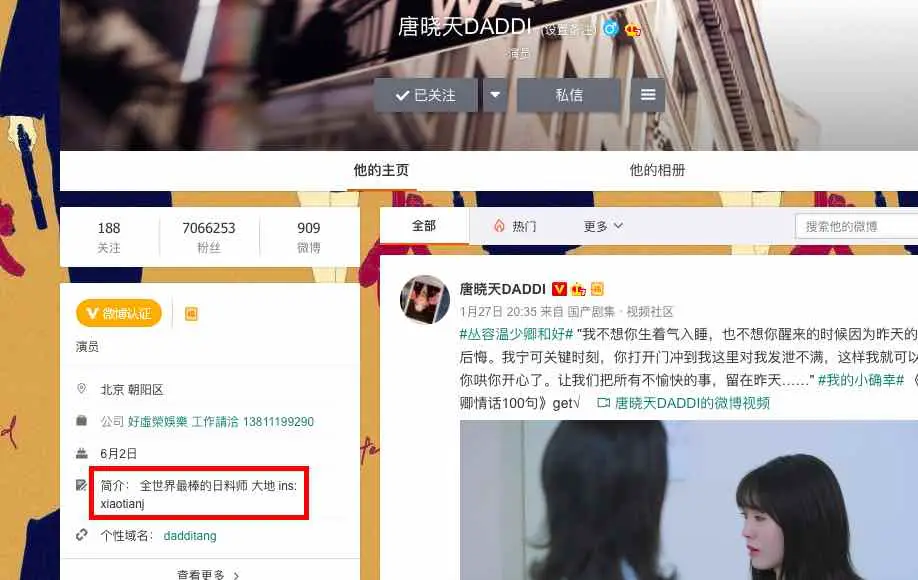 10. He is really good friends with supermodel, He Sui, and has no problem dissing her.
11. His fans are called "dun hao" (顿号), which is a comma used in Chinese to separate similar items. Daddi Tang says he often uses "dun hao" in his Weibo posts, so his fans eventually adopted this name.
12. He is a cat person. He has a Sphynx cat named "Pili" (霹雳), which means thunderbolt in Chinese.
BONUS:
HE'S A REALLY, REALLY, REALLY GREAT KISSER.