Ming Dao and Joe Chen became a hit on screen couple after starring in the 2005 Taiwanese series, "The Prince Who Turns into a Frog" (王子變青蛙). The series was really popular throughout Asia and even sparked a Thai remake last year, starring Son Yuke and Vill. A Chinese version called, "Forget You, Remember Love" (忘记你记得爱情), was also in the works and it finally aired on March 23.
Xing Fei Gets a Second Chance with Daddi Tang in "My Little Happiness"
Xing Fei's Ideal Type is "Gu Weiyi" in "Put Your Head On My Shoulder"
The series stars Garvey Zhang (金泽), as the Senwell Corporation's CEO, "Dan Junhao" (单俊皓). Like the original story, he wants to acquire a fishing village for commercial development. However, he loses his memory and meets "Ye Qianyu" (叶芊语), played by Xing Fei (邢菲), who protects the fishing village. He falls in love with the village and with "Ye Qianyu". However, at the most inopportune time, "Dan Junhao's" fiancée, "Fan Yunyi" (范云伊) finds him. He gets into another accident and forgets his memories after meeting the "Ye" family.
Hu Yitian Shoots His Way into Xing Fei's Heart in "Hello, The Sharpshooter"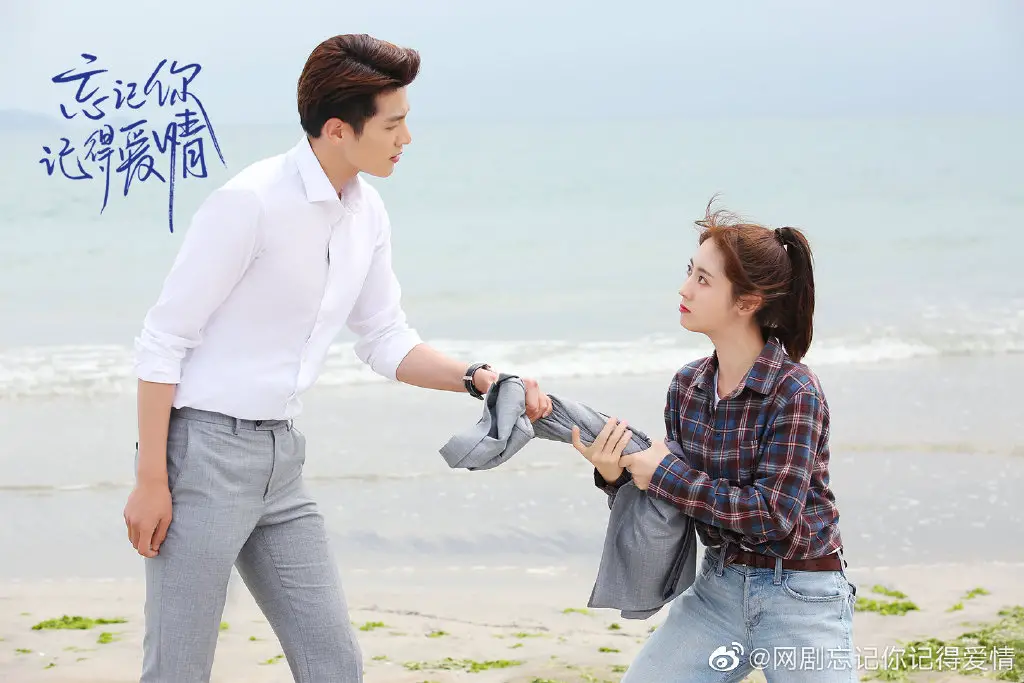 12 Trivia Facts about Daddi Tang
Aside from romance troubles, he also has to deal with the conflicts between him and the Vice President of Senwell, "Xu Ziqian" (许梓谦). "Du Junhao", "Fan Yunyi", and "Xu Ziqian", all grew up together, but Xu Ziqian harbors feelings for "Fan Yunyi". As for "Ye Yunqi", she gets another male interest in, "Tai Chu", played by Cavan Wen (文渊). He is the first customer to live in a hotel in the fishing village. However, it turns out he was sent by Senwell to investigate the village.
5 Reasons Why You Must Watch Fair Xing Fei and Daddi Tang in "My Little Happiness"
Aside from Xing Fei, the rest of the cast are relatively unknown. Garvey Zhang started out as a model, so he definitely wins in the looks department. As usual, Xing Fei has to deal with the height difference as Garvey Zhang is 188 cm (~6'2″) and she stands around 158 cm (~5'2″). Even though people are looking forward to this remake, they still can't forget about the OG couple in Ming Dao and Joe Chen.