On September 22rd, Hu Yitian (胡一天) and Xing Fei (邢菲) were announced as the leads of romcom series, "Hello, The Sharpshooter" (你好,神枪手), based on the novel of the same name. Xing Fei is once again paired with a tall male co-star. While some sites list Xing Fei at 165 cm, there are some sources saying she is 158 cm to 160 cm and Hu Yitian is 188 cm.
Zhao Yingzi Denies Dating Rumors with Hu Yitian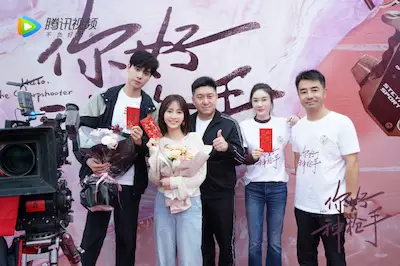 5 Reasons Why You Must Watch Fair Xing Fei and Daddi Tang in "My Little Happiness"
The series started filming on September 23. On the same day, BAZAAR magazine released a promotional video featuring Hu Yitian and Xing Fei.
Xing Fei's Ideal Type is "Gu Weiyi" in "Put Your Head On My Shoulder"
Hu Yitian Gets Red After Kiss Scene with Bridgette Qiao Xin in "You Complete Me"
The storyline revolves around a sports TV channel intern reporter, "Tang Xin" (played by Xing Fei), who was ordered to interview the champion of the 50 meter pistol shooting event at the National Games. She discovers the champion is not the old time veteran, "Du Lingfeng" (played by Kido Ma 马思超), who everyone liked, but is actually the sharpshooter instructor, "Shen Qingyuan" (played by Hu Yitian), she secretly liked four years ago. "Shen Qingyuan's" cold attitude during the interview is a big blow to "Tang Xin", making her stutter and almost ruining her career.
Hu Yitian is Back with Another College Romance Drama with Hu Bingqing in "Unrequited Love"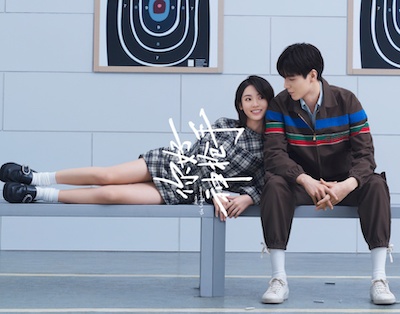 Hu Yitian Reveals His Struggles Filming "Handsome Siblings"
"Tang Xin" starts to get close to "Shen Qingyuan" in the name of following up on news and producing shows and tries to resolve the problems from the root. Because of some misunderstandings, he keeps a distance from "Tang Xin". As it turns out, when "Shen Qingyuan" was a teenager, he accidentally injured his mother, which left her in a vegetative state. This has left him with psychological trauma. Every time he shoots, he feels guilty. With the help of the provincial shooting team's psychiatrist, she is able to unravel "Shen Qingyuan's" deeply buried love knot. "Du Lingfeng" and "Shen Qingyuan", who were longtime competitors, finally bury the hatchet and chase after their dreams on the shooting stage.
12 Trivia Facts about Daddi Tang