Chinese actress, Mao Xiaotong (毛晓彤), and singer/actor, Chen Xiang (陈翔), broke up in 2017 after she caught him cheating. The surveillance footage from Chen Xiang's home was leaked and it showed him talking and hanging together at home with actress, Jiang Kaitong (江铠同). Mao Xiaotong at the time wrote, "I never thought this moment would happen in front of my eyes. Seeing him and Jiang Kai at home together, my hands were shaking." Because of this scandal, Chen Xiang was accused of cheating and led to their breakup.
Mao Xiaotong Reveals Audio Recordings of Chen Xiang Explaining Why He was Half Naked with Jiang Kaitong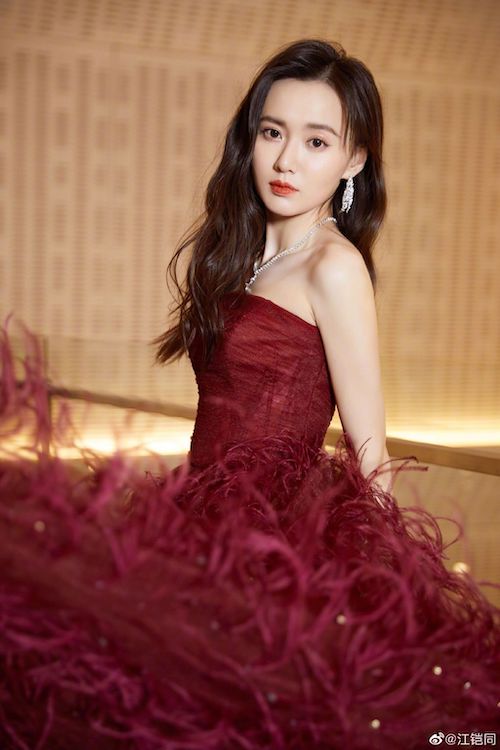 On January 29, a clip of Chen Xiang holding hands and hugging a woman at a birthday party was circulating, which led to the old surveillance footage and him cheating on Mao Xiaotong four years ago being brought up again. On January 30, Chen Xiang addressed the video and the old cheating incident. He said his 2 year relationship with Mao Xiaotong was real and sincere and they even considered growing old together. He said their relationship didn't last and even ended up being cyber bullied because of the rumors festering among the public.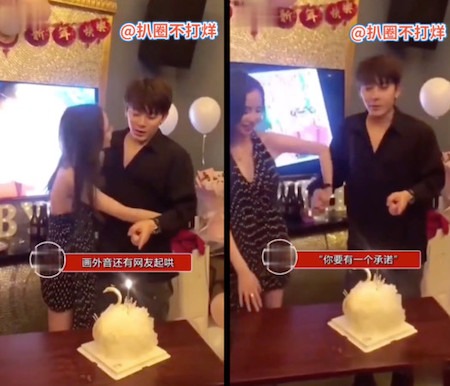 Chen Xiang also denied cheating. He said, "However, I didn't cheat, but I can't explain it! Is what you see definitely true? Imagination is the truth?" He also showed a timetable to prove his innocence, revealing he and Mao Xiaotong broke up over the phone in June 2017. He said they confirmed their breakup again over WeChat on September 7, 2017. Mao Xiaotong reportedly started telling their friends and family about their breakup. However, on October 1, the surveillance footage from his home was exposed and showed he didn't return til the morning. He said he attended a concert in the afternoon until the night. He found out Jiang Kai was on her way to get a facial treatment and so he followed her to get his acne treated.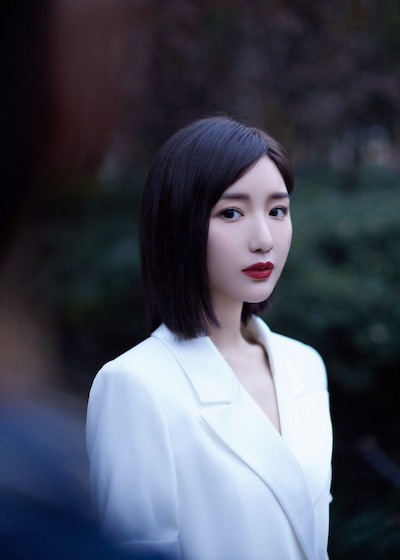 Around 8:39 pm that same day, Chen Xiang claims Jiang Kai returned to his home to grab something. Mao Xiaotong showed up around 5 minutes later wanting to move her things, which is how the three of them encountered each other. At 8:48, Jiang Kai left first. At 9:47, Mao Xiaotong posted her "Never thought this would happen in front of my eyes" post and moved all her stuff away. On October 5, 2017, Chen Xiang blamed himself for not protecting Mao Xiaotong well and making her suffer during these times. They had agreed that Mao Xiaotong would speak out about the matter. However, Chen Xiang couldn't contact Mao Xiaotong and didn't get the response as promised. In the end, he claims Mao Xiaotong used the excuse to move her things to access the monitor and secretly film with her phone.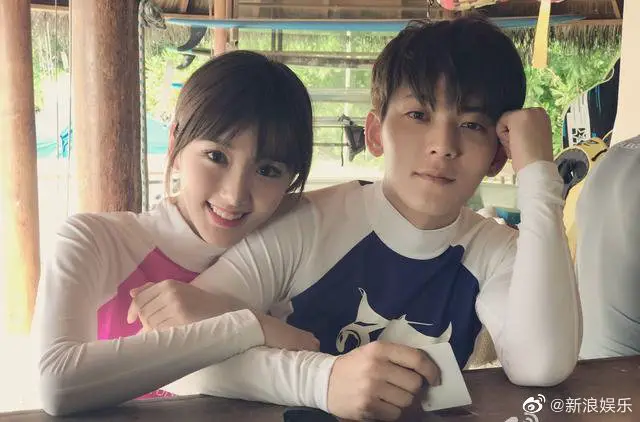 When the clip was exposed on January 24, 2018, Chen Xiang said the clip was, "screen capped, edited, and doctored". As the original clip had already expired the one month storage period, Cheng Xiang couldn't retrieve the original copy.
Chen Xiang also defended the girl in the video, saying, "Yesterday (January 29) was her birthday. She is like Oranges (fandom name) who choose to believe in me regardless of the online gossip. She gave me a ray of light in my once dark and lightless life. She is not in the industry and not a so-called internet celebrity. She is just an ordinary girl. We met by chance a year and a half ago."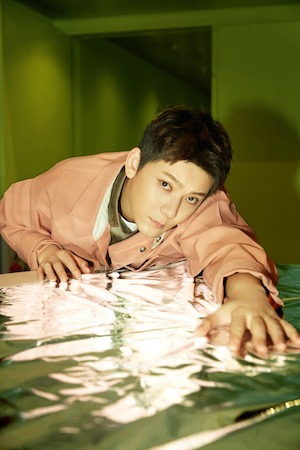 Jiang Kaitong didn't address the issue at the time, but wrote a long post on January 30 explaining that she was looking left and right as she was afraid of being filmed by the paparazzi. She didn't speak up at the time as she chose to trust Chen Xiang would handle the matter well. However, she felt no one believed her anymore and emphasized she was not the third party.
Mao Xiaotong's staff member responded to the news and Chen Xiang's statement, saying, "Continuous lies, taken out of context! We have always been focused on our own career! Please behave yourself."