Wang Yibo (王一博) released a new song, "Xi Wei" (熹微), on December 8 for the "Legend of Fei" (有翡) original soundtrack (OST). However, shortly after the song was released, the hashtag "#难听" (nan ting), which translates to "sounds bad", was trending in the top 10 of the Weibo hot search. It's suspected the hot search was bought by anti fans as plenty of those posts were complaining about Wang Yibo and the song.
Wang Yibo's Team Addresses Fans Spamming Douban to Counter Bad Ratings on Wang Yibo's Works
Dilraba and Wang Yibo Trend for Their Outfits at the Tencent Video "All Star Night 2020"
Because of the hot trend, the cast of "Legend of Fei" rallied support for Wang Yibo by posting this, "好! 听!" (hao ting), which translates to "Sounds good!" Zanilia Zhao Liying also trended for supporting Wang Yibo's song.
Anonymous Person Deliberately Files False Police Report on Wang Yibo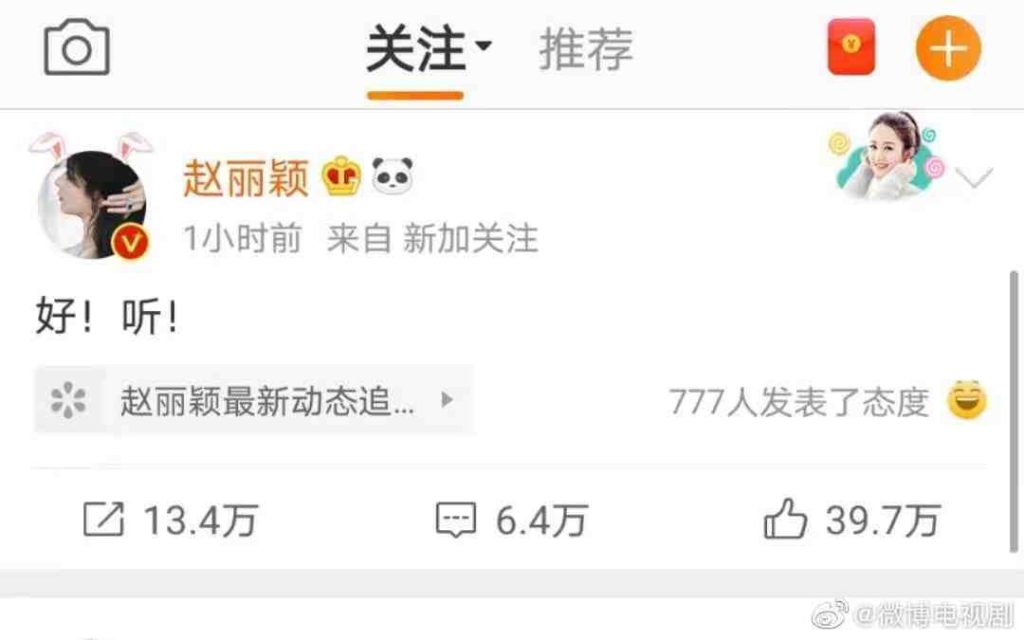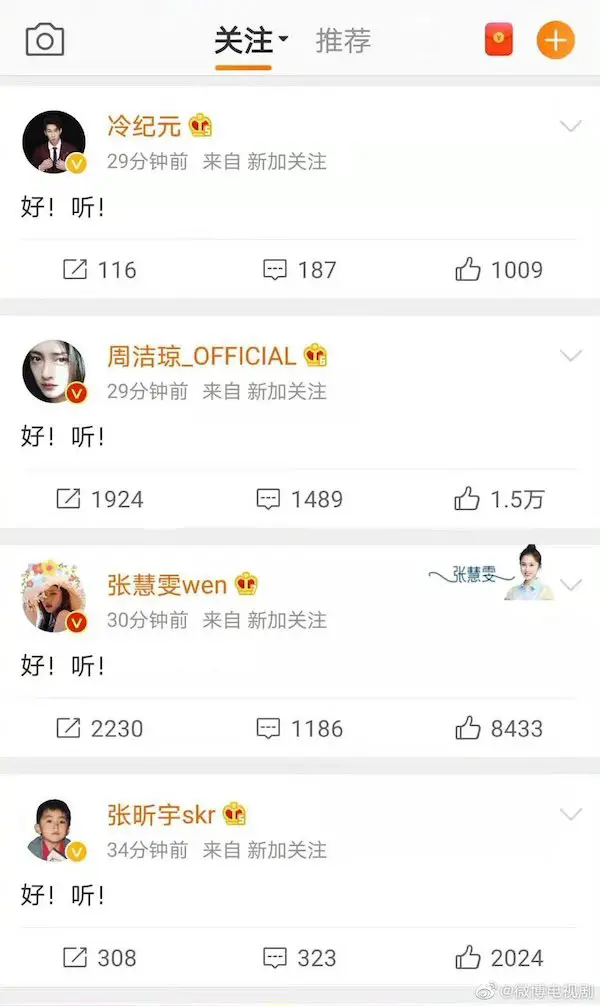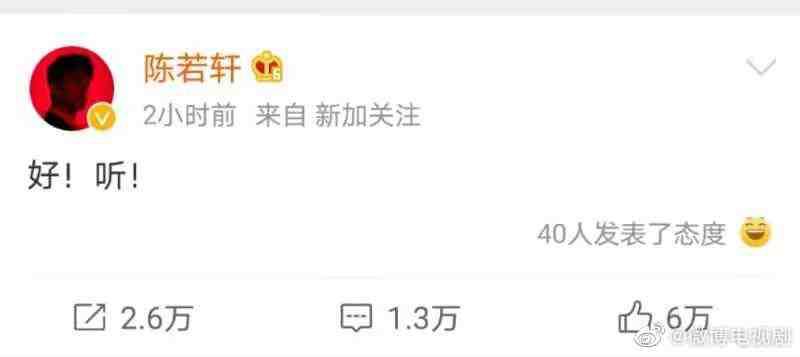 "Legend of Fei" Team Denies Complaints about the Cast and Crew From Someone Claiming to be an Assistant Director on the Series
The "Sounds Bad" hashtag also piqued the curiosity of passersby and non-fans. So some of them actually listened to the song and it backfired the plans of anti-fans. Many of these passersby either ended up liking the song or defended the song. They left comments under the antis' posts:
"Ai, scared for me a bit. I thought it would be really awful. I went into the hot comments and saw it was all anti comments. You still have the audacity to say you are a passerby. Where do you get the courage? Shuai ge (handsome guy) is #pitiful."
"Purely a passerby. Really sounds good."
"I don't think you can say it particularly sounds good or stunning, but it doesn't sound bad either…How did it even get onto the hot search?"
"This…I listened to it twice and I still think it sounds good. This melody is very awesome. Now, I really think there is such a thing as professional antis in this world."
"It doesn't sound bad to the point of trending on the hot search list…"
Wang Yibo Said He Might Not Be Able to Be Friends with His Character, "Xie Yun" from "Legend of Fei"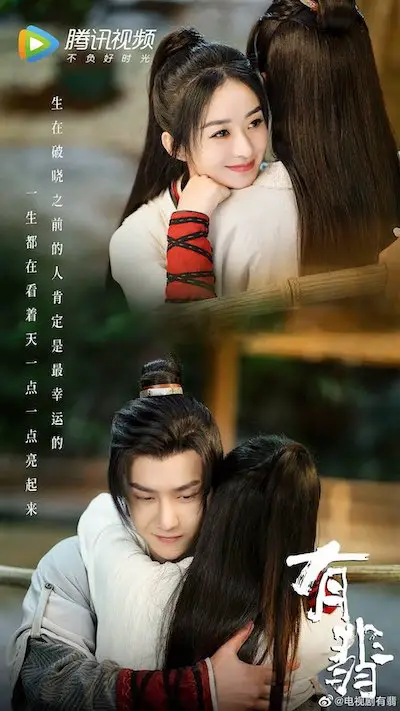 "Seeing you guys fighting so enthusiastically, I curiously went to buy a copy to listen to it. Honestly speaking, I don't think it sounds bad, but it definitely doesn't get to the point where it sounds especially good. It's just like the kind where you can continue listening on. To me, it's a normal song. Also, I don't know if you guys are hating just for the sake of hating or you're trying to attract more people to buy it. I didn't want to buy it originally, but seeing you guys argue about it so enthusiastically, I was curious so I decided to spend money to buy it."
"Is this really not reverse promotion? I think it's not bad."
"I saw this hot trend. It got me curious. I went to buy a copy to listen. The one who bought the hot trend is a swindler, right?"
"#难听 Seeing the hot trend, I purposely searched to see how bad Wang Yibo's new song sounds. In the end, I actually thought it was alright. I want to say upfront that I am really not a fan. I don't remember if I followed him."
"Yeah right, it sounds bad, you damn m*therf*cker". I thought it would really sound bad. I purposely spent 3 RMB to listen to it. Where does it sound bad? Do your ears have issues?"