It was a star studded event at Tencent Video's annual "All Star Night 2020" awards ceremony, which was live streamed for over 12 hours. It was a concert and an award show, which included celebrities like Yang Mi, Zanilia Zhao Liying, Tiffany Tang Yan, Dilraba, Yang Yang, Yang Zi, Wang Yibo, Kris Wu, Xiao Zhan, Victoria Song, Li Xian, Leo Luo Yunxi, and more. As this is a major event, many celebrities were dolled up for the red carpet and had a few outfit changes. While many stars came in ravishing suits and exquisite ensembles, no one caught the attention of the mass quite like Dilraba and Wang Yibo.
Dilraba Says Her Selfies Can't Be Shown Because They Don't "Look Good"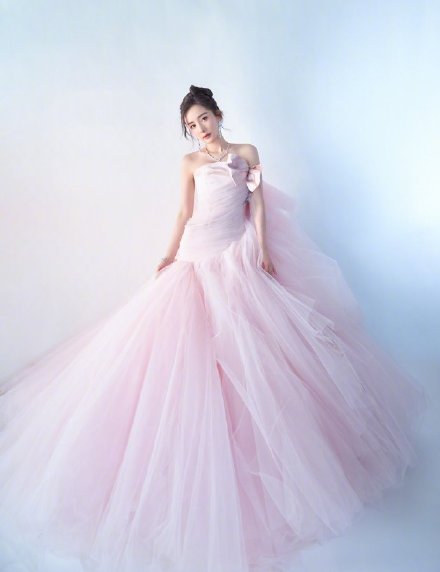 Yang Yang and Dilraba Exchange Gifts to Celebrate Wrapping Up Filming for "You Are My Glory"
Dilraba was trending once again for her two outfits, a gown with rose embroidery and a crown and a sexy high split sequins dress by Julie Vino. This comes after an interview that was released a few days ago when Dilraba said she didn't think she was that beautiful.
Dilraba Doesn't Think She is That Beautiful
Yang Yang was Asked about Filming Kiss Scenes with Dilraba and Working with Her on "You Are My Glory"
Aside from her two looks, Dilraba was also trending for entertaining herself with the crocodile biting toy that was given to each table.
Dilraba Says She is Quite Different From Her Character, "Qiao Jingjing", from "You Are My Glory"
Wang Yibo's Team Addresses Fans Spamming Douban to Counter Bad Ratings on Wang Yibo's Works
Wang Yibo was also trending for his CHANEL jacket and Christian Louboutin "William Zip" high heels, which are 2.25 inches (60mm). He got praise for embracing the CHANEL women's jacket and the high heels, but some netizens felt Wang Yibo looked uneasy wearing the heels. In another outfit, Wang Yibo opted for Roger Vivier Flats with another CHANEL jacket.
Anonymous Person Deliberately Files False Police Report on Wang Yibo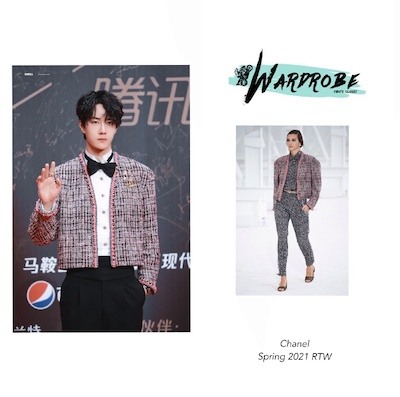 "Legend of Fei" Team Denies Complaints about the Cast and Crew From Someone Claiming to be an Assistant Director on the Series