Dilraba (迪丽热巴) attended the "2020 Weibo Night" awards ceremony and was awarded Weibo's "Person with the Most Charm Value of the Year", alongside Li Xian. Dilraba was also interviewed by Sina Weibo to reflect on her 2020 and her two upcoming series, "The Long Ballad" (长歌行) and "You Are My Glory" (你是我的荣耀).
Dilraba and Wang Yibo Trend for Their Outfits at the Tencent Video "All Star Night 2020"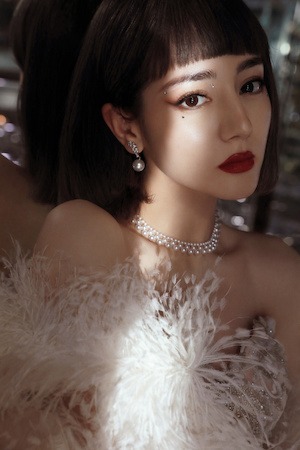 Dilraba Says Her Selfies Can't Be Shown Because They Don't "Look Good"
When the interviewer talked about "The Long Ballad", Dilraba revealed she felt a bit inclined to reject the role at first. Dilraba explained, "At that time, I didn't really want to film ancient dramas again. I wanted to film more modern dramas. I later started to slowly accept her and became fond of her. I've never had such a feeling before. I especially like 'Changge's' personality. Her character in the storyline is the journey from when she is young and slowly grows up. I can be considered to be growing up with her. There were also other roles I felt I grew up with, but they didn't give me such big changes like her.
Studio Clarifies Leo Wu Lei Posting a Comment Shipping Him and Dilraba on His Weibo Account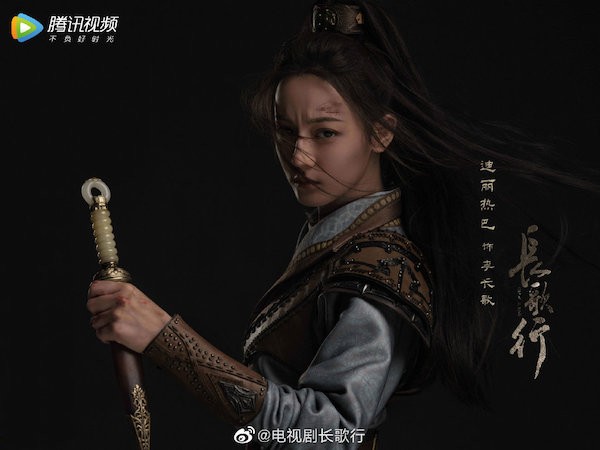 Yang Yang and Dilraba Exchange Gifts to Celebrate Wrapping Up Filming for "You Are My Glory"
In a previous interview, Dilraba mentioned when she was announced as the female lead, there were many netizens who felt her looks were unsuitable for the role and ancient dramas. She wanted to quit as she didn't want to hear people saying she was ugly. Luckily, she got over it.
Fans Clarify Rumors Johnny Huang Jingyu Visited Dilraba on "You Are My Glory" Film Set
When asked about the differences between her character, "Qiao Jingjing", from "You Are My Glory", and Dilraba herself, she responded, "'Qiao Jingjing' is a bit cuter and is more like a female celebrity. As for me, I think aside from work, I normally wouldn't be such a female celebrity like her. She is really like a female celebrity in life and work. In my own life, I have a bit of a feeling of not wanting to be found by others."
Yang Yang was Asked about Filming Kiss Scenes with Dilraba and Working with Her on "You Are My Glory"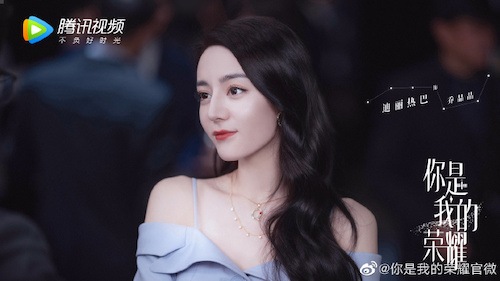 As for something "Qiao Jingjing" would do and Dilraba wouldn't do, Dilraba responded, "Qiao Jingjing got married around 29. Dilraba wouldn't do it." Dilraba turns 29 this year.