It was a star studded event at the "2020 Weibo Night" awards ceremony on February 28, presented by Sina Weibo and Dragon TV. The ceremony lasted over 6 hours long including the red carpet portion. It was a standard award show, but most of the highlights happened off stage and on the red carpet. Here are the top 10 moments from the award show.
Rewatch the live: https://weibo.com/l/wblive/p/show/1022:2321324609354023436641
1. Xiao Zhan finally being able to help Yang Zi with her dress when they went up on stage to receive their awards for "Weibo King" and "Weibo Queen", after a previous failed attempt.
2. Wang Yibo sitting with Luhan, Kris Wu, and Huang Zitao and looking over at them. This picture became quite a meme among netizens.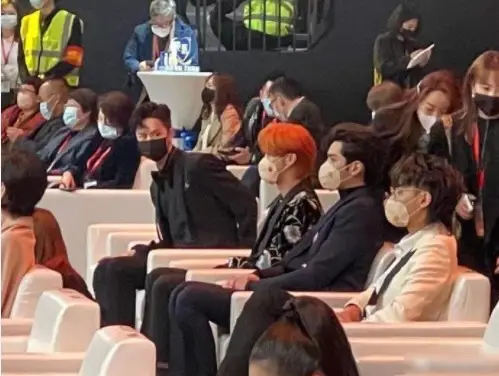 3. Huang Xiaoming filming his wife, Angelababy, from his seat while she was on stage, despite not being seated together, effectively shutting down their endless divorce rumors.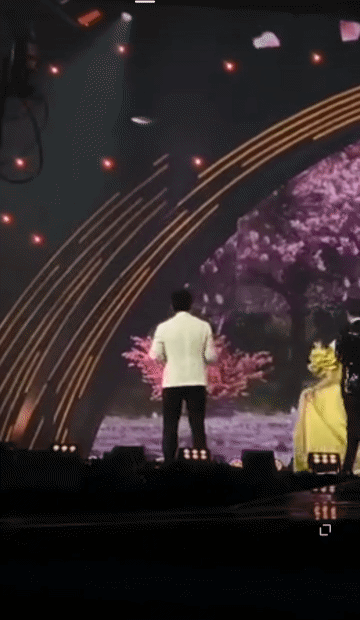 4. Dilraba and Li Xian being forced to perform their dancing routine from the Spring Festival Gala once again.
5. Huang Zitao glancing at Kris Wu for the right pose. Then it's Kris Wu's turn to look at Li Xian on how to do the pose properly.
6. Xiao Zhan's reaction when the male host on the red carpet said, "A netizen said, "Years later, my daughter asked me, 'Mommy, who is the person singing?' I said, 'This is mommy's idol when she was younger. The daughter said, 'Mommy is wrong. You're lying. This is daddy!'."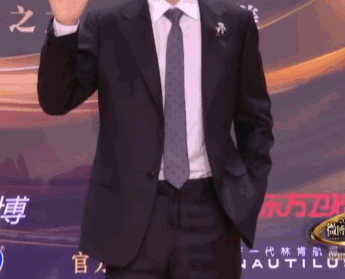 7. Yang Mi and Ni Ni looking fed up with the hosts for making them strike cheesy poses for a group photo on stage.
8. Awkwardness between Tiffany Tang Yan and Yang Mi on stage stemming from their rumored fallout a few years ago. Tang Yan offers Angelababy to stand between her and Yang Mi.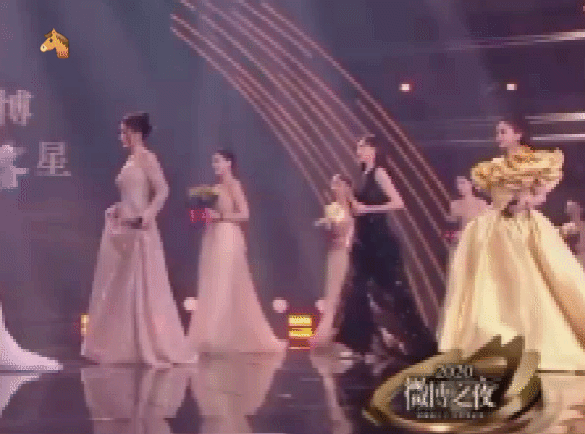 9. Huang Zitao and Wang Yibo forced to ride miniature versions of a sports car and motorcycle on stage.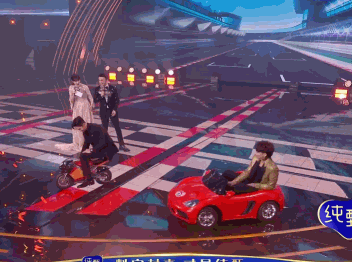 10. Song Weilong doing a good deed when he thought the instant camera left in his seat was misplaced by someone else. He offered the owner to contact his team to retrieve it. THE9's Esther Yu let him know that she confirmed with the event organizer that the camera was provided to each artist. Song Weilong responded with a "。".