On December 23, someone claiming to be an assistant director on the set of "Legend of Fei" (有翡) wrote a lengthy post complaining about the screenwriter, actors (except Zhao Liying), and the producers all being rubbish. They said the directors were professional and the stunt team is world class, but said the screenwriter was "useless". They claimed the script was never completed since day 1 to the end of filming. The script would contain random pages inserted. The cast would study their script the night before, but when they arrived to the set the next day, the script would change. They alleged the production team sent a female leader to the film set to add pressure to the cast and crew to finish on time, which led to frustration to Zhao Liying (赵丽颖) and the director, who seemed to give up at the end.
"Legend of Fei" Crew Defends Wang Yibo over Rumors He Acted like a Big Shot on Set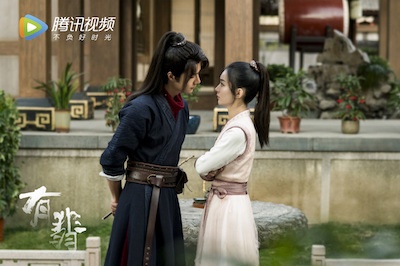 What Happened When Wang Yibo and Zanilia Zhao Liying Met for the First Time
They moved on to Wang Yibo (王一博) and said, "Yibo is a pretty good person and also very hard working. Even though he doesn't know how to act, but he doesn't come messing around." They said the female producer really liked Wang Yibo and found all the actors and actresses she liked to film the series. There were also claims about their superior just drinking and sleeping with actresses. He criticized his casting team for not knowing how to choose people.
Zanilia Zhao Liying Gives Emotional Speech After "Legend of Fei" Wraps Up Filming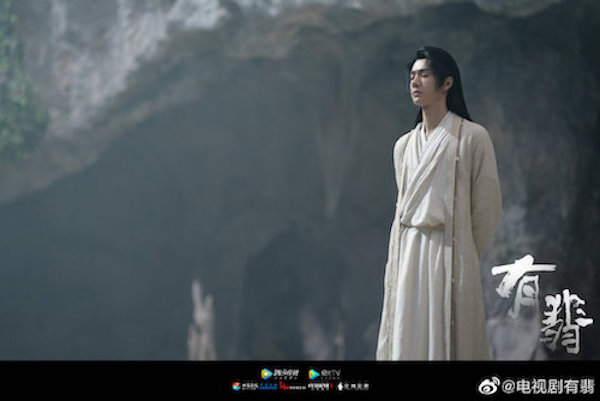 Wang Yibo Waited for Zanilia Zhao Liying to Help Her Walk Up the Stage
The "Legend of Fei" production team issued a statement refuting the claims made by this person. They stated this person claiming to be an assistant director is actually an extra from the series. They said all the claims made by this person are false. The team expressed Zhao Liying and Wang Yibo always had a professional, diligent, and dedicated work ethic and worked earnestly to complete each scene.
Zanilia Zhao Liying's Post Got Netizens Speculating if She Was Voicing Out Displeasure with Production on "Legend of Fei" Set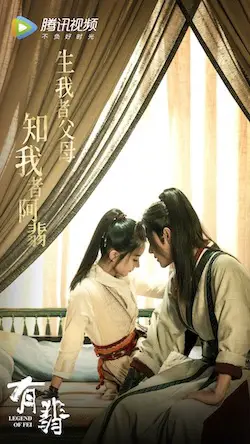 Wang Yibo's Team Addresses Fans Spamming Douban to Counter Bad Ratings on Wang Yibo's Works
While the series has practically trended every day, it has been plagued with a lot of negative news. The series only has a 5.9 rating on Douban. There were also criticisms about the voice actors dubbing Zhao Liying and Wang Yibo not being suitable for their characters. Netizens found the actors' original voices were much better when a clip was leaked of Zhao Liying and Wang Yibo with their own voices. Yu Zheng had also shaded the voice actor, Hu Liangwei, for Wang Yibo's character, "Xie Yun", when he asked him on a show whether he was getting attacked by Wang Yibo's fans. Hu Liangwei said he was actually getting a lot of encouragement from Wang Yibo's fans and wasn't bullied either. Yu Zheng later apologized due to the backlash from netizens saying he was rude and unprofessional.
Wang Yibo Said He Might Not Be Able to Be Friends with His Character, "Xie Yun" from "Legend of Fei"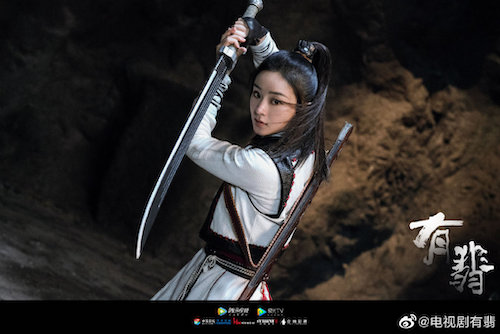 Cast Rallies Support for Wang Yibo's New Song for "Legend of Fei" OST After it Trends for "Sounding Bad"
At one point during filming, there were speculations Zhao Liying was unhappy with the production and the script being completely different from the novel. While she never directly addressed it, Zhao Liying's fan club backed up the claims and tagged the official "Legend of Fei" Weibo account to address their concerns and demands. There was also a rumor from someone claiming to be Wang Yibo's body double alleging Wang Yibo's company was being a big shot and made everyone wait. The rumors ended up saying Wang Yibo was acting like a big shot, which was refuted by the production team.