If you haven't gotten over the Chinese series or movie version of "Love O2O" (微微一笑很倾城), then prepare for more. Japanese TV station, Fuji TV, announced on December 21 they have collaborated with Chinese streaming platform, Youku, to produce a Japanese series remake of "Love O2O" called "Cinderella is Online". Even though it has been 4 years since "Love O2O" ended, many fans still can't get enough of the series and the on-screen couple of Yang Yang (杨洋) and Zheng Shuang (郑爽). While there is also a movie version starring Angelababy and Jing Boran, when fans mention "Love O2O", it is synonymous with the series version starring Yang Yang and Zheng Shuang.
Yang Yang Sends Birthday Greetings to Zheng Shuang at Her Birthday Party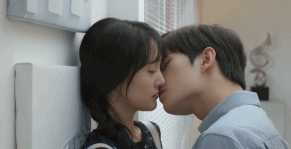 Zheng Shuang Explains Why She Doesn't Like Her Character, "Bei Weiwei", from "Love O2O"
The Japanese remake revolves around an ordinary second year university student, "Arisawa Ichika", who is not interested in romance and is only captivated with the online game, "Tenyu". She plays the game under the moniker, "Vivi", who gets into a virtual relationship with the top player on the ranking board, "Leon". After they meet each other in person, "Arisawa Ichika" finds out "Leon" is actually her senior at university, known as the campus prince, "Onoda Asahi". He is good looking, popular, athletic, and owns a gaming company.
Yang Yang Sings "Love O2O's" Ending Song Once Again Since Series Aired Four Years Ago
Yang Yang was Asked about Filming Kiss Scenes with Dilraba and Working with Her on "You Are My Glory"
After they meet each other, they are confused by their surroundings in the real world versus their virtual world, but end up falling in love with each other. However, a co-worker from the same hometown as "Arisawa Ichika" starts to pursue her while the campus belle, "Shibuya Satomi", confesses her feelings to "Onoda Asahi". At the same time, "Arisawa Ichika" gets attacked by those jealous of her relationship with "Onoda Asahi" and doesn't think she is worthy of their "prince". In order to protect "Arisawa Ichika", "Onoda Asahi" decides to break up with her.
Zheng Shuang Quits "Shine! Super Brothers" After Mentioning Deng Lun and Jin Chen's Past Relationship on the Show
Model and actress, Riho Nakamura, will star as "Arisawa Ichika", while Toshiki Seto stars as male lead, "Onoda Asahi". Riho Nakamura is currently a model for magazines, "Ray" and "Nicola". She had a supporting role in Haruma Miura's post-humous series, "Love Will Begin When Money Ends." This will be Riho Nakamura's first starring role. Toshiki Seto is known for the movie, "Cheer Boys!", and was recognized for having an adulterous relationship with Yukie Nakama in series, "Fake Affair".
The series will have 10 episodes and air simultaneously on Fuji TV's FOD service and Youku on January 12, 2021. This is Fuji TV and Youku's fourth collaboration together after working on "The King of Novels", "You are My Destiny", and "Toki wo Kakeru Bando".