It seemed like the dating scandals of R1SE member, Yan Xujia (焉栩嘉), would've ended when both of the ex-girlfriends said they no longer wanted to continue posting about it and had some sort of closure after Yan Xujia posted his apology. However, it looks like the two ex-girlfriends are still debating about who was dating him first and who was the real "mistress".
Second Person Claims to be R1SE's Yan Xujia's Real Girlfriend and Blasts First Girl for not Taking Action When She Discovered He Was Taken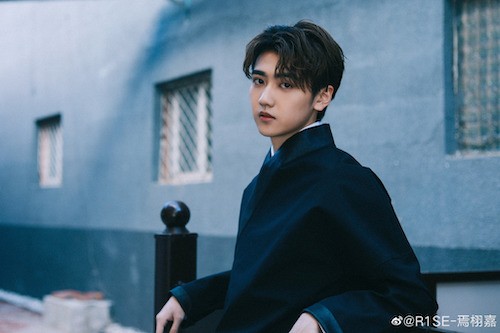 Ex-Girlfriends Respond to R1SE's Yan Xujia's Statement on Cheating Allegations
Additionally, ex-girlfriend #2, aka "xxxfffff_97" or "97", accidentally exposed herself when she forgot to change her primary account back to her alt account when she posted on December 7. Ex-girlfriend #2 was responding to a prior post using her primary account, which revealed her account name as "Pan Chengran" (潘成然). It was soon revealed she is an actress named Pan Chengran.
Netizen Claiming to be Ex-Girlfriend of R1SE's Yan Xujia Accuses Him of Cheating and Having Poor Attitude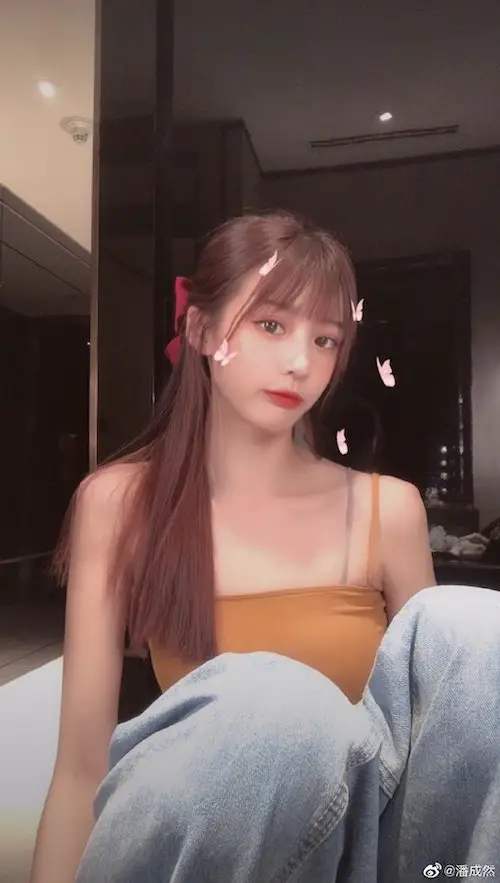 R1SE's Yan Xujia Denies Dating Rumors with Beijing Film Academy Student
Shortly after, Pan Chengran revealed on her alt account that her management company had terminated her contract. She wrote, "I accidentally used the wrong account. It was very stupid, but I already took responsibility for the consequences." Pan Chengran also said she has been getting a lot of messages and comments yelling at her, to the point where she can't accept it anymore. She said, "I used to really like him a lot, but after this happened, he is no longer that boy in my heart. Lastly, I'll say it again, I didn't receive money, didn't exchange resources. Wish everyone well. Just leave it at that."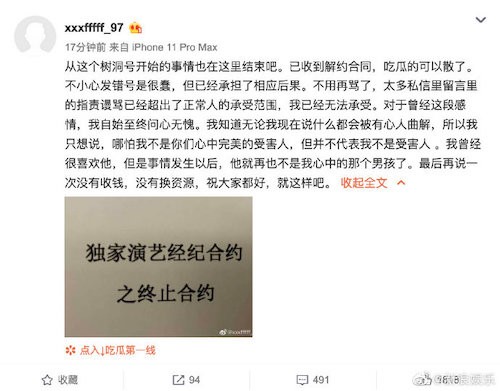 Pan Chengran had also posted on December 7 and called "Little Box" the third party. She said, "Last November, when you wrote in Weibo that was when you met him, it was the beginning stages of our relationship. Forgive me for not believing that girls, who are naturally very sensitive, didn't notice the condition of a man who is currently dating. He and I were practically always calling each other during our free time. Yes, I think you are the one who intervened into our relationship."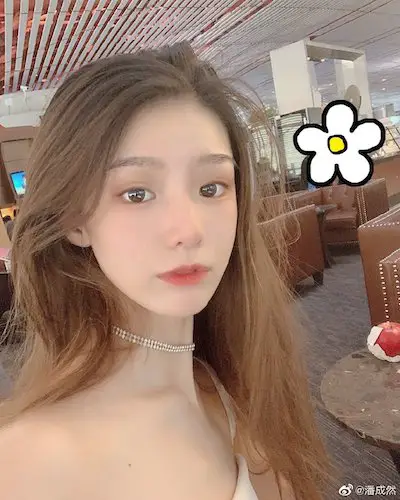 When the cheating allegations first came to light, there were rumors a Wajijiwa employee revealed Yan Xujia had a meeting with Wajijiwa about the cheating rumors and told them, "There were only four." Later on a screenwriter named Li Zhenghu (李正虎) also blasted Yan Xujia, saying, "You don't just have four. A certain '99 pretty girl who studied acting cheated on her boyfriend of two years to be with you. Do you still remember?" He included the hashtag #焉栩嘉 (Yan Xujia). However, he later deleted the post. He also responded to netizens saying that this happened during the start of the pandemic (January – March). Pan Chengran was born in 1998, while "Little Box" was born in 2001. So the '99 girl the screenwriter mentioned is someone else.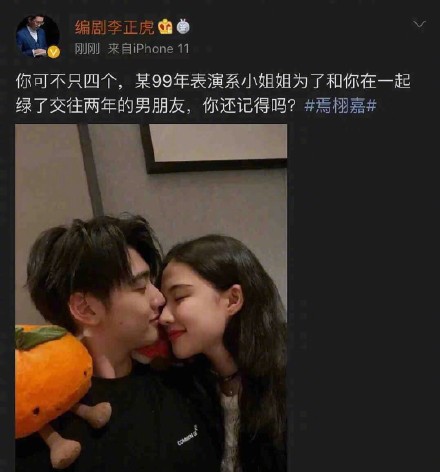 Ex-girlfriend #1 aka "小盒鱼会喵喵叫吗" ("Little Box") also spoke to the media about her relationship with Yan Xujia. She revealed the following:
They were elementary school classmates. Both families knew each other for years, but eventually grew apart. Last November, they became reacquainted when Yan Xujia's mother gave him "Little Box's" WeChat and then they added each other. Confirmed their relationship on May 16.
Yan Xujia once informed Wajijiwa about him dating, but "Little Box" isn't sure whether it was her that was reported to the company.
Yan Xujia allegedly once told her that once he was no longer in the group, he might choose to reveal his relationship.
"Little Box" says after verifying with Pan Chengran, she was one of the girls in an overlapping relationship with Yan Xujia. She claims the screenwriter exposing Yan Xujia being with several girls is true.
Aside from the public apology, Yan Xujia hasn't contacted "Little Box" since the dating scandal was revealed.
Decided to expose everything is because of Yan Xujia's silent treatment. She contacted him several times to meet him in Beijing to talk things out, but it never came to fruition. So she resorted to Weibo.