R1SE's Yan Xujia's (焉栩嘉) dating scandal just got more interesting when a second person came out and seemingly claimed to be his real girlfriend. On December 5, the first girl by the account name, "小盒鱼会喵喵叫吗" ("Little Box"), had exposed her relationship with Yan Xujia showing pictures of them kissing and called him out for cheating, ignoring her, and not even breaking up with her directly. Later that day, another girl by the account name, "xxxfffff_97", wrote a post seemingly claiming to be Yan Xujia's real girlfriend and blasted "小盒鱼会喵喵叫吗" for not doing anything when she discovered he had a girlfriend.
Yan Xujia's Ex-Girlfriend, "97", Accidentally Revealed She is an Actress, Screenwriter Shades Yan Xujia and Alleges There Were More Than Four Girls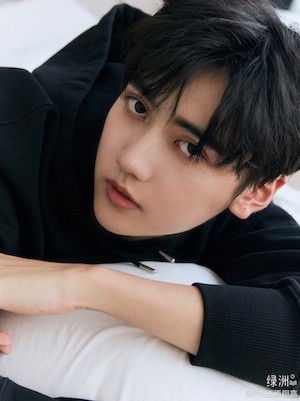 Netizen Claiming to be Ex-Girlfriend of R1SE's Yan Xujia Accuses Him of Cheating and Having Poor Attitude
She wrote, "Never thought a woman's sixth sense would be this accurate. I also never thought such an absurd thing would happen to me. If it's like what you said, once you found out about my existence, why did you decide to still be with him?

So…so when you knew he already had a girlfriend, you played "double" role playing game during Valentine's Day; When you found out he had a relationship, you still used couple IDs with him; When you found out you were the third party in his relationship, you still hid in his room and enjoyed this relationship. So…when I was hurt, sad, and reflecting on where I wasn't good enough, I was just a fool…
You took him away like this and wrote about all your grievances, it made me feel like I am so ridiculous. Thank you for letting me know the real reason for the break up." The second person also tagged "小盒鱼会喵喵叫吗", the first girl.
Ex-Girlfriends Respond to R1SE's Yan Xujia's Statement on Cheating Allegations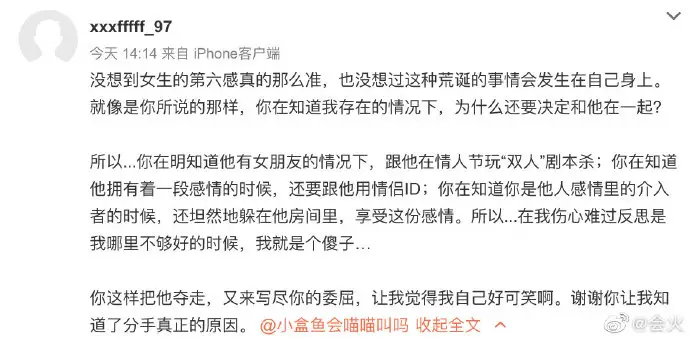 R1SE's Yan Xujia Denies Dating Rumors with Beijing Film Academy Student
So the first girl responded to her accusations and said that she didn't know Yan Xujia was dating someone on Valentine's Day. Afterwards, she thought Yan Xujia and his girlfriend at the time were already broken up. She also showed screenshots of her talking with Yan Xujia claiming that she didn't know he hadn't broken up with "xxxfffff_97" yet.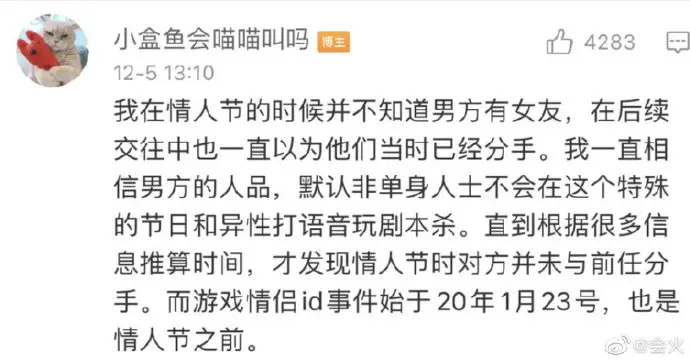 She maintains everything she has mentioned are facts and wouldn't be making these things up due to the potential repercussions. She also says she didn't show proof of Yan Xujia's alleged improper comments towards staff workers and members because she wanted to focus on his "fake personality" and his silent treatment towards her. She claims to have a complete record, but didn't want to drag other people into this at the time.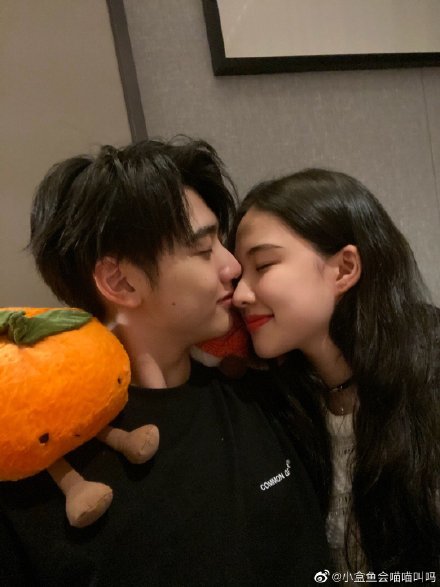 She also showed a video of her talking with Yan Xujia for proof that they were actually together. She wrote, "It turns out, I've been a small supporting character inside a "multiplayer movie". It turns out I've been disappointing the bottom line of my morals and I've been indirectly hurting other girls."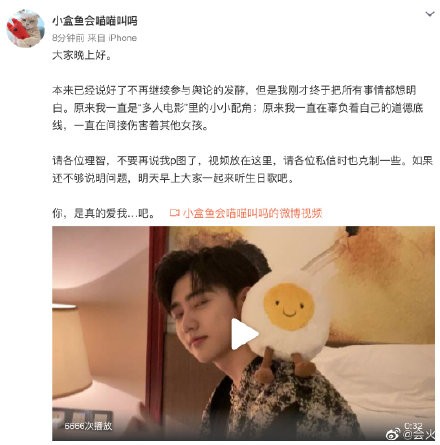 She also mentioned she wanted to say this for herself and to all the girls: "We need to learn to grow, but we also need to love without reservations just like the beginning."
After the posts went viral, netizens also discovered the second girl, "xxxfffff_97" was following Zhu Zhengting's alt Weibo account. This led to people thinking that she might be an industry person. Zhu Zhengting seemingly responded to the rumors on Oasis by saying, "Don't always cue me for no reason."
There hasn't been any statements from Yan Xujia or Wajijiwa yet. Yan Xujia's official fanclub has issued a statement waiting for Yan Xujia to address the accusations and said they won't be participating in any events to promote him until this matter is resolved. A fansite shipping Yan Xujia and fellow R1SE member, He Luoluo, as a CP, announced they would disband their group due to the recent news.