"Youth With You 2020" (青春有你2) trainee, Hana Lin Xiaozhai (林小宅), has been occupied with her love life for the past few weeks. On June 25th, she revealed she and her internet celebrity boyfriend, Duzi (肚子), had amicably broken up after 7 years together. On July 12, Hana Lin's intimate pictures with another man were exposed. The man turned out to be an 18 year rookie model, Liang Jiyuan (梁继远).
THE9's Zhao Xiaotang Apologizes for Putting Her Staff Members on Blast
"Youth With You 2020" Trainees Jenny Zeng, Aria Jin, Liu Lingzi, and Flora Dai Form Supermodel Group, "172 Girls"
Dating rumors immediately circulated between Hana Lin and Liang Jiyuan. Some netizens were a bit surprised at her being in a new relationship just 18 days after announcing the end of her long term relationship. This led to some super sleuth netizens to discover some of the pictures of Hana Lin and Liang Jiyuan were posted on June 23, which was before she announced the break up with her ex-boyfriend. In addition to that, some netizens claimed Liang Jiyuan had blue hair ever since June 5, but in the pictures with Hana Lin, his hair was black. They also claim Liang Jiyuan was still with his ex-girlfriend while dating Hana Lin.
Eliminated "Youth With You 2020" Trainee, Momo, Laments Over Expensive Hair Extension Fee iQiyi Asked Her to Pay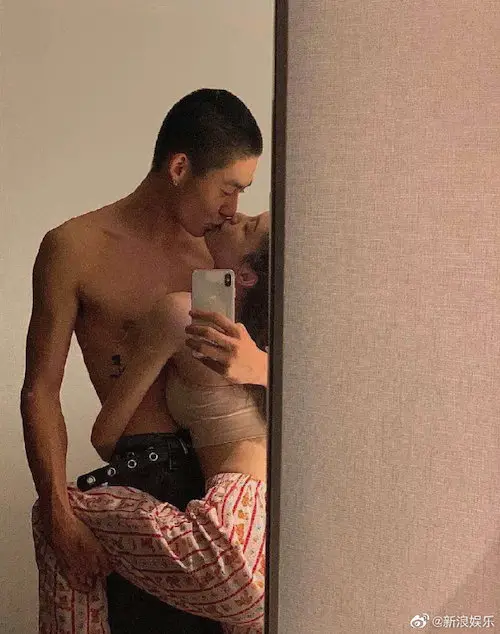 Demo Song for "Youth With You 2020" Thematic Challenge, "No Company", Reportedly Sang By CL
Rumors started circulating that Hana Lin and Liang Jiyuan were both cheating on their former partners with each other. Hana Lin and Liang Jiyuan immediately shot up to the hot search list. Due to the heated debate, Hana Lin addressed the rumors in the wee hours of July 13, saying: "Started dating after the break up. Didn't do wrong to anyone. Already broken up. Thank you everyone for your concern."
Joey Chua Refutes Accusations Zhao Xiaotang Bullied Her On "Youth With You 2020"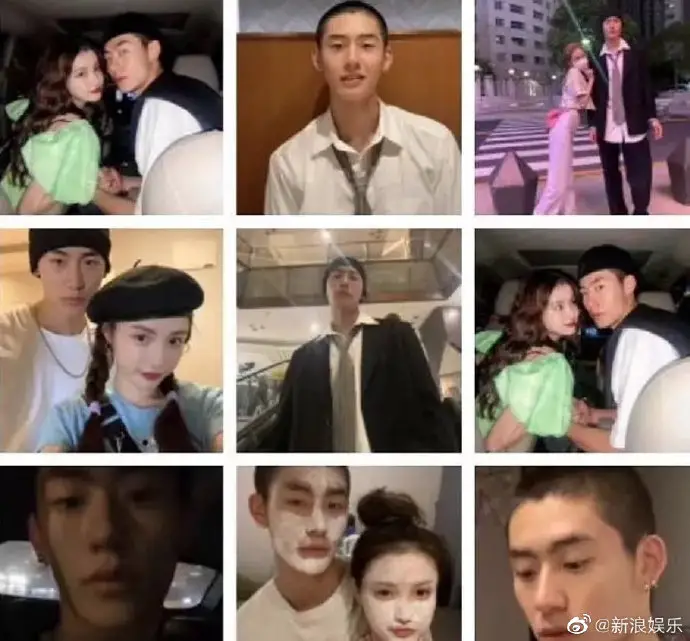 Clothing Brand Apologizes for Insulting "Youth With You 2020" Trainee, Luna Qin
Her studio also issued a statement saying, "Already confirmed. Both of them met on a variety show recording. They both recently tried dating each other after Liang Jiyuan starting pursuing [her]. But due to yesterday's incident severely impacting both parties' trust in each other, they have already decided to end this relationship. In this regard, firstly, we express our apologies to the fans. As for the online infringement of the artist's privacy, reputation, and false cheating rumors, my company will investigate and pursue legal action to protect the artist's rights."
Youth With You 2020 Trainee, Joey Chua, Addresses Divorce and Rumors She is a Mom while Pursuing Idol Dream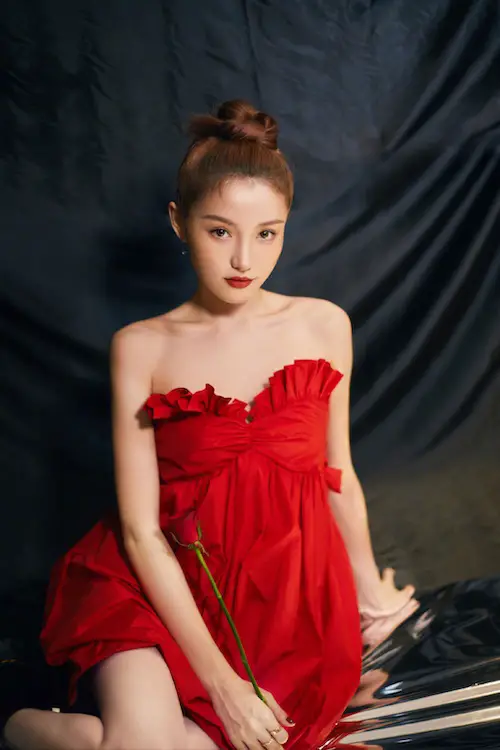 During this time, Liang Jiyuan's ex-girlfriend and her friends were also trying to help her by posting their accounts of the events. She issued a lengthy post saying she and Liang Jiyuan broke up at the end of May. She claims that when he came back to her at the end of June, she saw a contact called "Little Baby". When she asked who it was, he said it was a male friend. The next day, she saw the contact name was changed to Lin Xiaozhai. She asked him whether their relationship has developed already, but he denied it and said they were just normal friends.
Hana Lin made another post hoping to put an end to this. Her post read: "When Liang Jiyuan and I met, we were just friends. Having feelings for each other was after I was definitively single. At that time, he also definitively told me he was single…I just felt like I was happy to meet someone who we both like then got together. Is this wrong? Single man and woman, freely dating. I don't want money or fame. Felt it wasn't suitable and there was no way to be together, no need to force each other to be together for the rest of our lives, then break up. I don't think there is a problem, I have a clear conscience. The only thing I did wrong is that I didn't protect myself well. Fortunately, I wore clothes. If you're unhappy and mad, continue to yell at me, but the next time, I will not hold back and go love. I will, I don't regret."