At the start of the COVID-19 outbreak, the government issued an order to suspend all entertainment activities. Naturally, many film crews and production teams had to immediately halt filming and dissolve the teams. Now that the COVID-19 outbreak is under control in China, the entertainment industry has slowly started to resume operations. Many series and variety shows have already started filming after completing quarantine procedures. However, there are recent rumors Yang Mi (杨幂) and Bai Yu's (白宇) new series, "Thank You Doctor" (谢谢你医生), which started filming last November, has postponed filming indefinitely.
Substitute Photographers Caught Trying to Take Inappropriate Photos of Yang Mi
Yang Mi and Bai Yu Star in New Series, "Thank You Doctor"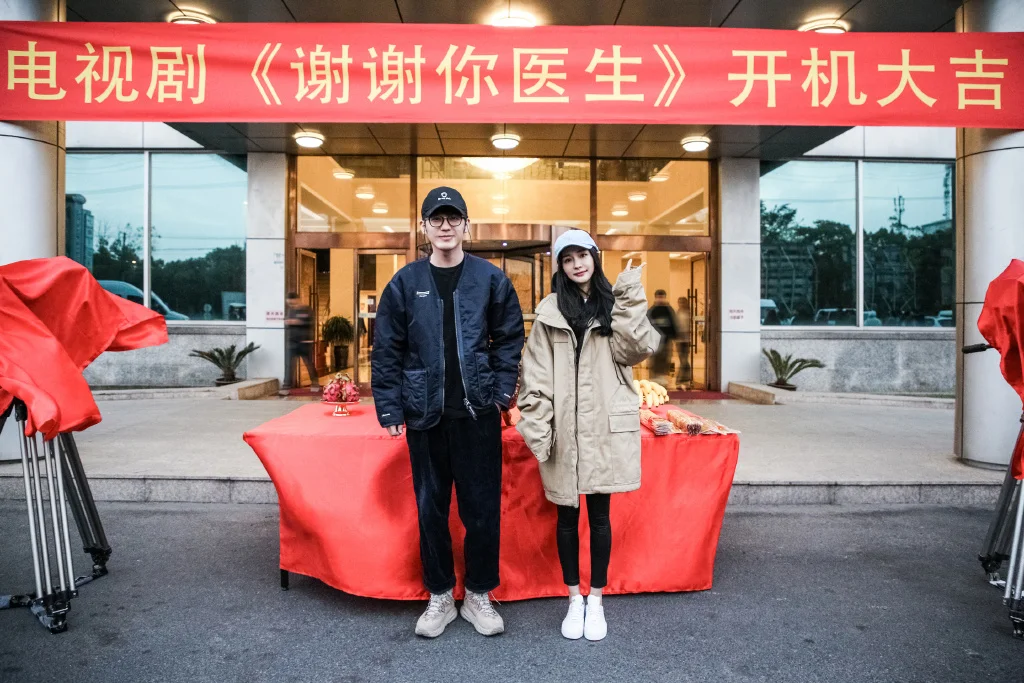 Yang Mi and William Chan Rumored to Reunite in "Novoland: Pearl Eclipse"
The rumor states that due to the filming location is at a designated hospital, the situation is a bit unique. As a result, the crew's application to resume work hasn't been approved yet. If they start building the sets from scratch, it would be time consuming, cost more money, and also be vastly different compared to what was filmed previously. Also, some of the crew members have already resumed working for a month. In order to bring down the costs, the team had no choice but to dissolve the entire cast and crew and wait until they get notice to film again. It's hopeful the series will resume filming later this year.
Yang Mi and Wei Daxun Dating Rumors Heat Up as Gossip Blogger Claims They Stayed at the Same Hotel
Celebrity Influencer, Austin Li, Apologizes for Making Sexual Innuendo Towards Yang Mi During Live Stream
It's reported Bai Yu has returned to Beijing and already has a new series he is filming in the summer. While it's rumored Yang Mi has already entered the cast for her new series, "Novoland: Pearl Eclipse" (九州斛珠夫人), William Chan (陳偉霆), who stars alongside Yang Mi in the series, was already seen landing in Shanghai on March 31. He was seen taking a bus with others en route to Zhejiang where Hengdian World Studios are located. He is currently undergoing the mandatory 14 day quarantine procedure before he can start filming.
Yang Mi Explains Why She Seems Cold When Others Share Their Hardships