Chinese actress Yang Mi (杨幂) will be headlining a new series with Vin Zhang Binbin (张彬彬), who is signed to her talent agency, Jaywalk Studios. The new series is called "Storm Eye" (暴风眼) and talks about national security. This is the first time Yang Mi and Vin Zhang Binbin are starring as the leads in a series together and will hopefully have a happy ending together since they didn't get that in "Ten Miles of Peach Blossoms" (三生三世十里桃花). It is said the series has already started filming on March 1st. Hopefully, Vin Zhang Binbin gets the girl this time without too much pain and suffering.
Vin Zhang Binbin and Jing Tian Star in New Fantasy Drama, "Si Teng"
Fans Protest Against Yang Mi's Company, Jaywalk Studio, for Giving Her "Rotten Dramas"
Yang Mi has done quite a good job always re-inventing herself with different roles. This time she will be playing the chief of an investigation unit of the National Security Bureau. Her character's name is "An Jing" (安靜), which translates to peaceful or calm. Vin Zhang Binbin also plays an investigator/detective. The storyline will talk about secret spy missions regarding national security events and will be similar to espionage dramas. This new role requires a lot of action scenes, which would explain why Yang Mi has been working hard at the gym, showing off her abs in a recent Weibo picture.
Vin Zhang Binbin Denies Being Married with a Child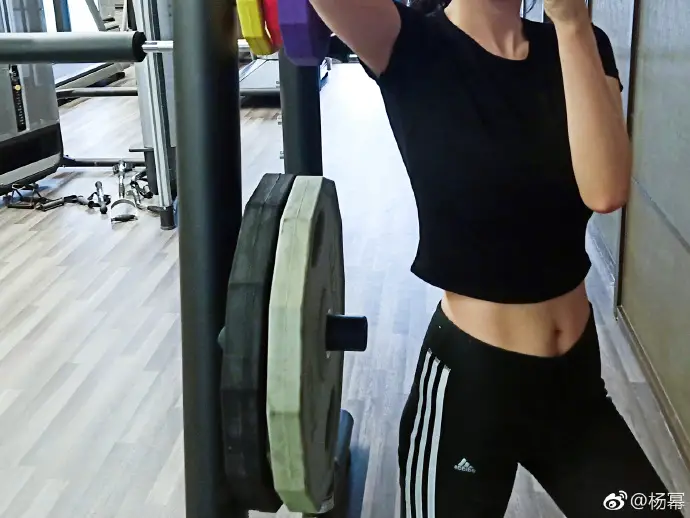 Credit: ETtoday.net, Yang Mi Weibo, Sina Ent Weibo