Tencent's second season of "Produce 101," which is now called "Produce Camp 2019" (創造101), is starting to ramp up as they have finally revealed the fourth and last mentor for the show. Previously, Alec Su (蘇有朋), Aaron Kwok (郭富城), and Tiger Hu (胡彥斌) were teased to be mentors on the show when Tencent teased pictures of just their silhouettes. On March 2nd, Tencent finally revealed all the four mentors' pictures on Weibo. Rounding out the prior three artists is Taiwanese-American artist, Stanley Huang (黃立行), who has kept a low profile in recent years.
Will Tencent's "The Coming One: Girls" Achieve Same Success as "Produce 101 China"?
"Produce Camp 2019" Debuts 11 Member Group, R1SE
Dilraba Shows Off Her Dance Moves at Birthday Party
Wang Chenyi Withdraws from "Produce Camp 2019" and Fans are Revolted
Alec Su Raps about Karry Wang Junkai's Dad in Debut Episode of "Produce Camp 2019"
"Produce Camp 2019" Gives Sneak Peek of Trainee Dorms
Season 2 of Chinese Version of "Produce 101" will be a Male Idol Group Survival Show
Stanley Huang became familiar to Chinese audiences when he starred in the hit Chinese rom-com movie, "Go Lala Go!" (杜拉拉升职记), opposite his now girlfriend and actress, Xu Jinglei (徐静蕾). His relationship status with Xu Jinglei is always tabloid fodder as they are very private. They are constantly rumored to be married, but Xu Jinglei denied the latest rumors when a friend jokingly wished her a happy marriage on her birthday.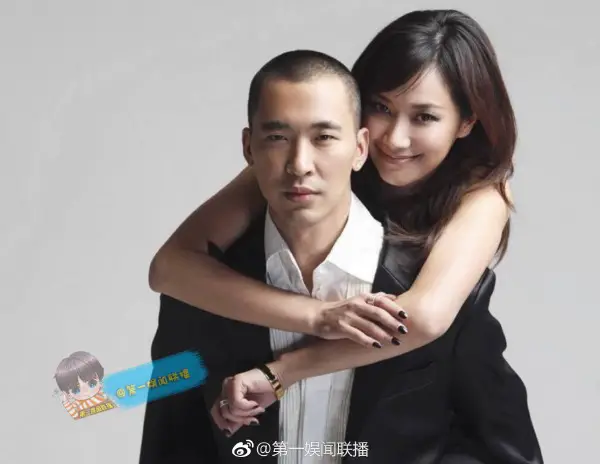 It seems the show purposely sought after more seasoned celebrities as the show already has a few contestants in their 30s, who have been in the industry for quite some time now. Once all four mentors were revealed, some netizens joked that the inclusion of Tiger Hu has lowered the average age of the four mentors. Aaron Kwok is the oldest of the group at 53, Alec Su is 45, Stanley Huang is 44, and Tiger Hu is the youngest at 35. It sounds like Aaron Kwok will be the dance mentor, Alec Su will be the acting mentor, Tiger Hu will be the vocals mentor, and Stanley Huang will be the rap mentor. While there are no female mentors on the show, Dilraba (迪丽热巴) will still be the leader/host of the show.
Someone made a chart comparing the number of years each mentor has debuted by show: "Idol Producer," "Idol Producer 2," "Produce 101," "All For One," and "Produce Camp 2019." "Produce Camp 2019" came out on top with the cumulative number of years of debut totaling over 100 years for all five mentors.
Credit: ETtoday.net, Produce Camp 2019 Weibo, Weibo