Shen Yue (沈月) was the guest on Episode 9 of talk show, "Hi! Relax" (亲爱的, 请放松), which is hosted by Zhang Dada (张大大). The show covered several personal topics like her changes since she entered the industry and her growth as an artist. Shen Yue revealed her original plan was to become a director at HunanTV. After earning enough money, she would open her own photography studio and gradually transition to filming videos and other work.
Shen Yue is Jasper Liu's "Little Neat Freak" in New C-Drama, "Use For My Talent"
As luck would have it, Shen Yue became a substitute model by chance and then got noticed. She was signed to her company that started her road to becoming an actor. They gave her a train ticket to travel to Beijing by herself. As she was traveling alone, she didn't want to sleep in those sleeper beds, so she sat on a small table on the train the entire night. On her return trip, she sat on the hard seat and felt very uncomfortable. She was starting to feel feverish and dizzy. The train conductor saw her and gave her something to eat and a small chair to sit by the entrance.
Jerry Yan and Shen Yue Play a Couple in New Series, "Count Your Lucky Stars"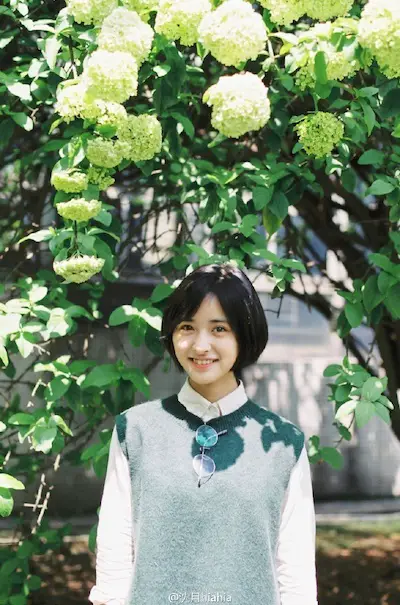 Shen Yue's Company Denies Dating Rumors
In her four years of being in the industry, Shen Yue admits she still hasn't gotten used to walking the red carpet, walking in high heels, and wearing gowns. She revealed that someone once told her, "Being a female artist is inherently uncomfortable." Shen Yue disagreed with this point of view. She felt female artists are still human beings first and foremost. They need to discover the state which makes them feel the most comfortable.
Shen Yue Earns Praise for Slaying at Paris Fashion Week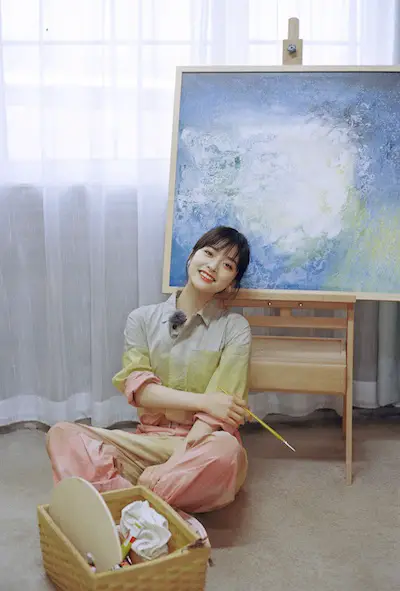 C-Drama, "A Love So Beautiful", is Getting a Korean Remake
Throughout Shen Yue's short career, her appearance has always been a topic of discussion among netizens. Shen Yue revealed the biggest change she experienced was from a year ago. She expressed, "I was in a very anxious state of mind a year ago. Right now I am very clear on what kind of a person I want to be." When Zhang Dada asks her the level of anxiety she had, Shen Yue revealed, "When others attack your appearance. I used to not really care that much about appearances. I really didn't care about appearances until people start to use a lot of rules to restrict you. You start to feel like you can't reach other people's demands. You don't know what kind of person you want to be."
Jasper Liu Shares Experience Working with Shen Yue on "Use For My Talent"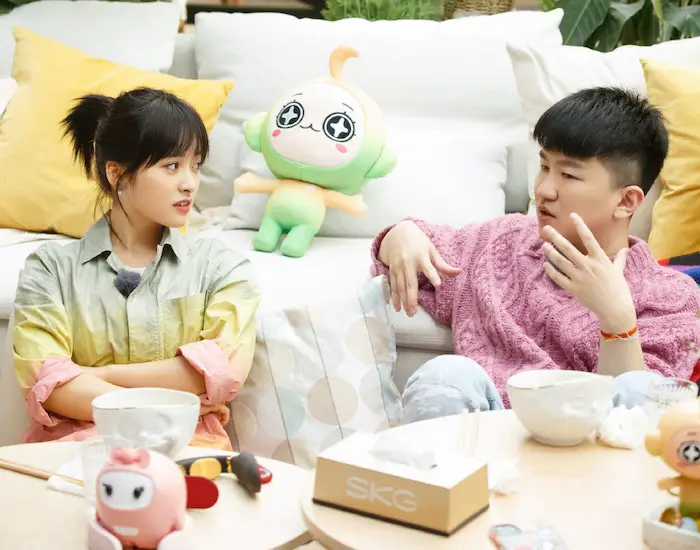 Shen Yue Admits She is Lucky, but Needs to Strive Harder on Her Works
Shen Yue also revealed her parents often ask her to return home and quit being an actor as they feel it's not a steady job. During the height of the pandemic in China, Shen Yue mentioned her parents asked her to return home and to apply for a civil servant job because it provides stability. They also want Shen Yue by their side because they worry about her health when she's not around and want to look after her.
Shen Yue Reveals This Scene with Jerry Yan in "Count Your Lucky Stars" Made Her Heart Flutter