Many people had reservations about the pairing of Jerry Yan (言承旭) and Shen Yue (沈月) due to the age gap in their currently airing series, "Count Your Lucky Stars" (我好喜欢你). Some of those doubts were eliminated after the series aired. Even though Jerry Yan is 43 this year, he showed no signs of aging or slowing down. When looking at the BTS clips of "Count Your Lucky Stars", Shen Yue and Jerry Yan look like they're always having fun. However, Shen Yue recently revealed in an interview with Sohu Entertainment that there was one scene in the series that did make her heart flutter.
Shen Yue Admits She is Lucky, but Needs to Strive Harder on Her Works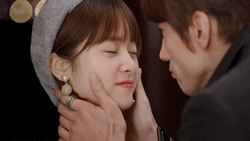 Jerry Yan Tears Up While Performing "Meteor Rain" at ZJTV's NYE concert
Jerry Yan had previously mentioned the most impressionable scene was being slapped by Shen Yue. He mentioned Shen Yue and Barbie Hsu are both the type of actors to "hit for real". Shen Yue revealed it was Jerry Yan who told her to hit for real. She said, "When we filmed this scene, Yan-laoshi told me to hit for real. I said, 'Are you sure to hit for real?' He said it must be for real. Afterwards, the director secretly told me to hit him when he lifts his head up before he finished speaking so that he wouldn't be ready for it. So I think he was also shocked in that scene because he didn't even finish his line and I already hit. That reaction is more realistic."
Shen Yue is Jasper Liu's "Little Neat Freak" in New C-Drama, "Use For My Talent"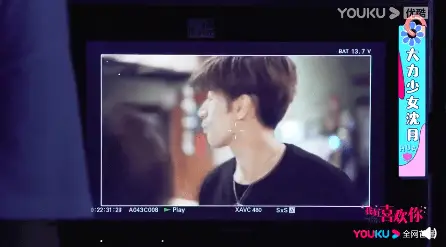 Shen Yue Reveals She Once Had Anxiety over Attacks on Her Appearance
Shen Yue was asked if she could win Jerry Yan in arm wrestling. She responded, "That won't work. Have you guys seen the pictures of Yan-laoshi in the bathtub? It's not a body that humans should have. It's too exquisite, too perfect. He is a very self-disciplined person. We finished work around 2 something in the morning. He would still insist on working out. His diet also consists of eating healthy food like chicken breast." Shen Yue also revealed she lost around 6 kgs, but says her weight loss journey is a very long and slow process that repeats and rebounds.
Jasper Liu Shares Experience Working with Shen Yue on "Use For My Talent"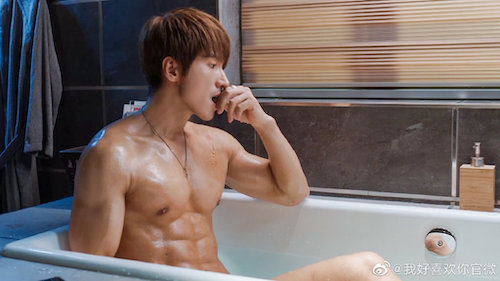 Shen Yue Earns Praise for Slaying at Paris Fashion Week
When the interviewer asks Shen Yue about all the face pinching scenes, she revealed, "It was basically all designed by "Lu Xingcheng" (Jerry Yan). He really likes pinching faces and pinches mouths. Sometimes we just started gathering, he would also pinch a bit."
C-Drama, "A Love So Beautiful", is Getting a Korean Remake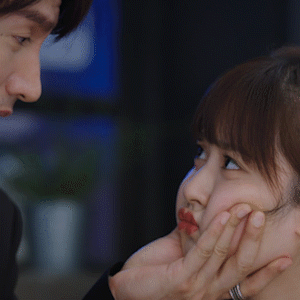 Shen Yue's Company Denies Dating Rumors
On whether there were any moments her heart fluttered during filming, Shen Yue revealed, "There was one scene, but it wasn't a kiss scene, nor was it one of those scenes where we're really close. I was really weird in that scene too and I don't even know why I was like that. That scene, he was waiting for me at the entrance to my neighborhood. He told me to go work at his studio and then he did "kabedon" to me and wouldn't let me go.
Jerry Yan and Ken Chu Reunite on "Ace vs Ace 4"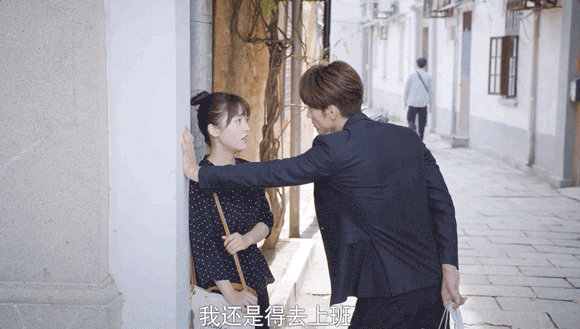 F4 Finally Reunited After 7 Years…Sorta
Actually, "kabedon" is really nothing, but it was really weird that day. He asked me if I could go to his studio to work. My original line was, 'Can't', but I was looking at him that day and at one moment, I was silly and said, 'Okay.' The director didn't yell cut. I walked a few steps and thought 'Why did I say okay?' I felt that scene was a very heart fluttering scene."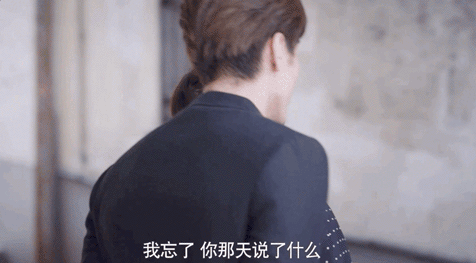 When asked if she easily makes bloopers when there are close distance scenes, Shen Yue said, "I don't dare have bloopers. I don't even dare breathe." As Shen Yue's character is always asking for kisses due to the storyline, Shen Yue revealed she was a bit shy in the beginning, but afterwards she felt no shame. She expressed, "Besides, I know he would pinch my face or block it. So I directly charged forward."