Two out of the four F4 members, Jerry Yan (言承旭) and Ken Chu (朱孝天), reunited on the 11th episode of variety show "Ace vs Ace 4" (王牌对王牌4). It wouldn't be a proper F4 reunion without them singing the iconic "Meteor Garden" (流星花園) theme song, "Meteor Rain" (流星雨). After the performance, Jerry Yan reminisced about the early F4 days and even shared they once talked about reuniting on the stage years later with their own kids, singing the same song. However, the inevitable question about F4 not getting along came up. For those too young to remember, Jerry Yan and Ken Chu were reported to have a huge argument years ago that led to the two falling out.
Jerry Yan Tears Up While Performing "Meteor Rain" at ZJTV's NYE concert
Ken Chu shocked everyone with his response: "Yes. The truth is the four of us don't really interact much privately. Because everyone's attitude and behaviors are different, our way of thinking is different from each other. Actually, we haven't contacted each other much in the past few years."
Jerry Yan and Shen Yue Play a Couple in New Series, "Count Your Lucky Stars"
Ken Chu also continues to say that the four of them are more like colleagues. They aren't very close, but aren't enemies either. He also says the four of them have a lot of stress and shares, "It's like we have to do everything together. Fact of the matter is that these past few years have proved that the four of us separately are not doing bad."
F4 Finally Reunited After 7 Years…Sorta
Aside from F4, Shen Yue (沈月), who starred as "Shancai" in the 2018 Chinese version of Meteor Garden, also guested on this episode and reenacted the iconic break up scene in the rain with Jerry Yan.
Kevin Tsai Asks Barbie Hsu If They Could Talk About Her Ex Vic Zhou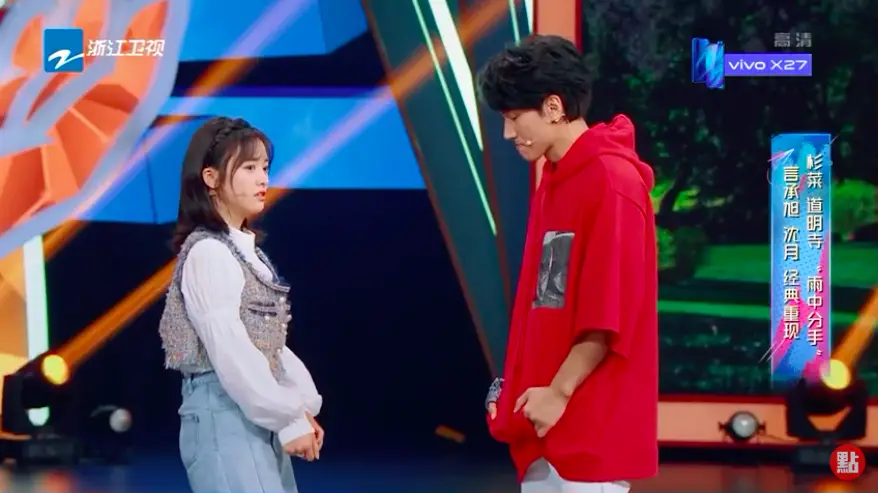 Ken Chu Unaware Barbie Hsu was Setting Him Up with Dee Hsu
Watch their reunion here:
Credit: ETtoday.net, Zhejiang TV Official Youtube