According to Korean media outlet, Spotvnews, Korean entertainment company, Kakao M, have officially announced on July 1, they are remaking hit C-Drama, "A Love So Beautiful" (致我们单纯的小美好). The popular 2017 drama starred Shen Yue (沈月) and Hu Yitian (胡一天) and brought popularity to both rookie actors. It's reported the series attracted a huge Korean following after it aired on Netflix.
Simon Gong Jun and Reyi Liu Renyu Tackle "Most Adorable Height Difference" in "The Love Equations"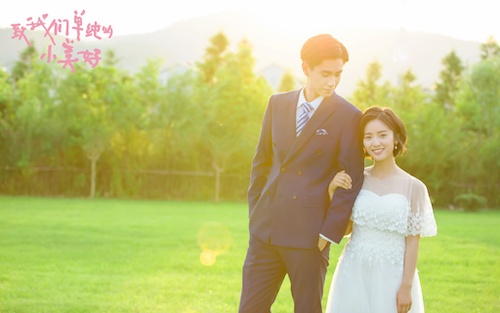 Hu Yitian is Back with Another College Romance Drama with Hu Bingqing in "Unrequited Love"
The story focuses on the love story between two childhood friends who grew up as neighbors. Shen Yue, who played "Chen Xiaoxi", always had a crush on her smart and aloof neighbor, "Jiang Chen", played by Hu Yitian. It seems like the love is always one-sided, but when "Jiang Chen's" point of view is shown, it turns out he had always reciprocated the same feelings. The storyline navigates from when they fall in love as teenagers and start dating in college, to breaking up over misunderstandings, and then reuniting years later as adults, which rekindles their relationship and reignites their feelings for each other.
Shen Yue is Jasper Liu's "Little Neat Freak" in New C-Drama, "Use For My Talent"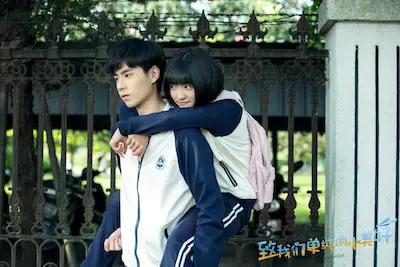 Shen Yue Earns Praise for Slaying at Paris Fashion Week
It's reported the series will only be about 20 minutes per episode, a stark contrast from the 45 minutes, 23 episodes original. While casting hasn't been confirmed yet, many netizens have nominated Kim So-hyun, Kim Sae-ron, or Sejeong to play "Chen Xiaoxi". As for "Jiang Chen", netizens have nominated Song Kang, Nam Joo-hyuk, Rowoon, or Cha Eun-woo.
Jerry Yan and Shen Yue Play a Couple in New Series, "Count Your Lucky Stars"
Kim So-hyun
Hu Yitian Reveals His Struggles Filming "Handsome Siblings"
Kim Sae-ron
Hu Yitian is Back with Another College Romance Drama with Hu Bingqing in "Unrequited Love"
Sejeong
Shen Yue Reveals She Once Had Anxiety over Attacks on Her Appearance
Song Kang
Shen Yue Admits She is Lucky, but Needs to Strive Harder on Her Works
Nam Joo-hyuk
Shen Yue Reveals This Scene with Jerry Yan in "Count Your Lucky Stars" Made Her Heart Flutter
Rowoon
Cha Eun-woo
Hu Yitian Shoots His Way into Xing Fei's Heart in "Hello, The Sharpshooter"
However, on July 2nd, there were reports that So Joo-yeon and Kim Yo-han were approached to star as the leads in the remake. Both parties reported they were in talks with the production team, but nothing has been confirmed. Regardless of who is casted, they should consider one of the charms in the original series, which is the height difference. Hu Yitian's 188 cm towered over Shen Yue's 160 cm. This series started a trend of the "most adorable height difference" between the male and female leads in C-Dramas, which has proven mostly successful.
So Joo-yeon
Kim Yo-han