UNIQ's leader, Zhou Yixuan (周艺轩), had a very busy March when it came to his personal life. First, his relationship with rumored girlfriend, Chen Mengyao (陈梦瑶), was publicized when she spoke out against his fans protesting them being together. Then a few days later, another actress claiming to be his ex-girlfriend spilled all the tea on their relationship and called him out for not protecting Chen Mengyao. On both occasions, Zhou Yixuan nor his company addressed the matter.
UNIQ's Zhou Yixuan Rumored to be Dating Actress, Chen Mengyao
UNIQ Celebrates 6th Year Debut Anniversary Virtually
On March 25, it was Chen Mengyao's birthday. Zhou Yixuan wished her a happy birthday at 12:11 am. Chen Mengyao commented on the post with a simple heart. This led people to think the two of them were indirectly admitting to their relationship.
Cho Seungyoun Reveals Chat Dialogue with Fellow UNIQ Member, Wang Yibo

Actress, Liu Jingyi, Claiming to be Zhou Yixuan's Ex-Girlfriend Spills the Tea on Their Hidden Relationship
Of course his fans were shocked at their revelation. There were a sea of comments with different emotions. Many fans expressed, "Are you crazy or is Du Hua (Yuehua CEO) crazy?". Some fans also showed their displeasure towards him for choosing to be with Chen Mengyao and brought up her lashing out at his fans last time. There were also mature fans who accepted their revelation and started referring to Chen Mengyao as "saozi" (嫂子), which means sister-in-law.
UNINE's Li Wenhan Rumored to be Dating Former Girl Group Member, Niki Yi Yizi, Once Again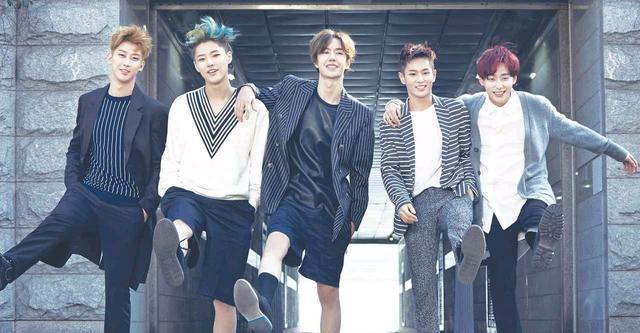 Cheney Chen was a CUBE Trainee and Almost Became a Member of UNIQ
In the sea of comments, there were some funny ones that said they pray Zhou Yixuan and Chen Mengyao would get married quickly. They justified it by saying this would be their only opportunity to see UNIQ unite since the group hasn't had any public events in a long time. Many fans also named Wang Yibo as one of his groomsmen and hoped to see him in a suit.
Li Wenhan's Father Talks about UNIQ's Struggles
Credit: Weibo (1, 2, 3, 4), Chen Mengyao IG