UNINE's Li Wenhan (李汶翰) and his father, Li Jian (李剑) are cast members on a variety show called, "When I Grow Up" (一路成年), with three other sets of celebrity fathers and their children. On a recent episode, Li Jian and Hong Kong actor, Tony Leung (梁家輝), talked about how young artists nowadays are managed like a system and how they don't have a say or a choice in what they do.
UNIQ's Zhou Yixuan Rumored to be Dating Actress, Chen Mengyao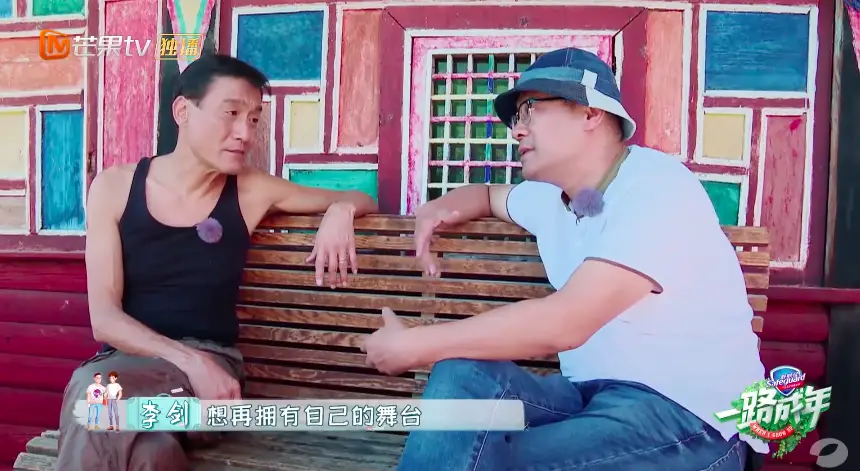 UNIQ Celebrates 6th Year Debut Anniversary Virtually
The topic triggers Li Jian to start talking about Li Wenhan's road to his success today. He starts off saying, "I sent him to the US to study when he was 15. He returned to Beijing when he was 16 and trained for four years. He debuted in 2014, 2015 was the group's ascension period and was very popular. Then all of a sudden…" Tony Leung then says, "Broke up..?" Li Jian responds, "If you talk about it now, they haven't broke up, but it was no different than breaking up. In a three year period, he didn't have a dance stage. He still longed at a shot to have that stage. In four months time, he got first place. He returned to the stage and was very happy."
Cheney Chen was a CUBE Trainee and Almost Became a Member of UNIQ
Watch the exchange here: http://t.cn/AiE3Ckiv
Li Wenhan debuted in 2014 as part of the Chinese-Korean group, UNIQ, under Yuehua Entertainment. The group has 3 Chinese members, Zhou Yixuan, Li Wenhan, Wang Yibo, and two Korean members, Kim Sung Joo and Cho Seung Youn. The group was promoting between China and Korea, but because of political tensions arising between the two countries, China issued an entertainment ban on all Korean entertainers and shows. As a result, the group couldn't really promote together. The three Chinese members started promoting individually in China, while the two Korean members stayed in Korea.
Actress, Liu Jingyi, Claiming to be Zhou Yixuan's Ex-Girlfriend Spills the Tea on Their Hidden Relationship
Li Wenhan Draws Backlash for Telling Young Boy "It's Best for Boys Not to Dance to Girl Dances"
Wang Yibo is the most popular UNIQ member right now, after the popularity of the series, "The Untamed". Zhou Yixuan debuted in a new group, New Storm (新风暴), after joining Youku's spin off of a male idol trainee show, "All For One". As for Li Wenhan, he also debuted as the center of UNINE through iQiyi's "Qing Chun You Ni". Cho Seung Youn tried out for "Show Me The Money 5", but didn't win. He got another shot this year with PRODUCE X 101 and debuted as the 5th member in X1. Kim Sung Joo is promoting as a solo artist in Korea.
Fans Rush Zhou Yixuan and Chen Mengyao to Get Married in Hopes of Witnessing a UNIQ Reunion
Even though there is still a Hallyu entertainment ban, Kim Sung Joo was with the group in China at Yuehua's anniversary concert in April. It does seem like China has eased up on the ban, so there might be hopes for a reunion. The group will be celebrating their 5th anniversary next month.
UNINE's Li Wenhan Rumored to be Dating Former Girl Group Member, Niki Yi Yizi, Once Again